The first major El Niño storm hit Santa Barbara early Tuesday morning, snarling traffic, lashing the waterfront, and delivering much-welcomed rainfall to the drought-ravaged region. While a jackknifed big rig temporarily shut down southbound Highway 101 through downtown during rush hour, Santa Barbara Harbor denizens hunkered down behind long-established preventative measures, including giant sand-berm buffers against peak high tides and a forecasted 18-foot groundswell.
Photo Gallery
User Submitted Storm Photos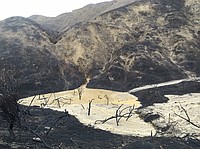 As sheets of rain — with smatterings of lightning and hail — bombard Santa Barbara this week, Independent staff and readers are submitting photos and videos of the action.
By noon on Tuesday, mud and debris flooded from a clogged storm drain at the Solimar Fire site in Ventura County, pinching southbound Highway 101 for several hours (pictured above). Backed-up traffic was diverted along Pacific Coast Highway and turned around at La Conchita until lanes reopened late that afternoon. Also on Tuesday, a hydroplaning motorist collided with another on Highway 154 near Los Olivos. Both drivers ​— ​one with major injuries ​— ​required extrication from their crushed vehicles.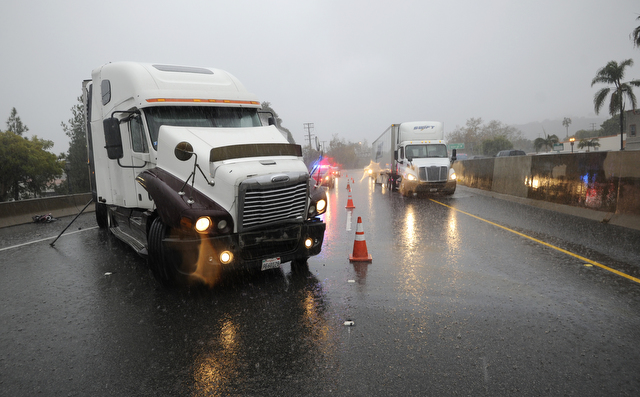 By Paul Wellman