In many ways, the long-enduring Live Oak Festival has been just like its namesake tree, uniting together families and friends from all over the world under the comforting cover and strengthening wisdom of country, bluegrass, folk, and Americana music. Now in its 28th year, the festival features some incredible performers, including two Americana artists, James McMurtry and Sarah Jarosz. Though very different, the two both view America through a lens darkly; they are witnesses of real struggle in a land of increasingly hard-fought opportunities. I spoke with them separately about their newest works, American darkness, and finding solace in the storm.
James McMurtry
Described by a billboard in his hometown of Austin, Texas, as "the world's most disinterested man," the brilliant James McMurtry is known for his bleakly dispassionate observations of American working-class suffering and heartache. With songs documenting decaying fishing industries and veterans' shattered lives, McMurtry is perhaps one of the best poets of plight since Bob Dylan, with songwriting chops and excellent guitar skills to match his sharp wit.
McMurtry takes a fairly no-nonsense approach to writing and touring alike. Touring is work — work to raise money once earned from album sales that now-changing business structures have reversed. "Certainly, I'm too old to retrain. This is the best job I'm going to get," he said.
In song, lyrics fall along to the meter and fit within the cadence, beginning with a structure and a story following suit. He often writes from a humbled and nonjudgmental distance, letting his characters speak their truths without ever being too preachy or heavy-handed. "It's dangerous if you try to get your own point across. You're likely to write a sermon that way," he said.
Not a grandstander, McMurtry's instead a documentarian, remarking on loss and livelihood in an era of American unease and instability. He won some acclaim, particularly in the northeast, with Bush-era songs such as "We Can't Make It Here Anymore" that trace their lyrical roots to the mid-'90s disillusionment (e.g., the rage of the Oklahoma City bombing). He sees much of today's pent-up angers as the effects of longstanding stresses. "I've been driving along for so long, seen all the bumper stickers out in the middle of nowhere, and that anger has been palpable for a long time. I think Donald Trump is deplorable, but he's not the whole problem; there's a market for Donald Trump, and there will be regardless of who will be elected in the fall," he said.
Nowadays, Austin is harder to afford, and the email onslaught feels nonstop. But the interstates are improving, slowly, and health care's a little more affordable than it once was. Through it all, McMurtry's doing all right: steadfast, oak-like, a solemn but good-humored and compassionate observer of passing time.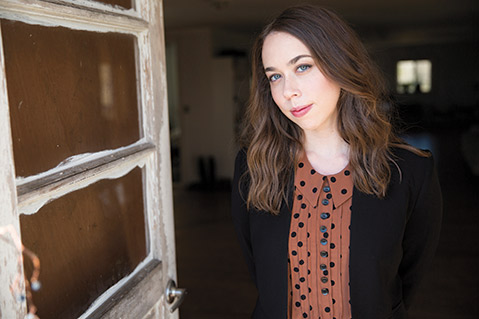 By Courtesy Photo