HVI Cat Canyon, the environmentally troubled and much sanctioned oil and gas company formerly known as Greka, served a subpoena on Santa Barbara County Supervisor Salud Carbajal late Friday afternoon, demanding that Carbajal make himself available for deposition October 14.
HVI attorney Robert O'Brien explained he's seeking to determine what involvement Carbajal may have had in instigating the multimillion-dollar state and federal lawsuits now proceeding against Greka for a multitude of leaks, spills, and other industrial accidents at its Santa Maria facilities between 2005 and 2010. O'Brien stated he's heard from several witnesses ​— ​one a deposed government official ​— ​that Carbajal, now running for Congress as a Democrat, had made certain statements that raise questions about the degree of his "involvement in the present case." Those accounts, O'Brien said, made him wonder, "Was there any improper political influence in the case being brought against Greka?"
O'Brien declined to provide any elaboration as to what he'd heard from the various witnesses or what would constitute improper political influence by an elected official. "I'm not going to get into any of those issues," he said. "We're interested in determining what the facts are. We want to get Mr. Carbajal's side of the story."
Between 2005 and 2010, Greka amassed such a tarnished record when it came to oil spills and leaks that the county supervisors voted 4-0 to pass a habitual-offender ordinance allowing Santa Barbara to exact higher penalties from industrial polluters with records of chronic violations. Greka would ultimately agree to pay the County of Santa Barbara $2 million in administrative sanctions in 2011. Prior to that, Carbajal had been especially outspoken about the oil company's blemished safety record.
Then-assemblymember Pedro Nava was equally public in his outrage against Greka, holding hearings of his own to detail the company's extensive history of environmental violations and the regulatory gaps that allowed this to occur. Nava has likewise been targeted by O'Brien for deposition. Efforts to contact Nava were not successful, but Carbajal press spokesperson Tess Whittlesey stated, "This looks politically motivated." She noted that former Greka CEO Randeep Grewal and his wife, Nadia, each donated $5,400 ​— ​the maximum legally allowed ​— ​to the congressional campaign of Carbajal's Republican opponent, Justin Fareed.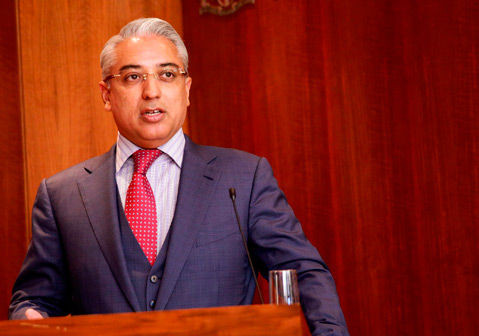 Alex Griffiths