News
Troubled Oil Company Goes After Carbajal
Greka Wants to Explore Reports of 'Improper Political Influence'
HVI Cat Canyon, the environmentally troubled and much sanctioned oil and gas company formerly known as Greka, served a subpoena on Santa Barbara County Supervisor Salud Carbajal late Friday afternoon, demanding that Carbajal make himself available for deposition October 14.
HVI attorney Robert O'Brien explained he's seeking to determine what involvement Carbajal may have had in instigating the multimillion-dollar state and federal lawsuits now proceeding against Greka for a multitude of leaks, spills, and other industrial accidents at its Santa Maria facilities between 2005 and 2010. O'Brien stated he's heard from several witnesses ​— ​one a deposed government official ​— ​that Carbajal, now running for Congress as a Democrat, had made certain statements that raise questions about the degree of his "involvement in the present case." Those accounts, O'Brien said, made him wonder, "Was there any improper political influence in the case being brought against Greka?"
O'Brien declined to provide any elaboration as to what he'd heard from the various witnesses or what would constitute improper political influence by an elected official. "I'm not going to get into any of those issues," he said. "We're interested in determining what the facts are. We want to get Mr. Carbajal's side of the story."
Between 2005 and 2010, Greka amassed such a tarnished record when it came to oil spills and leaks that the county supervisors voted 4-0 to pass a habitual-offender ordinance allowing Santa Barbara to exact higher penalties from industrial polluters with records of chronic violations. Greka would ultimately agree to pay the County of Santa Barbara $2 million in administrative sanctions in 2011. Prior to that, Carbajal had been especially outspoken about the oil company's blemished safety record.
Then-assemblymember Pedro Nava was equally public in his outrage against Greka, holding hearings of his own to detail the company's extensive history of environmental violations and the regulatory gaps that allowed this to occur. Nava has likewise been targeted by O'Brien for deposition. Efforts to contact Nava were not successful, but Carbajal press spokesperson Tess Whittlesey stated, "This looks politically motivated." She noted that former Greka CEO Randeep Grewal and his wife, Nadia, each donated $5,400 ​— ​the maximum legally allowed ​— ​to the congressional campaign of Carbajal's Republican opponent, Justin Fareed.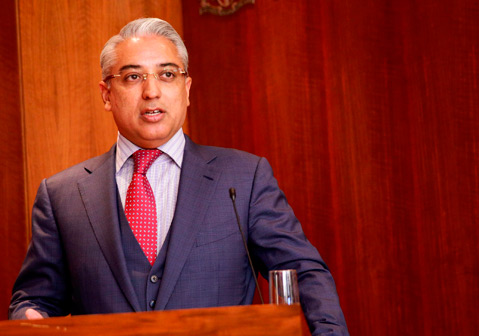 Carbajal stated he was still working with County Counsel Mike Ghizzoni to determine his options to respond. Ghizzoni confirmed the subpoena had been served after 5 p.m. on September 30, adding he was seeking to make contact with O'Brien to determine what information he sought and how it might be provided. Whittlesey denied Carbajal exerted "any undue influence outside his role as supervisor and had no contact with the EPA on the issue." Likewise, she denied Carbajal had any role in the current litigation against Greka/HVI Cat Canyon.
The federal EPA and California Fish and Wildlife sued Greka for multiple millions of dollars for cleanup costs and penalties accrued for at least 17 industrial pollution incidents that took place at Greka's Santa Maria facilities. In those incidents, Greka oil and oil-contaminated water got into nearby creeks that funnel into the Santa Maria River, which empties into the ocean, which in turn is defined under the Clean Water Act as a "navigable waterway." Greka's contamination of a "navigable waterway" is the legal tool giving the feds authority to sue.
In voluminous legal documents, Greka's O'Brien has argued that because more than half the alleged spills involved dry creek beds, no "navigable waterways" were impacted. On that theory, he argued, more than half the government's cases should be dismissed. Last Friday, U.S. District Court Judge Fernando Olguin rejected Greka's arguments, explaining, "The existence of a stream, creek or water course is not compromised by the intermittent nature of its water flow."
Fareed's campaign spokesperson Christiana Purves said she needed more time to digest the information but said she found it "interesting" that Carbajal would be primed and ready to suggest "political motivations" so soon after the subpoena was served. When asked about Fareed's policy for accepting money from oil companies ​— ​especially those like Greka with such troubled environmental histories ​— ​Purves stated, "Justin didn't know the CEO of Greka as the head of an oil company; he knew him as the owner of a winery in Santa Maria." Further, Purves said in a prepared statement, "This is the first we've heard of the legal issue, as it was brought to our attention on Tuesday by The Santa Barbara Independent. Therefore, we have no further comment and trust it will be resolved in the court of law."
For Carbajal, being singled out by the most notorious oil company in Santa Barbara County constitutes an enviable political windfall. That Fareed had received a substantial donation from its chief executive makes it doubly so. O'Brien waved off any suggestion that the timing of the subpoena was politically motivated. "I'm not aware of any of those issues," he stated. The case, O'Brien said, is scheduled to go to trial next June, and the deadline for discovery is fast approaching. The time available to depose Carbajal, he said, is exceedingly limited. "We just want to find out the facts," he said.