Meridith Moore's favorite role as events manager for the Museum of Natural History is organizing the Santa Barbara Wine Festival, which she's overseen for 13 years. That's given her deep ties to the region's wine industry, so Moore created a special speaking and tasting series as part of the museum's centennial celebration. The first was an engaging chat between women winemakers in March, and the next is on Sunday, when six of Santa Barbara County's pioneer vintners take the stage to relive old memories and share winemaking war stories. Attendees also get to try their wines and eat food from a variety of purveyors.
Moderating the panel is Antonio Gardella, a humble hero of Santa Barbara wine. A salesperson for The Henry Wine Group by day, Gardella is also a widely respected home vintner, culinary historian, mushroom hunter, occasional actor, and incredibly gracious gourmand who has decades-long connections to the panelists.
"I want to stand up and cheer these people," said Gardella. "They've made Santa Barbara such a world-class destination. They're tireless in seeking out the best grapes, making the best wine, and doing that here in Santa Barbara. They all climbed the ladder of success and reached wine stardom, not just on the local level but internationally."
I asked this renaissance man about each panelist, and this is what he had to say.
Fred Brander, The Brander Vineyard: "He always finds new ways to celebrate and bring the whole wine community together," said Gardella, noting Brander's annual Wine Spectator Top 100 party, his many bouillabaisse festivals, his toast to the Los Olivos District (which Brander helped create earlier this year), and his recent 40-year anniversary celebration. "That generosity is inspiring. He's still like a kid playing in the garden."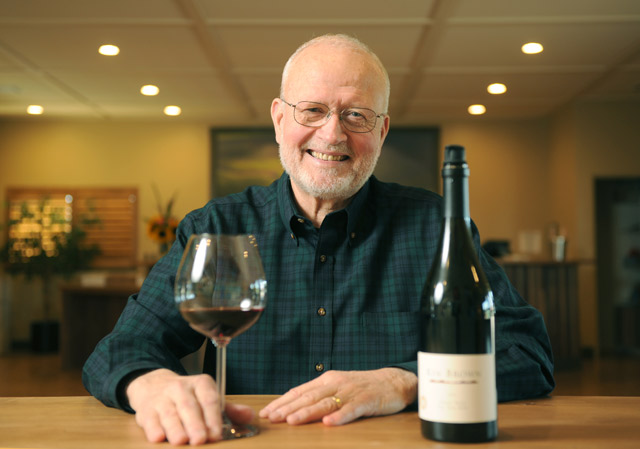 By Paul Wellman (file)