What was once the provenance of the wealthy and often eccentric to preserve themselves after death has gone mainstream, as DNA retrieval is now a sought-after offering in funeral homes around the country. McDermott-Crockett & Associates Mortuary is Santa Barbara's only certified provider of this breakthrough technology, which costs $295 rather than thousands of dollars like previous cryogenic options. That's thanks to scientists at Lakehead University in Canada, who discovered a way to bind the DNA to a microscopic substrate that lasts indefinitely and can be stored at room temperature.
"This has profound implications for future generations," said Jennifer Parks, general manager of McDermott-Crockett. "Studying the preserved DNA could reveal genetic links to certain diseases or gene mutations, information that could be crucial to the prevention of inherited illnesses. I feel it's our professional obligation to let the general public know that this is available and that the DNA can be tested multiple times."
The sample is extracted using a gentle cheek swab of the deceased, which is then sent to the lab for processing. The families receive a glass vial nestled in a black-velvet jewelry box accompanied by a certificate of authenticity. A small amount of the sample can also be turned into a piece of jewelry or sculpture.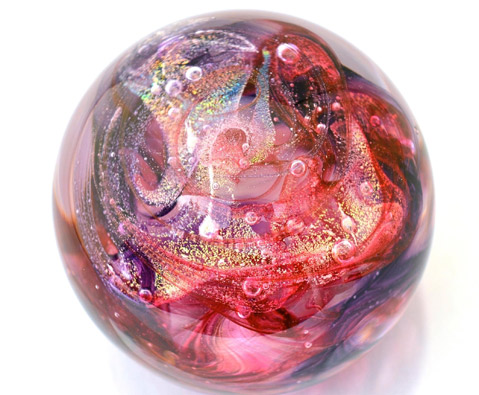 By Courtesy Photo