The wonky issue of groundwater overdraft got juicier this week after media reports of Jeff Bridges's wife, Susan Geston, raised pointed questions about the amount of water Oprah Winfrey was using on her three adjoining Montecito properties.
Geston told the Hollywood Reporter she would "love to find out what's going on up there," referring to Winfrey's $29 million acreage she bought last year. The Today Show picked up the story and reported that Winfrey's reps claimed the billionaire uses less water than the previous owner and installed drought-resistant turf. For now, the celebrity dispute appears to be more hype than substance.
But it was funny timing. County Supervisor Das Williams planned to lead a review this week on all water well permits issued in Santa Barbara County, but the matter was postponed until July. Nevertheless, Williams appeared on the Today Show to spread awareness about Montecito's supply of groundwater. "… This issue is much bigger to me than any one person or property," he later wrote in a Facebook post with the video clip, adding that unmetered "private wells is a serious concern for every resident of the county, especially in areas like Montecito where private wells share the same aquifer that the public relies on."
It's an issue he takes seriously. Williams appointed two known water gurus ​— ​Donna Senauer and Charles Newman ​— ​to the Montecito Planning Commission. Even though Santa Barbara got enough rain to fill Lake Cachuma halfway, county planning director Glenn Russell cautioned, "We are still in a drought."
The number of private water wells issued in Santa Barbara County's unincorporated area has surged in the past six years, peaking in 2014, when more than 275 were permitted for agriculture and domestic use. The data is not broken down by jurisdictions, according to county staff.
All residents living in the unincorporated area, except those in the coastal zone, can drill private wells. They just need about $100,000 and land above a plentiful aquifer. (Coastal zone residents need approval from the California Coastal Commission, which recently denied permits for five wells.) "Right now we hand out a permit to anyone who asks," Williams said. "Why wouldn't we have a ban once a certain threshold has been met?"
In fact, two years ago, amid concerns water reservoirs were astonishingly low, there was an effort to ban new water wells. But that failed in part due to fears property owners would sue county government over "takings."
When the county supervisors review the issue again in July, they could decide to require new private well owners to install meters or undergo discretionary review like in the coastal zone. Russell explained, in general, moratoriums are difficult to establish for one area. "You need to do it countywide," he said.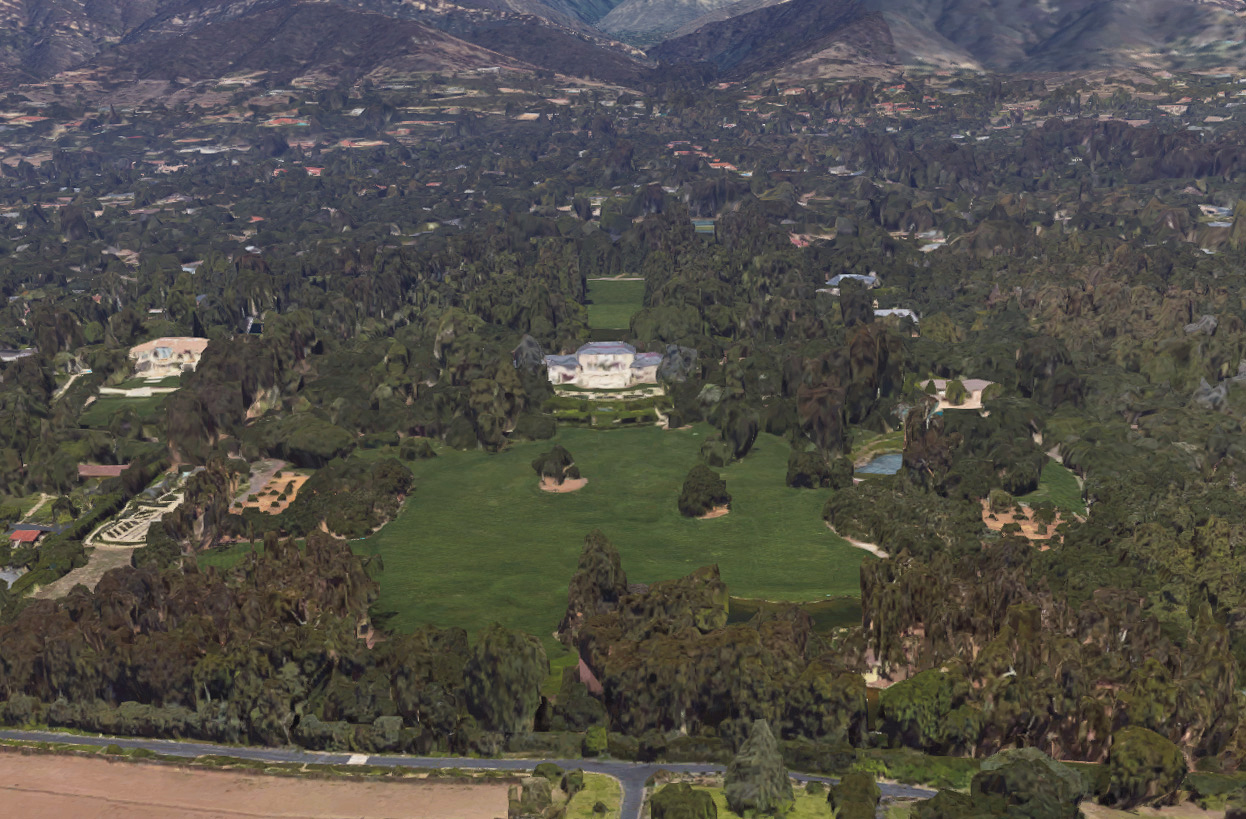 Google 3D