Nursery
La Sumida Nursery
165 S. Patterson Ave., 964-9944, lasumida.com
Luscious lawns may be a thing of the past, but that doesn't mean your landscape must suffer. Since 1958, when Harold and Ethel Sumida founded La Sumida, their nursery has offered vegetation for whatever climate Mother Nature serves up. Green thumbs can choose from drought-tolerant beauties to perfectly colored rose bushes to seasonal fruit trees to hedgerows, bulbs, palms, and ground covers — anything you need to create your dream yard, whether it be an English country garden or an irrigation-free xeriscape. There are veggies and herbs, too, for those who want to eat from their own garden. And if you are overwhelmed by the multitude of flora choices, friendly, knowledgeable staff are always available to offer advice.
Finalist: Terra Sol Garden Center
Home Furnishings Store
Pottery Barn
110 S. Hope Ave., 687-6707, potterybarn.com
Though generally associated with a style craze established in the 1990s, Pottery Barn has actually been around since 1949, when founder Paul Secon opened a warehouse in West Chelsea, Manhattan, from which he sold specialized housewares. Fast-forward 30-plus years, and Secon's modest business had grown into a national chain, thanks to its purchase by Williams-Sonoma in 1986. Since then, Pottery Barn has reigned as the go-to store for obtaining elegant, eye-pleasing home furnishings. Its signature look ​— ​created by its own in-house design studio ​— ​has become so iconic, in fact, that "Pottery Barn" has become shorthand for describing a motif of clean lines, warm wood accents, and neutral tones.
Finalist: Cost Plus World Market
Real Estate Company
Village Properties Realtors
Multiple locations, 969-8900, villagesite.com
In a city known throughout the world for its geographical and architectural beauty, it's no wonder Santa Barbara homes are highly sought after. Whether you are looking for a vacation pad or a house in which to raise a family, Village Properties is the real estate company to turn to, according to our Best Of readers, who voted the real estate company number one again this year. After two decades of representing buyers and sellers in Santa Barbara County, Village Properties co-owners Renee Grubb and Ed Edick have clearly accomplished the core of their mission statement: to achieve lasting personal relationships with customers and keep "clients for life."
Finalist: Berkshire Hathaway
Real Estate Team
The Zia Group
1435 Anacapa St., 456-3635, ziagroup.com
When it comes to maneuvering through the morass of buying a home, nothing beats having a dedicated, knowledgeable real estate team by your side. The Zia Group agrees, and, apparently so do Independent readers, as the team has been voted number one in this year's Best Of readers' poll. "Client-centered" is how they approach their jobs, and it must work, as they "consistently represent more buyers in Santa Barbara than any other team," according to their website. No doubt that success comes from, among other things, the fact that owner Daniel Zia schools all of the agents working on his team in the art of negotiation strategy and creative marketing to make sure their clients get the best bang for their bucks.
Finalist: The Epstein Partners
Real Estate Agent
Louise McKaig
1255 Coast Village Rd., Ste. 201-C, 285-2008, louisemckaig.com
"I love our community, and I am very grateful for the generations of support my family has received since my great-grandfather arrived in the early 1900s," said Louise McKaig. Considering she has been voted best real estate agent three times now, it seems the community loves McKaig, too. Perhaps that's because she is devoted to making sure the people she works with are happy. "The most important thing to me is ensuring that my clients receive the best service, the best marketing, [and] the best possible price, and know that they have someone that listens to them." As for her future plans, McKaig said she sees herself staying in Santa Barbara for many years to come. "We have recently opened our new office on Coast Village Road, have added new members to my real estate team, started a bilingual service for Spanish-speakers, and have brought in some exciting new marketing services that will continue to help our clients market their properties to buyers here and around the world."

Finalist: Kat Hitchcock
Mortgage Lender
On Q Financial Inc.
1332 Anacapa St., Ste. 110, 335-8200, onqfinancial.com
"Being the best is not a tagline; it's a commitment to doing the right thing, all the time, for everyone you meet," said Austin Lampson, senior mortgage consultant at On Q Financial. They must be killing it, because Independent readers voted them number one when it comes to all things related to buying a home. Striving to continually do better, Lampson said one of her favorite things about herjob is helping "people figure out how to call our town home; how to strategize their mortgage debt for their financial plans; and how to navigate what's become such a cumbersome process." Not only do they take their jobs seriously, but the folks at On Q Financial appreciate the community in which they live and work, as well. "We are so humbled by your support and recognition," said Lampson. "It is truly an honor to serve."
Finalist: Montecito Bank & Trust
Moving Company
Mammoth Moving & Storage
5390 Overpass Rd., Ste. E, 968-8643, mammothmoving.com
Why is it that when it's time to pack up your house and move, your friends scatter like cockroaches when the lights come on? It's because boxing up a life and putting it into vehicles is dang hard work, which is why loads of people call in the professionals to do the heavy lifting. And in Santa Barbara, readers say Mammoth Moving is the right company for the task. According to Sean Eberz, president/operator, his favorite part of his work is "taking a job that is beyond overwhelming for our clients, walking them through the process, and lowering their stress level from 10 to 1." As for being Indy readers' favorite? "Our customers are amazing, and we appreciate their votes and loyalty to our local, family-owned business," said Eberz.
Finalist: Movegreen
Architect
Jeff Shelton
119 Fig Ave., 965-8812, jeffsheltonarchitect.com
Even if you don't recognize his name, you know his buildings. Jeff Shelton has designed some of the coolest architectural eye candy in town, including El Andaluz, the Ablitt House, and the Cota Studios. Combining Santa Barbara's unifying Spanish Colonial Revival style with Gaudi's whimsical aesthetic, Shelton has created a delightful signature design that both blends in and stands out. When asked what being the "best" means to him, he replied with humble, cheeky humor: "The voters must have been drunk, but that's okay. I am glad I come to mind when they are intoxicated." As for why he loves working in S.B.? "Because all the crazy people live here who know how to build the buildings I conjure up …. I am totally grateful to be able to work with these partially deluded friends (as I am also blessed with regulated delusion), and I am honored that people notice that we are all at least trying to give something positive back to the city."

Finalist: AB Design Studio
Contractor
Allen Construction
Two locations, 884-8777, buildallen.com
Considering one of their stated missions is "improving our planet," it's no wonder Allen Construction is considered the area standard for green building. Fortunately, as Karen Feeney, in charge of business development, pointed out, "Santa Barbara, as the birthplace of environmentalism, encourages and supports sustainable lifestyles, which is integral to Allen Construction's core." Started in 1983, the employee-owned business is also known for its high-quality craftsmanship. "Our employees love Santa Barbara and, as a result, they are passionate, integral members of the community and take great pride in the work they do," said Feeney. As for the future, the folks at Allen Construction "hope to be doing just what we have been doing for the last 35 years ​— ​building and remodeling beautiful, sustainable homes and businesses for our clients."
Finalist: Giffin & Crane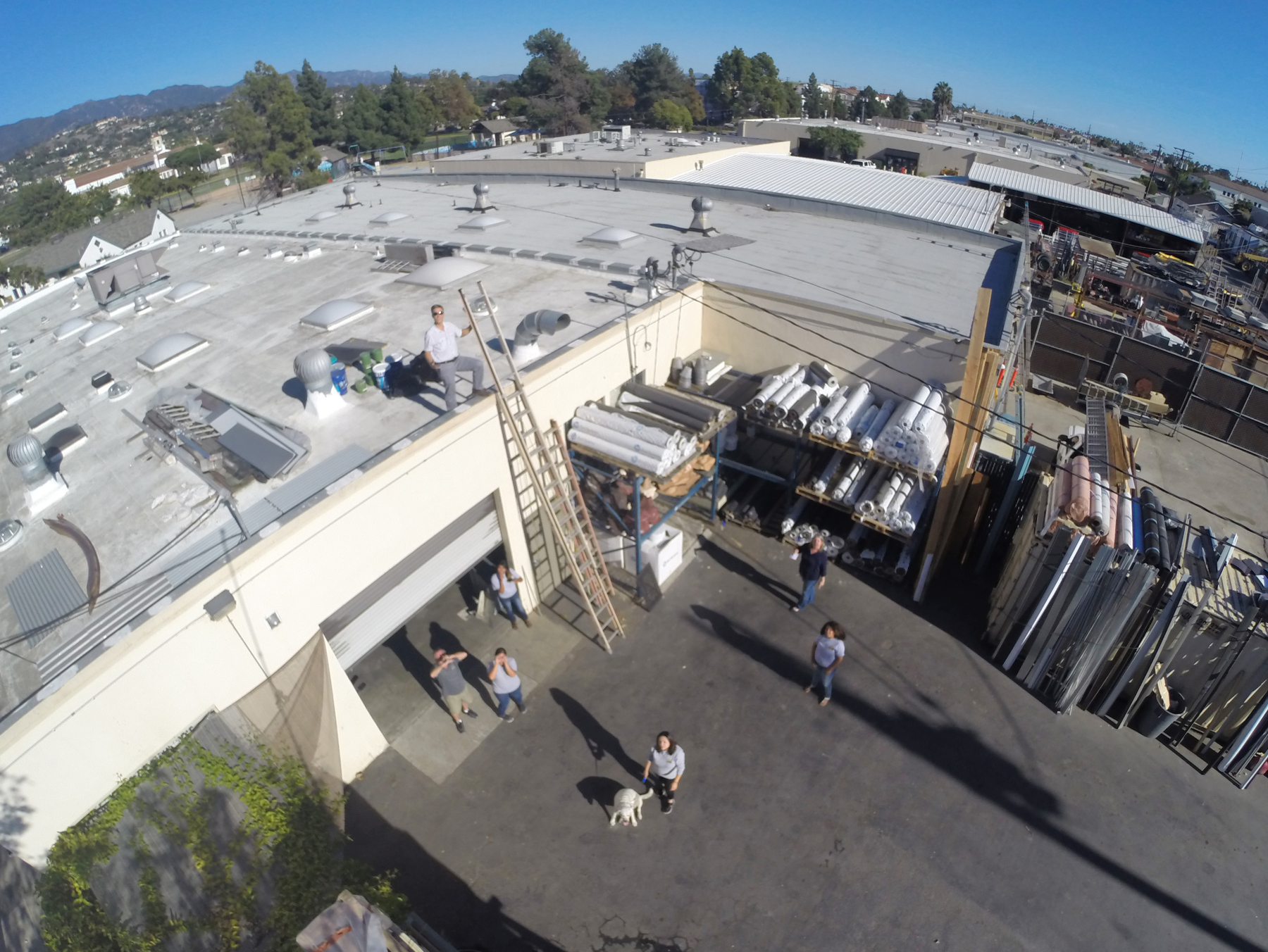 By Paul Wellman