Produce grower George Adam opened a forum for corporate farmers in Santa Maria on Friday by showing a slide that compared farmworker wages there to those in Mexico. Here, he said, farmers are struggling to pay high minimum wages while competing with Mexican farmers who pay laborers $5 an hour. "That has become a reality," he said. "If we can still make our bottom line work, that's a whole other reality."
Adam, owner of Western Growers in Santa Maria, set the theme on what he suggested was a burdensome government, a viewpoint most speakers sustained. Attendees — the majority of whom were white, middle-aged male farmers who drank coffee and enjoyed wraps and fruit — also included Congressmember Salud Carbajal, county supervisors Steve Lavagnino and Joan Hartmann, and Santa Maria Mayor Alice Patino.
Agriculture is Santa Barbara County's biggest industry. One rapidly expanding industry is cannabis, though it's not nearly as big as strawberries, wine grapes, and broccoli. In fact, Agricultural Commissioner Cathy Fisher reported that Santa Barbara County has received the second-highest number of temporary state cannabis licenses, just behind Humboldt — a fact that elicited laughs from the audience. "We'll be the new green emerald triangle," she said, referring to the three counties in Northern California where massive amounts of marijuana have been grown illegally.
Fisher also reported that the Thomas Fire and the subsequent mudflows in Montecito and Carpinteria translated to $20 million in direct losses for farmers. Thirty-nine farms were scorched or flooded; a couple of farms were 90 percent wiped out.
Roland Fumasi, vice president for agribusiness at Rabobank, said convenience has become increasingly important for consumers. Taste remains the chief concern. He attributed this rise to the fact that millennials have gained more purchasing power, a statement that elicited more laughs from the audience. As a quick aside, he joked that when eating a peach, he likes the juice to run down his hand "or it's not a good peach."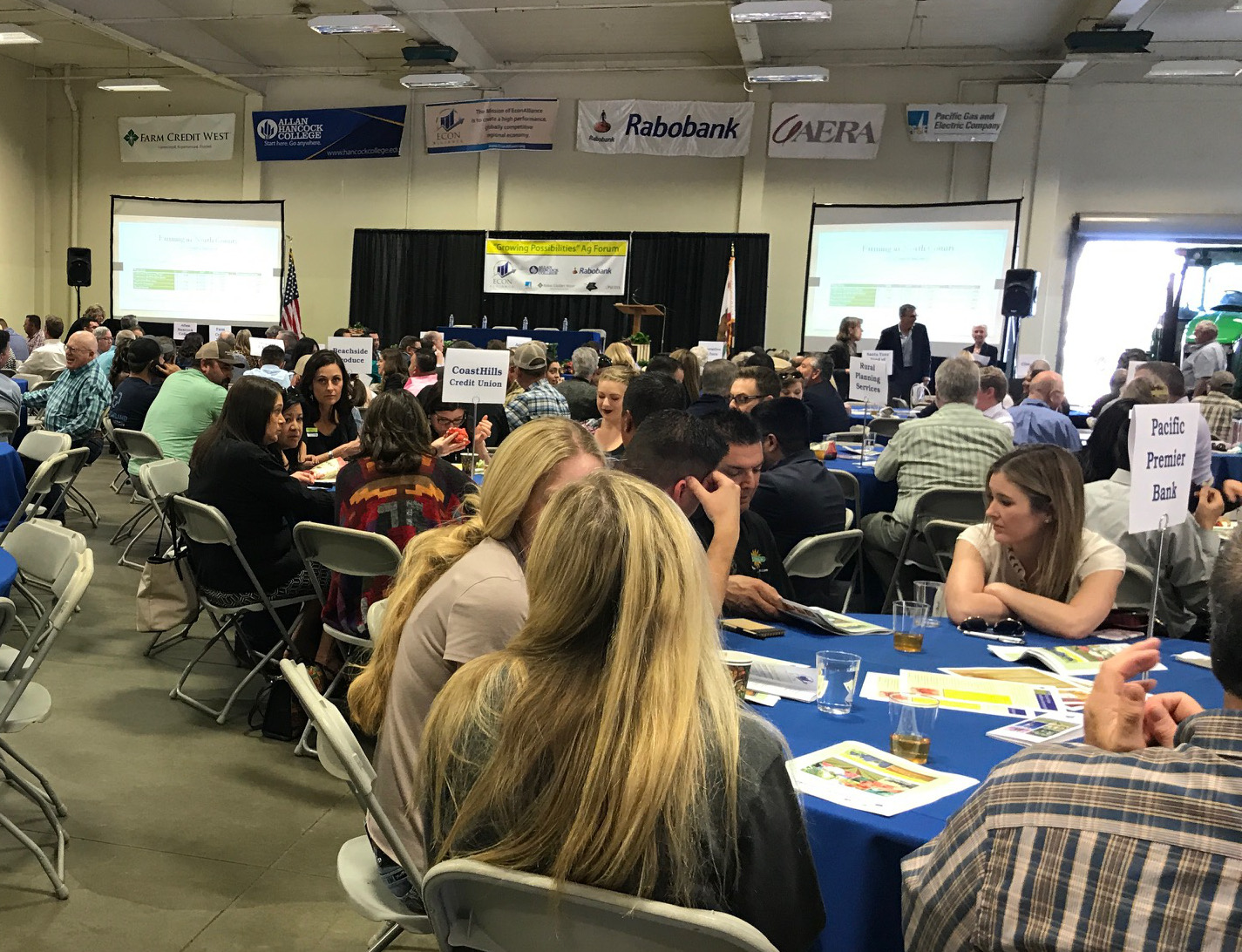 Kelsey Brugger