As SBIFF 2018 came to a close on Saturday night, with a heartwarming and civic-minded roster of Santa Barbara documentaries, the festival board president Lynda Weinman (of Lynda.com) introduced the evening with more than just the expected wrap-up rhetoric. "It has been an amazing festival," she told the packed crowd at the Arlington, "and at an important time. Didn't we just all need this?" She was referring, of course, to the recent mudslides — occurring three weeks before SBIFF's opening night — and their ongoing, collective post-traumatic aftermath.
Later that night, at the closing party well-lubed by event sponsor Belvedere Vodka, the festival's intrepid and sociable executive director Roger Durling was being feted with due congratulations, while trying to explain a general thematic arc to the festival at this special and tender moment in Santa Barbara. "I wanted to start big (which he did, with Emilio Estevez's quite fine and humane opening night film the public) and then bring it back home," he said.
The plan worked wonders, and the Arlington throng happily soaked in the tales of what makes Santa Barbara … well, Santa Barbara. I don't think I was the only one who sat in the glow of area-made docs — of all levels of slickness — and community stories on Sunday night and suddenly had the epiphany: "I love this town."
In all, the 33rd SBIFF might have seemed lower-key than other, splashier years, with a celebrity tribute roster more focused on artists who have come out from the cold and the sidelines (and into Oscar's glare) this year: Willem Dafoe, Gary Oldman, Sam Rockwell, Margot Robbie and Allison Janney, and SBIFF three-timer Saoirse Ronan. In a way, the highest wattage of artistic star power this year came from the directors' showcase, a potent show of force and directors ranging from inspired first timers (Greta Gerwig, Jordan Peele), to entrenched masters-in-training (P.T. Anderson, Christopher Nolan, Guillermo del Toro).
Human presence aside, a real heart and mindful meat of the festival remains what happens in darkened theaters around town, with special emphasis on the invaluable, concentrated exposure to the current state of international film — " the "IF" in SBIFF. Programmers Michael Albright and Mickey Duzdevich did a great job in making 2018's edition a notably fine and diverse one. Not surprisingly, some of the best films arrived with the imprimatur of Oscar nominations — from the Foreign Film category, the Hungarian "love story in a slaughterhouse" gem On Body and Soul (my personal Best of Fest vote), the cleverly enigmatic, trans-gender and trans-genre Chilean film The Fantastic Woman, the Swedish art-world satire/existential romp The Square, and The Insult, a fascinating and carefully balanced story of Middle Eastern conflict disguised as a courtroom drama.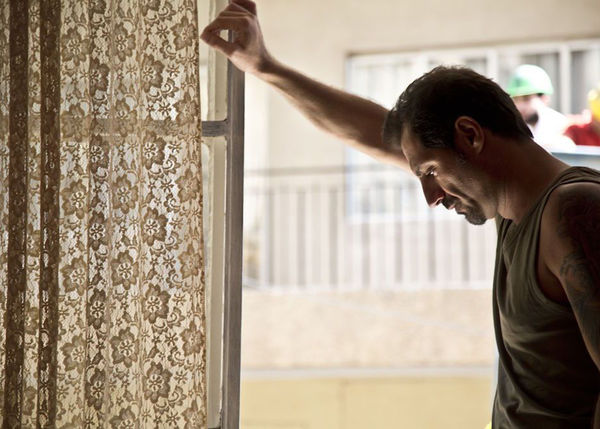 By Courtesy Photo