In the midst of the national #MeToo movement, Santa Barbara City College is grappling with its own crisis of conduct and disclosure after a tenured chemistry professor publicly aired sexual assault allegations against an acclaimed science writer ahead of his scheduled guest lecture on campus. The disclosure triggered legal threats against staff and students and prompted continuing debate around free-speech protections and the rights of the accused.
On the morning of March 19, Professor Raeanne Napoleon sent a campus-wide email that described the evening's Faculty Colloquium speaker — Dr. Michael Shermer, a monthly columnist for Scientific American and adjunct professor at Chapman University — as "someone who has been accused of sexual harassment and sexual assault (rape) by multiple women." She linked to a 2014 Buzzfeed article that names and quotes three women who claim to have been victimized by Shermer. "I think it's important that we understand who tonight's speaker is," Napoleon wrote, "so that you can choose whether or not you will support this event."
The email prompted an immediate flurry of response from faculty and staff. "People with a known history of predatory behavior should absolutely not be invited to speak on college campuses," wrote student advisor Chelsea Lancaster. "What happened to the principal [sic] of presumption of innocence?" asked Professor Peter Naylor. "[D]on't contribute to the deluge of misinformation and hate-speech that is destroying our public discourse." SBCC's student newspaper, The Channels, published an article that afternoon describing the email exchanges and a decision by event organizers to allow Shermer's talk on metaphysics and the afterlife to proceed.
The following day, March 20, Shermer issued his own all-campus email through colloquium organizer Professor Mark McIntire. In 10 blistering paragraphs of rebuttal, Shermer called the allegations against him "disgusting, repulsive" lies, and he accused Napoleon of libel and defamation for perpetuating them. "Dr. Napoleon doesn't know me and doesn't know anything about me," he wrote. "And yet she feels no compunction whatsoever to publicly hurl such calumnies against me in an act of wonton irresponsibility." (Shermer's full response to the Buzzfeed feature is posted here. In it, he states one of the three reported encounters was consensual and the other two were misconstrued.)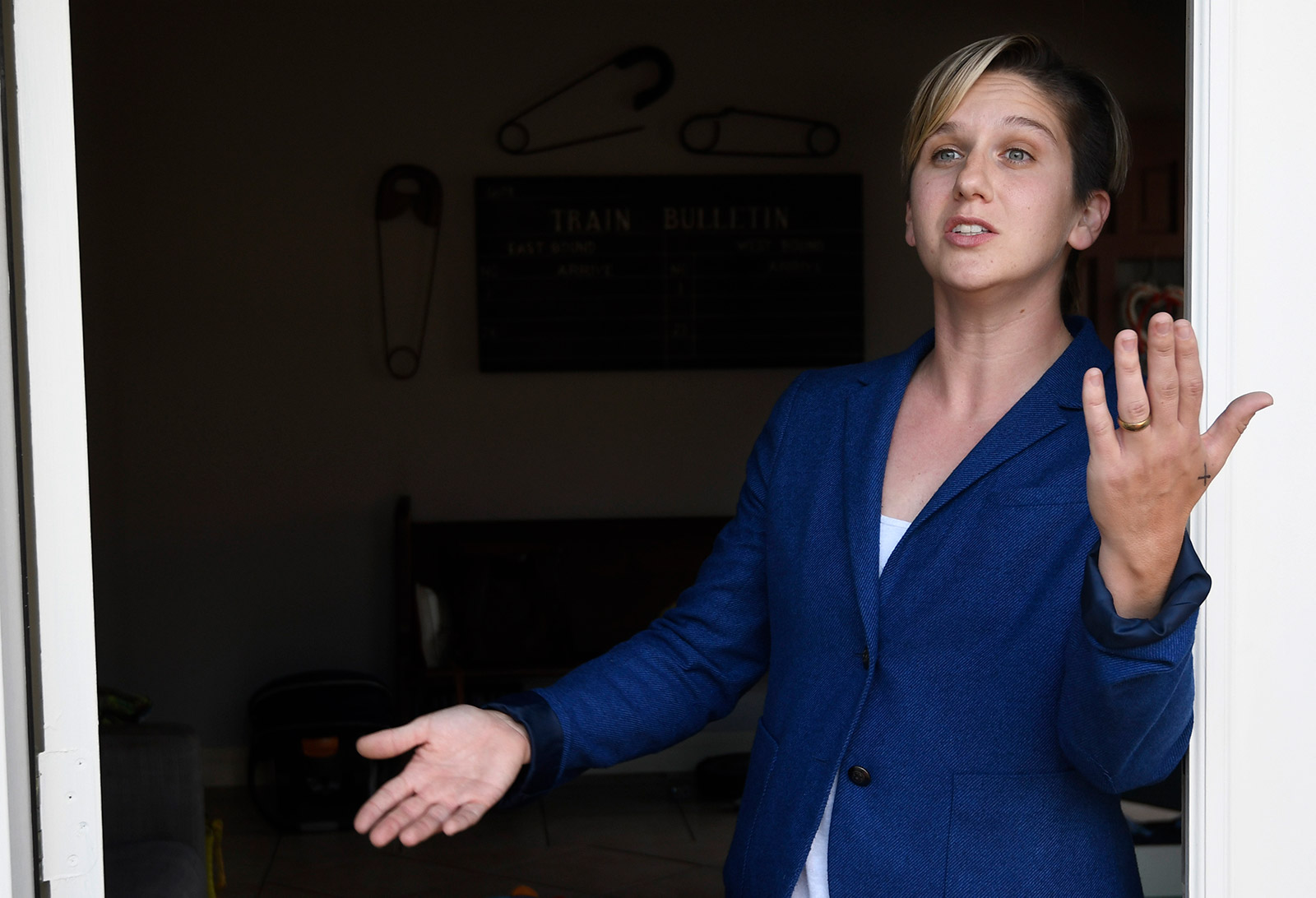 By Paul Wellman