The 59th annual Big Game belonged to Santa Barbara High quarterback Frankie Gamberdella, who ran for four touchdowns and passed for two more in a 48-0 victory over San Marcos Friday night.
For the second consecutive year Gamberdella was the recipient of the Gary Blades Memorial Big Game MVP Award. He flashed his dual threat ability with 130 rushing yards on just six carries and completed 6-of-12 passes for 200 yards as the Dons overwhelmed the Royals with a barrage of big plays.
"Going into the game we knew that I was going to have to run the ball a little bit more, so that was the plan going into the game," Gamberdella said. "I didn't think I'd be running the ball that much, but it worked."
There was a steady drizzle throughout the game at La Playa Stadium, but that didn't stop a festive crowd of over 5,000 from celebrating Santa Barbara High's homecoming.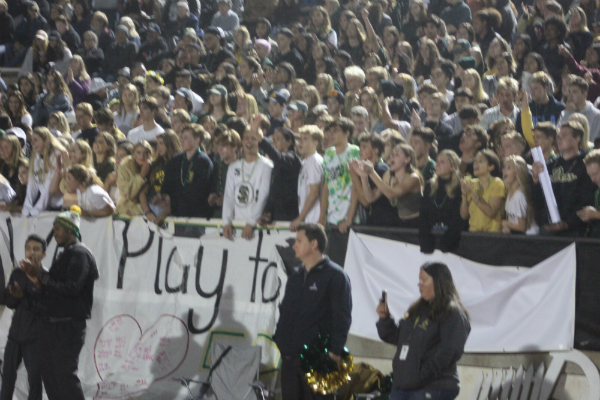 By Victor Bryant