I can now safely report that Jakob Dylan has performed in the Lobero Theater. There he was, backed by a six-piece band of players and singers, dishing out a four-song set on Friday night. The occasion? A third, added screening of the film he was… ahem…instrumental in creating, Echo in the Canyon, an innovative spin on the otherwise fairly tired subject of the late '60s Laurel Canyon music scene.
The film, directed by music producer Andrew Slater and clearly an audience choice favorite of this festival, basks in Classic Rocking Baby Boomer nostalgia and is fortified by strong interviews with veterans of the scene. But it is also a next generation tribute to that legacy, with Dylan the Younger leading a band in versions of old "Canyon-era" songs, for an album and a filmed concert.
As Dylan said in the Q&A segment between Friday's screening and live mini-set onstage, "People in my generation [the fortysomething set] are jealous of that time when you could just make music with all the shenanigans we have to deal with now."
At the Lobero, Dylan and Company — including the impressive female singer Jade — performed archival classics such as "Go Where You Wanna' Go" and "Dedicated to the One I Love" by the Mamas and Papas; the Associations' "Never My Love"; and Arthur Lee and Love's "No Matter What You Do." Experientially, Dylan's micro-set, despite and maybe also because of the roughness of its "dress rehearsal" performance and sound check-less sound, managed to be a refreshing blast of raw live culture toward the end of a festival celebrating the film medium's canned culture.
My only beef with the film was a lack of respect paid to the Jacques Demy-directed underground 1969 classic Model Shop, reportedly the inspiration for this project, and clips from which provide retro decoration for both the film and concert. Some context should have been established, associating Demy to his earlier masterpiece Umbrellas of Cherbourg, which, in collaboration with the late, great Michelle Legrand, is one of Cinema's greatest music-meets-film creations.
But maybe that's just the film geek in me talking, still pumped up on the cinematic steroids that a good film festival, such as SBIFF, can inject.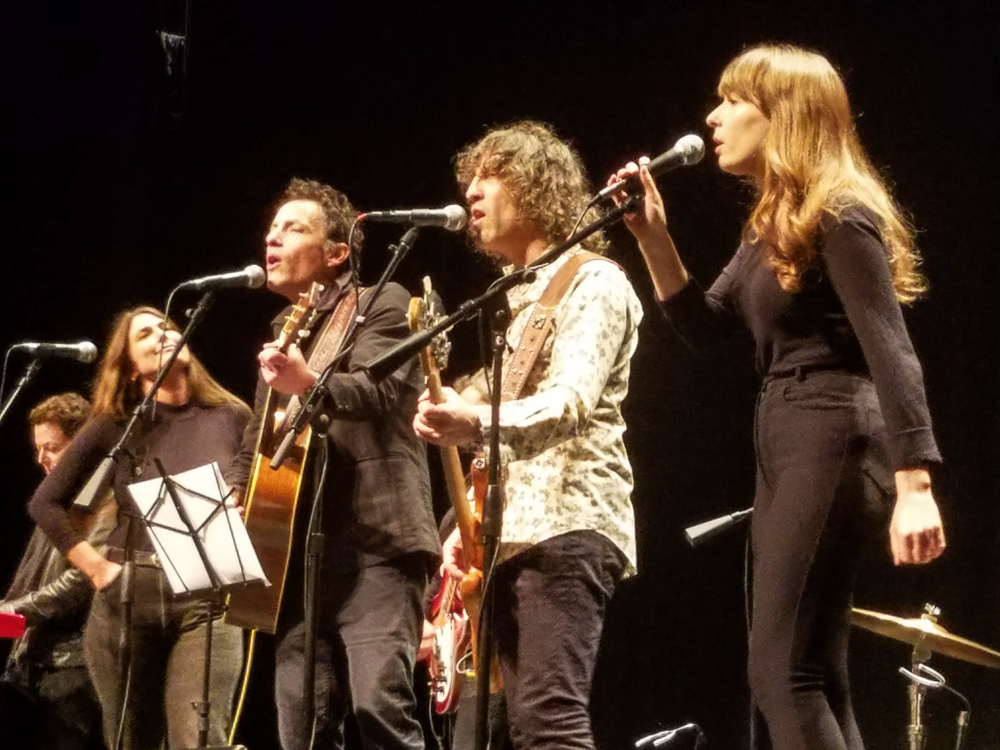 Josef Woodard