Columns
The Rebirth of Memory
Trip to New Orleans Proves the Value of Nostalgia
Perhaps because I am one of those baby boomers, I tend to be more and more prone to nostalgia. This year is the 40th anniversary of the Summer of Love. Even though I wasn't there, I am still bathed in nostalgia for that heady time.
Recently, the New York Times did an article on the packaging of the Summer of Love as commercial nostalgia ("Welcome Back, Starshine," May 20, 2007). In it, Oskar Eustis, artistic director of the Public Theater – which did the original version of Hair in 1967 – opines on the topic of nostalgia: "[It] is a corrupting emotion. You're imagining a lack of contradiction in the past. You're imagining something that wasn't true. It's a longing to be a child again, to have magical thinking about the world."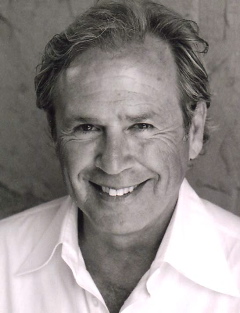 It was probably a good thing that these darkening thoughts were not in my mind as my gal pal Jean and I arrived in New Orleans for the first weekend of Jazzfest a few weeks ago. Both in need of some emotional R&R, we were looking forward to re-enacting a memorable Big Easy time we had shared almost 12 years ago.
New Orleans is a very nostalgic city for me. Perhaps it is her moist charms, her raucous permissive spirit, that famous easy flow that has made me want to return to there time and again. It is a city to go to in times of joy and in times of heartbreak. It is a city to get lost in, and a city to get found in.
The drive in from the airport was a sobering reminder that this New Orleans was a different place – a city devastated by a harridan named Katrina, a city that has lost almost half of its population. The French Quarter was still familiar in its rowdy charms, although quieter. In Faubourg Marigny, the music spilled out of the clubs into the street and Trombone Shorty brought down the house with every song at Cafe Brazil. At Felix's Oyster Bar, the happy shuckers were full of the usual double entendre jokes about their sexy mollusks, Gallatoir's was packed with its nattily dressed Southern ladies and gentleman. And the Jazzfest was in full force with the likes of Van Morrison, Jerry Lee Lewis, Lucinda Williams, Bonnie Rait, happy Zedyco bands and those magnificent Southern gospel choirs. Everywhere there were banners that proclaimed the theme of rebirth.
It was only in between those two cleaned up tourist destinations that one could see what Katrina had wrought. The leveled homes, the ugly FEMA trailers everywhere, the ubiquitous graffiti circles that indicated how many people were found dead and alive in the ravaged homes.
In our supposed greater maturity, Jean and I had decided that not just "let the good times roll" but would try to get ourselves up every morning and give something back to this city that had given us so much pleasure. We signed up for Habitat for Humanity and got our bedraggled tire-old-selves out to Baptist Crossing in the Ninth Ward at some ungodly early hour. Pounding nails for eight hours in the Louisiana sun may sound like hell, but it was one of the best experiences I have ever had. We created our own construction crew and somehow figured out how to actually put siding on a house so that it was straight. We worked along side Liese and Nat, two musicians who were buying these colorful houses, not only with their money but with their labor. A local gal named Sarah, proud of her newly rehabed lime green house ("I picked the color out myself!") brought us homemade pralines and sweet potato pies that put one in to sugar shock and made sure we knew that she appreciated us coming down and helping out. She also wanted us to know that we shouldn't feel sorry for her or anyone else in her neighborhood. She shared with me something her mother used to say: "Lord, disturb my comfort so that I may be a comfort to others."
Nostalgia can be its own comfort and its own trap. According to Mr. Eustis, it can also be progressive; something that drives people to imagine a world that is different. "The dream is real," he is quoted as saying in that New York Times article. "The negative aspect of nostalgia is when we want that feeling that everything is possible, but we don't want to do anything about it."