Business
The Man Who Would Remake the Miramar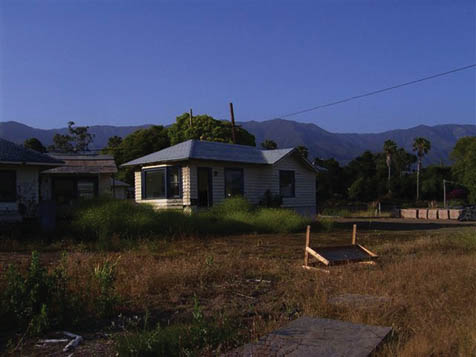 Rick Caruso, L.A.'s bling-mall developer, is gambling millions that he can do what Ty Warner and Ian Schrager failed to do: Get the Miramar Hotel up and running. Last January, Caruso reportedly paid Warner $50 million for 14 acres in Montecito, some dusty permits, and broken-down cottages near the water's edge-even after Warner warned everyone within John Davies's reach that Montecito's exacting building policies and process cause exasperation and exhaustion.
But Caruso has a history of taking on vigorous challenges. He is best known as the developer of The Grove in L.A., and while the Miramar is Caruso's first hotel, he's not treating it like a day at the beach. He has personally and strategically worked to gain community support. From small private luncheons to massive community forums, Caruso delivered a face-to-face message, "We're listening. We want to get it right."
On July 30, we'll find out how right he got it, because the Miramar Plan gets its first official public rollout at the Montecito Board of Architectural Review at 3 p.m. in the county's first-floor Hearing Room. This is the initial, formal opportunity for negative public comment to surface, but so far, it appears the Caruso train is on track with little opposition. Don't get out your beach chairs quite yet, however. Caruso expects the permitting process to last until January, and then forecasts a two-year building process. The hotel isn't expected to open until 2010.
Caruso spoke with Montage about what people can expect from the revamped hotel.
What's in store for locals at the Miramar? The community is going to have a great new hotel in its midst that will provide for them unique new restaurants, a beach bar, a banquet center available for hosting community events and weddings, and 68 public parking spaces for access to the beaches. The Miramar has been a community gathering place for more than a hundred years. Unfortunately, it has sat vacant and neglected for the past seven years. We plan to restore the glory of the Miramar, making it a first-class destination hotel, but also a place where local residents feel welcome-to dine, enjoy a drink and watch the sunset, and to meet friends and neighbors for an evening out.
What facilities will be open to the public? The beach, the boardwalk, the restaurants, the beach bar, and the small retail area will be open to the public. The spa will also have space for non-hotel guests, and there will be meeting facilities, the banquet center, and portions of the hotel grounds available to reserve for local gatherings and celebrations. The rooms and the pools will be for hotel guests only.
Will the public be able to use the beach at the Miramar? What about the old float? There are currently two public access points: one at Eucalyptus Avenue and one at Posilipo Lane. That will not change. Improved parking, access, and beach facilities will enhance the public's enjoyment of the Miramar beach. We have not designed the new float or made any decisions about its use.
How many restaurants will be open to the public? And will you serve mai tais on the beach? There will be two restaurants and the snack shack/beach bar, and both will be open to the public. And beach service will be within the limits of the local laws governing alcohol consumption.
[Montage Note: Current law allows alcohol on Miramar Beach.]
What is the status of the private beach club that used to be at the Miramar? We will maintain the beach club and will honor the existing memberships at no cost for the first year of operation, and existing members will be given the first opportunity to extend their memberships beyond that point. There are about 150 beach club members today, and because we have had so much interest from the community, we requested approvals to double that number to 300 in the future. We have been collecting names of people and we have had more than 250 interested people contact us, but, to date, we have not made specific decisions about how the club will operate, its name, or costs.
I've heard you are encouraging local use of a new conference facility. We had originally considered scaling back the banquet center aspect of the property, but when we began meeting with the community, residents expressed a strong desire to have a place for gatherings. In response to that feedback, we will be restoring the banquet center to the size of the Schrager plan, but with more parking, and with what I believe is a nicer setting and feel. It will be able to accommodate events of up to 600 people, which is consistent with the previous plans for the property and what existed there before.
Do you have any special message for locals regarding local hospitality at the new Miramar? We have been thrilled by the reception we have received. The Miramar clearly holds a special place in the hearts and minds of the locals, and people are very frustrated by what the property has become during the past seven years. We intend to restore the spirit of the Miramar by building a first-class, family-friendly hotel. But it will also be a place that holds its arms wide open to the neighboring community. For the Miramar to succeed, we want it to be a place where local residents come to dine, enjoy a drink with friends on the boardwalk, attend weddings for friends and family, have their families stay, and simply enjoy.
Since you are spending so much time here, have you considered moving to Montecito? We discussed a move, but my wife and I have four children in school in Los Angeles, so a move would be difficult, though each time we come to Montecito it becomes harder and harder to leave. We won't have an owner's suite, but we plan on spending a considerable amount of time in town as frequent guests at the Miramar. It is a very special place, and I cannot wait to open our hotel and become a real neighbor.