Outdoors
Drama Lessens Today on the Fireline
Firefighters expect this to change with shifting winds and changing topography
This morning the upper Santa Ynez River drainage was silhouetted by what on most days would be fog drifting up canyon. Today, however, its ethereal beauty was the result of smoke that refuses to go away.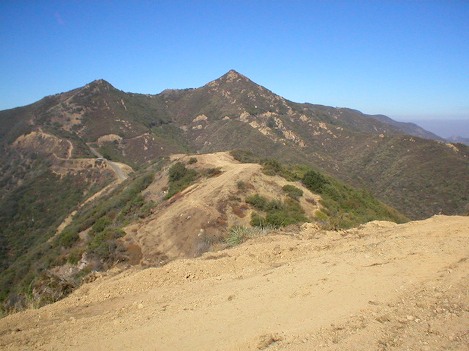 At 9AM I received a call from a friend named Paul who had hiked up to the mountain crest near Romero Saddle to see how things looked. "I'm not seeing much fire," he reported. "All I see is a bit of smoke over Big Pine Mountain. And you won't believe the size of the dozer break up here. It's huge."
Indeed, like ants crawling up and over every mound of dirt, the dozers and fire crews have widened almost every ridge where the fire might head – many of these weeks ago in anticipation the fire might reach urban territory.
If there is a truth in fire fighting, it is that when the wind blows, the fire is in control. Thus far there has been little wind but low humidities and tinder dry fuels have played a similar role, keeping even the smallest coals alive overnight to burn another day.
Today it was expected the winds would change, with sundowners possible in parts of the backcountry but when weather forecasters tell the fire fighters they have another day of north winds, they make plans to burn out the remaining parts of the Peachtree and Paradise areas they need to do before they can declare these areas safe.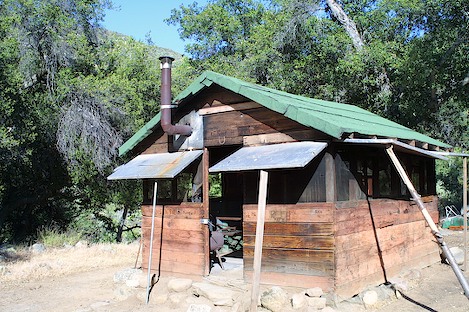 In the far reaches of the backcountry things were extremely quiet today but that is also expected to change. In trepidation I approached Joan Brandoff-Kerr, the Forest archaeologist to ask her about several of the out buildings that were threatened. "They both made it," she beamed. "Santa Cruz Station is Ok and somehow the Bluff Station survived too."
However, her words are tempered too. "We're now worried about South Fork Station. We wrapped it a week ago but it's vulnerable." The reason for her caution is that the fire burned over Mission Ridge yesterday and more than likely is heading downstream.
"There's no way we can put people out in front of that," Eli Iskow, County Fire PIO told me. "The hope is that it won't burn down canyon."
Though there wasn't a measurable change on the lines burning down into the Dick Smith Wilderness, much of that is due to the fact the fire is working its way downhill. In the Santa Cruz drainage last week, for example, the fire took almost a week to burn from San Rafael Peak down into the canyon and then within an hour it moved at warp speed uphill to Buckhorn Road.
At the fire camp, expectations are that they have a day or two before the fire line, fuels and topography come back into alignment and things get intense again. The unknown is the wind. Looking at the 12 hour line that would trigger an evacuation, one of the fire behavior specialists put it succinctly, "With a sundowner we might only have an hour."