News
Channel Islands Marine Reserves Expand
"Blanket of Protection" May Grow Further Yet
It's official. After nearly a decade of planning, public hearings and bureaucratic haggling, the marine reserves in the federal waters around the Channel Islands National Park just got a whole lot bigger.
Finalized by the National Oceanic and Atmospheric Administration on July 29, the plan creates 110.5 square nautical miles of strict no-fishing Marine Reserves and 1.7 square nautical miles of limited take Marine Conservancy zones. When taken in concert with the existing state marine reserves in the near shore waters of the Sanctuary, the combined sea life protection network adds up to just under 215 square miles of fishing restricted ocean.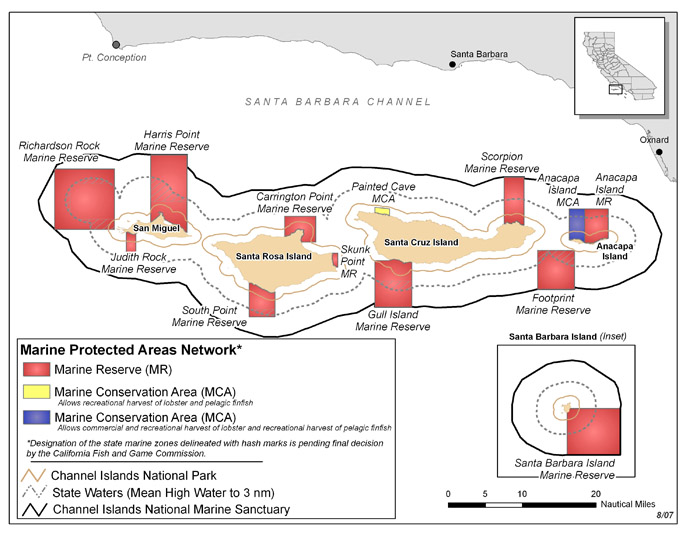 While the new restrictions nearly double the amount of open-ocean where sport or commercial fishing is impinged upon, nearly 80 percent of the sanctuary water around the Channel Islands remains entirely open to fish hunting. Last week's action not only expands the borders of several reserves that have been in effect since 2003, but also creates a new approximately 20 square miles no-fish zone near the Yellow Bank area just off the southeastern coast of Santa Cruz Island.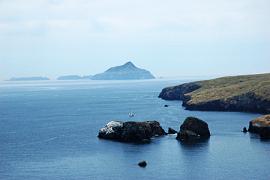 As impressive as the new patchwork of state and federal reserves may be, in coming months, the hodge-podge stands to become an even more impressive and wholly impenetrable blanket of protection in coming months, thanks to work currently underway at this week meetings of the California Fish and Game Commission.
Since May, Fish and Game has been working with folks from the Sanctuary to fill in the gaps among the State and Federal jurisdictions. Expected to be completed sometime this October, the fill-ins could add 25 square miles of additional protected waters, bringing the total up to 240.4 square nautical miles. When this occurs- and all parties involved are optimistic that it will- the reserves of the Channel Islands Marine Sanctuary would not only become a whole lot more enforceable but they would also have the distinction of being the single largest such entity of marine life protection in the continental United States