Living
Firestone Will Not Seek Second Term
Current 3rd District Supe Wants to Spend Time With Family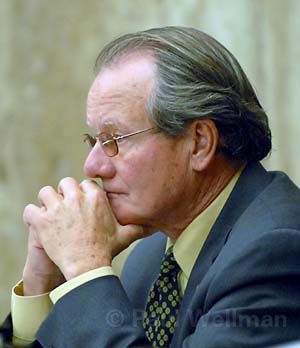 Santa Barbara County 3rd District Supervisor Brooks Firestone announced Friday he will not be seeking a second term in office next year. Firestone has spent much of the past 13 years in public office, first as a representative of the 35th State Assembly District from 1994 to 1998, and then as a county supervisor, taking office in 2005. He also ran for U.S. Congress in 1998, for chair of the California Republican Party in 2000 and for Lieutenant Governor.
Firestone, who currently sits as the board of supervisor's chair, couldn't be reached for comment Friday, but said in a statement that "after deep consultation with my wife and family, I've decided not to seek re-election. After completing my term on the Board of Supervisors, I want to spend more time with my family."
Firestone, who has four children and 11 grandchildren, is credited for starting the wine industry in Santa Barbara County, and was once called a pioneer and an inspiration by Los Angeles Times Magazine. His family recently sold 480 acres of its vineyard and the Firestone brand name to William Foley. He came to the Santa Ynez Valley in 1972 to begin Firestone Vineyards Winery. Before his move to Santa Ynez, he worked at Firestone Tire and Rubber Co., a business founded by his grandfather Harvey.
Firestone's time in the third district office has been somewhat tumultuous including an instance in 2006, when proponents of evicted residents at an apartment complex in Isla Vista were disappointed Firestone didn't do more to help their cause.