Arts & Entertainment
SBIFF Makes Variety's Film Fest List
Magazine Names S.B. International Film Festival One of World's Best
Variety announced its list of "50 Unmissable Film Festivals" worldwide today. The list was broken down into the Big 5 – Toronto, Berlin, Sundance, Cannes, and Venice – and then an alphabetical list of the next 45 most important film festivals on the planet.
The Santa Barbara International Film Festival was one of only 12 American festivals named, and received this description: "With a strong lineup of Oscar-contending films-both domestic and foreign-this jewel of a California coastal town sells out screenings and always draws heavyweight filmmakers, stars and producers for panels and galas."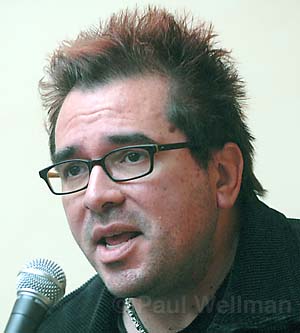 Festival director Roger Durling, whose savvy scheduling, programming, and presentation has brought the SBIFF international acclaim, was delighted by the news. Durling explained, "It's great and humbling to be included amongst such prestigious festivals. We're so happy for the city of Santa Barbara. This nod is an encouragement and a call for us to continue improving."
Submissions are now being accepted for the 2008 SBIFF, which will be held from January 24 to February 3. The Festival's next event is a black-tie dinner on Thursday, November 15 honoring John Travolta with the Kirk Douglas Excellence in Film Award.