Heroes come in all shapes and sizes: lifesavers acting in the heat of the moment, philanthropists generously giving of their wealth, teachers who inspire in extraordinary ways, nurses with saintly dedication to their patients, and volunteers donating all their time and effort to making other people's lives a little bit better.
Nowhere is this essence of heroism more prominent than in Santa Barbara County, where civic involvement, the spirit of support, and genuine care for our neighbors keeps our community heart beating. That's why The Independent's very first issue in 1986 was dedicated to our amazing "Local Heroes." Now, the annual Local Heroes issue is in its 22nd year, and despite an honor roll of enormous length, the list of people and organizations nominated for the 2007 awards was longer than ever before.
So we present to you the Local Heroes of 2007. Please read on, be inspired, and then get to work becoming a hero yourself.
Steve Jacobsen
The Good Shepherd
"I feel like everyone has gifts to share with the world," Steve Jacobsen said. It is this belief that fuels Jacobsen and his work with Goleta Presbyterian Church, where he has been the pastor since 1992. Although Jacobsen did not have any religious inclinations during college, he had a spiritual experience after enduring a difficult time "that made me realize there's a spiritual side to the universe," he explained. After praying for the first time since his youth, Jacobsen described having a real sense of peace. He started attending church, and eventually earned a master's degree in divinity from Princeton Theological Seminary.
Since his arrival, Jacobsen's congregation has helped create low-income housing on its property for people with cerebral palsy, restored Las Vegas Creek, and is funding a bakery co-op and future sustainable solar projects in rural Ghana.
In November 2006, Jacobsen used a Lilly Endowment grant to organize lunchtime meetings with members from his parish and Jewish and Muslim congregations. These social gatherings allowed everyone to get to know one another and then eventually ask questions about each other's religions. "As we get to know people individually," Jacobsen said, "we can begin to hear with more clarity the nuances of what their faith means to them. : Since 9/11, we can't operate out of limited knowledge and maximum fear," Jacobsen said. "Getting to know people personally opens our eyes to seeing the world more closely as it really is."
Zaca Firefighters
Keepers of the Flame
When sparks from a grinder ignited the Zaca Fire in the morning hours of July 4, it was impossible to know the accidentally born inferno would burn for the entire summer and into the fall. Though the blaze eventually scorched its way into the record books as the largest forest fire in S.B. County history-and the second largest fire in California history, destroying more than 240,000 acres-it was, for the most part, a disaster averted thanks to the heroic work of the thousands of firefighters who put their lives on the line until the blaze was extinguished.
Battling 100-foot flames along ridgelines, hand digging hundreds of miles of fire lines, and living in tent cities for weeks on end was par for the course for these heroes. As many as 2,500 firefighters a day were on the frontlines, including 57 Santa Barbara County Firefighters and dozens of city firefighters. Summarizing the 805-based firefighters' roles in stopping the Zaca blaze, County Fire's PIO Eli Iskow said, "We were there 20 minutes after it started and never left until it was over."
The Zaca firefighting efforts were the embodiment of cooperation carried out under the most stressful of circumstances. From the men and women on the frontlines to the strategizing of folks like County Fire Chief John Scherrei, Forest Supervisor Ken
Heffner, County Fire Hot Shot Crew honcho Mark Linane Sr., and Los Padres Range Specialist Gary Montgomery, it was a team effort that has an entire community forever in its debt.
Garden Court
Givers and Bakers
Although the residents of Garden Court on De la Vina Street, which provides low-income senior housing, don't have much money for themselves, they regularly find ways to give back. Five years ago, resident services director Sandie Smith suggested they donate some money at Christmastime, and through the Heifer Project, they sponsored a goat in a developing country.
From there, the do-good buzz only grew; they began making monthly $50 contributions to various organizations. Then, three years ago, Smith invited a friend to speak about her recent experiences helping open a beauty school for Afghani women. The residents decided they'd try to raise more than $50 for the school, and the cookie sale idea was born. By the time Smith's friend came to give her talk, they'd raised $1,000. The cookie sales became a monthly affair, raising funds for countless organizations including Habitat for Humanity, the Humane Society, DRI, DAWG, and the American Cancer Society, among others. One of their biggest successes was for the Free Wheelchair Mission, which makes low-cost wheelchairs and sends containers of 500 chairs to places all over the world; they secured a matching grant, and donated $7,000. Each year for Christmas, the residents have an open house and crafts fair (Dec. 10, 5-8pm); with that money, they adopt a family through the Salvation Army. All told, they've raised more than $17,600.
"It's blossomed," said Smith. "Instead of feeling like, here I am, I'm a senior, I have no money, all of a sudden here's this way to give back; when they present the checks, you can just see it in their eyes-they're beaming."
Grace Lutheran Food Bank
Feeding the Hungry
The first and second Saturday of every month, Jose and Rosaura Lopez, Jorge and Yolanda Mu±oz, and Teresa Lopez (no relation) prepare feasts for the underprivileged. The food distribution is organized and funded by Grace Lutheran Church parishioners in partnership with Santa Barbara Foodbank.
Fifty to 60 families regularly receive anything from fresh produce to canned goods. The many needy strain the supplies of the pantry, but they never turn anyone away. Jorge manages the storeroom, ensuring adequate amounts of necessities. Friends say his amazing memory allows him to recollect exactly who got what. Yolanda arranges tables and hands out groceries. She takes any leftovers to the Rescue Mission. The Mu±ozes have been volunteering at the pantry for more than 15 years.
Jose Lopez describes the work as being "from my heart" adding, "I do it as a toast to humanity." Jose keeps the lines in order, making sure everyone gets what they need and the wait is enjoyable. Rosaura is in charge of putting food into bags for easy dispersal. Teresa has been a faithful part of the volunteer team for about five years. While the Mu±ozes and Lopezes are Catholic, the differences between faiths are marginal in comparison to the importance of doing work for the community. Modestly receiving the news of their nominations, Jose described it as God's work and said that he feels it is just to help everyone indiscriminately. Clearly, compassion is a crucial element to heroism.
Santa Barbara Bowl Foundation
Saving the Music
To the members and staff of the S.B. Bowl Foundation, past, present and future, we salute you. From humble beginnings in 1981, you have grown into a team that has given Santa Barbara what is one of the world's most beautiful and magical outdoor venues. The completion this year of the new stage pavilion has allowed top touring artists to say "yes" when asked to appear here. And, with the $12 million American Classic Campaign set for completion in 2008, we can all look forward to the greatness that is yet to come.
Back in 1980, when the Bowl was still operated by Old Spanish Days and concerts were mostly one-off shows produced by outside promoters, the Craftsman-style WPA facility was in a state of chronic disrepair. A small group of romantic idealists-including former arts commissioner Patrick Davis, current Bowl Executive Director of Operations Sam Scranton, and current boardmember Steve Cloud-managed, through political and business savvy, imagination, and sheer persistence, to get the go-ahead to lease and restore this historic treasure. When Moss Jacobs brought his talent for booking big names to the mix, critical mass was achieved, and the Bowl as we know it today began to exist.
Although Scranton jokes that when it began, the group was "too young to be trusted," the facts remain that we were lucky to get them when we did, and lucky that they've been joined by talented and energetic volunteers and employees along the way, including current president, Paul Dore. Long may it continue.
Sonia Holzman
Teenage Volunteer
At only 15 years old, San Marcos student Sonia Holzman seems to have already found her calling. A former home-schooler who began learning American Sign Language (ASL) when she was eight, Holzman picked up a volunteer position at Harding Elementary School in 2005, working with the deaf and learning-disabled students there. "It's a pretty small class. This year there's about 10 kids," Holzman said. "Usually I just help out, sit in the morning circle with them, do sharing, and just hang out and be someone for them to talk to. I help with their reading. : I play with them on the playground and basically do whatever the teachers need me to do around the classroom."
In between a busy school schedule and after-school dance classes, Holzman spends her time volunteering and socializing with friends. But her first love, she said, has always been working with children. "I wish I was 25 so I could be doing this all by myself," she said. "It's so much fun. I love going [to Harding]-it's like my favorite thing ever."
Looking to the future, Holzman plans to attend college and pursue a career that incorporates ASL and teaching. When asked where she sees herself in 15 years, Holzman barely hesitated: "I hope to be doing exactly what Cindy Lyons is doing. She's the woman I volunteer for and the kids' teacher. : I want to have my own classroom somewhere. I don't know how I'll get to that; just keep doing what I'm doing now, I guess."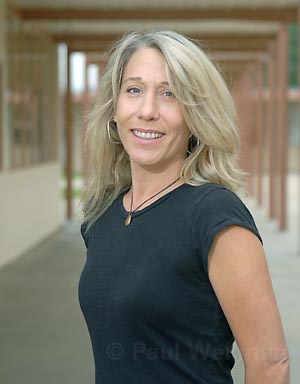 Nancy Abrams
Resourceful Teacher
Love may not be all you need, but it's a good start. Nancy Abrams teaches English at La Colina Junior High to students with special needs, including several who are foster children, not a few of whom are even more difficult and intense than your average teen. Pretty tough and intense herself, Abrams ushers her students into young adulthood by creating a place where they can laugh and be honest, where they feel respected and appreciated, and where they develop the confidence to start taking control of their lives. She lets them stay in the class, if they need to, for several periods of the school day. Abrams continues to engage with her students after school hours, too, mentoring by phone; she has welcomed into her own home a former student who frequently visits her for the weekend.
In the words of one of Abrams's own heroes, 15-year-old Lucy Hernandez, "Everyone knows to go to her because she'll help you when everyone else wants you gone."
"It's not completely selfless; it's mutually beneficial," Abrams said, especially when she gets to witness the young people breaking through their hard shells to start exploring the world with a sense of hope and love.
All this and literature, too.
Patty Tierney
Bringing Music to Life
"I really like serving people," Patty Tierney said, laughing a little at herself. Her admission is unsurprising coming from someone raised in the hospitality industry, but Tierney's service extends well beyond the barroom. The witty, loquacious redhead has been taking orders and drawing pints at the historic Cold Spring Tavern for 20 years, and in 1999 began booking bands for weekend gigs, drawing together a community of folk, rock, blues, and bluegrass musicians in an ongoing live music series. Despite having no prior experience as a music producer, she has compiled two volumes of The Best of Cold Spring Tavern, available at cdbaby.com and featuring the work of more than 100 area performers, and is planning a third. In December 2003, while she was suffering from a neurological disorder, Tierney organized a benefit concert for beloved Santa Barbara musician David Crane, who died of cancer a few months later.
Among Tierney's admirers is Jerry Pike, a member of alternative country/surf-rock band the Tradesmen and also the director of SBCC's Student Learning Center, where Tierney worked for many years with students struggling with basic academic skills. "Most of Patty's heroism goes unrecorded," Pike wrote in an email, "her kindness to strangers at the bar, her support of family and the many she just treats as family, the way she keeps producing extraordinary, mostly unseen art, and her sense of humor and infectious laughter in the face of life's many darknesses. Where would local music be without her?" Luckily, we don't have to find out.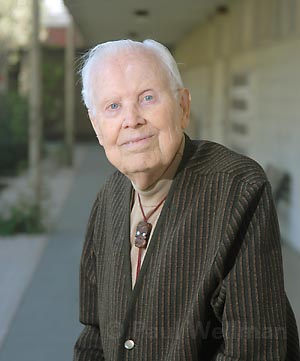 Selmer 'Sam' Wake
Adult Education Pioneer
Adult education ain't for sissies-or underwater basket weavers. Just ask Sam Wake. During his 25 years at the helm of Santa Barbara's adult ed program-from 1946 to 1972-Wake had to go toe-to-toe with hostile state legislators who wanted to gut funding for his program, right-wing flag-wavers with the John Birch Society who charged his programs were promoting communism, and a pervasive attitude throughout the community that adult education did not deserve to be taken seriously. "It's the most important education there is," said Wake, now 92. "No grades, no degrees, no credits-just the joy of learning."
When Wake moved to Santa Barbara in 1939 to be a junior high school teacher, adult education was very different. Mostly it involved business classes, typing, shorthand, and other utilitarian skills. But Wake, a born wheeler-dealer endowed with obvious PR skills, expanded both the number of classes and subject matter considerably. "I spread it out," he said, offering both classes and forums on politics, history, literature, and current events. During the height of the Cold War, Wake sponsored forums on communism and there were lines to the sidewalk.
When Wake took over the program, it had 1,500 students; when he retired in 1972, there were 13,000. And today, there are no less than 50,000. "A lot of talented people have taken it a long way," he said. "Back when I was still in charge, we did a study of all adult ed classes in California, and you know, we never found a single class in underwater basket weaving."
Even in retirement, Wake remains exceptionally active and productive, playing a major role in the bond measures that secured City College's West Campus and the two adult education centers, one of which bears his name.
Dr. Ken Waxman
Medicine Man
At any hour of the day or night, chances are Dr. Ken Waxman is holed up in a Cottage Hospital operating room, fixing the insides of someone who would otherwise be flat out of luck. Unlike most American surgeons, who steadfastly avoid the uninsured, Waxman finds caring for the disadvantaged and forgotten just what the doctor ordered. As director of Cottage Hospital's General Surgical Residency Program as well as its trauma services, Waxman divides his time between the classroom, the operating room, and the county clinic on Camino del Remedio where between a quarter and a third of his surgeries (which are performed with his residents) are done free of charge.
But Santa Barbara has a few more reasons to be grateful Waxman moved here from Orange County 12 years ago. When he arrived at Cottage from UC Irvine Medical School, he brought a thorough understanding of trauma centers, since he helped set up the one at UC Irvine. So it wasn't a bolt from the blue when he started advocating for such a center at Cottage. Today, thanks largely to his efforts, Santa Barbara Cottage Hospital is the only Level 2 Trauma Center between Los Angeles and San Jose. That means emergency room patients with marginal survival odds can now get the same level of treatment in Santa Barbara that they previously could have only received in Los Angeles. Cottage now helps between 20 and 30 ER patients per year survive injuries that, statistically speaking, should have been their end.
Vera Benson
Fighting the Good Fights
Carpinteria is a slice ofcoastal California rarely experienced south of Point Conception-a small, ocean-informed community where familiar faces far outnumber foreign ones and urban sprawl is kept at bay by a heartfelt and longstanding agricultural tradition. With more than a half-century under her belt as a proud Carpinteria resident, Vera Benson is, as much as anyone, responsible for helping keep Carp more in line with the "beautiful little valley" it was when she first moved there after college some 54 years ago than the decidedly more Los Angeles-esque communities book-ending its borders.
A devoted wife, mother, and former fourth-grade teacher at the Aliso School, Benson shies away from taking any credit for the wonderful time warp in which Carp finds itself. "It's not me," she smiled. "It is a whole community that is adamant about keeping things the way they remember it-not the way the developers and the oil companies want it to be."
Throughout the years, Benson has fought everything from the proliferation of greenhouses on the 4,000-plus acres of prime soil that make Carp the world-class farming community it is, to big business oil-driven development of her town's beautiful bluffs, to the protection of Carpinteria's rural and urban boundary line. An original member of the Carpinteria Valley Association, the longtime Trust for Public Land collaborator is, at an age when most folks have downshifted toward retirement, as passionate as ever about protecting her town from new threats. When asked why, Benson doesn't hesitate: "Because this area is just so beautiful-look at it!"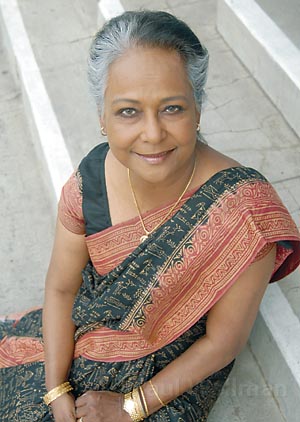 Deepa Willingham
Girls' Guardian Angel
Born in India, Deepa Willingham's parents fostered in her a keen sense of the importance of education. That mentality is what eventually brought her to Santa Barbara for graduate school, where she's been ever since. Deepa had a successful career as an administrator at Cottage Hospital, and after retiring in 1987, wanted to get more involved in philanthropic endeavors. "I always wanted to give the gift of education back to the community. There are girls in so many countries who don't get an education," she said. The girls in the town of Piyali, India, for example, were no exception, and as a Rotarian, Deepa decided to put the well-intentioned dialogue the group had about educating the underprivileged into action.
In 2003, she established a nonprofit corporation called Promise of Assurance to Children Everywhere (PACE) to meet the educational needs of girls in impoverished areas of India and elsewhere. PACE started with 25 students at its pilot learning center in Piyali, which now has 106 girls enrolled and another 200 waiting to get in after the facility is expanded. Much of the administrative cost of the school is shouldered by Deepa and other partners, but each student is sponsored-at a cost of $180 per year to cover the expense of books, meals, lodging, and teacher salary-by someone in the U.S. Deepa will be in India during the holidays this year working at the school during its expansion. For more information about PACE, visit paceuniversal.org.
Karen and Michael Feeney
Environmental Activists
Karen and Michael Feeney are professional environmentalists. From meeting in the late 1970s activist haven of Isla Vista to exchanging Earth-minded wedding vows before simultaneously charting independent career paths devoted to making the world a greener place, the Feeneys are an alternative power couple.
Aside from rearing their children, whom Karen calls "our two little units that are going to do good things in this world," the Feeneys have resumes that make up the fabric of Santa Barbara County's environmental landscape. Karen has been a workforce housing-minded land-use planner with S.B. County; spent 20-plus years as the Community Environmental Council's community programs director; kick-started programs like the Community Hazardous Waste Collection Center at UCSB, the Watershed Resource Center at Hendry's Beach, and the Integrated Pest Management practices of local homeowners, schools, and government agencies; and now is the green resources manger for Allen Associates, arguably the most prominent green builder on the South Coast.
As for Michael-after being disillusioned by the "gamesmanship" of politics during his work with the Goleta Water Wars of the late 1970s, the county supervisor campaigns of Bill Wallace and Tom Rogers, and the authoring of 1987's State Proposition 70 (California Parks and Wildlife Bond Initiative)-the self-described "daily optimist and long-term pessimist" also served as the executive director of the Citizens Planning Association and sat on the board of directors at the CEC before taking his current position at the helm of the Land Trust for Santa Barbara County in 1998.
Michael sums up his and his wife's work with a bit of wisdom that he got from his mother: "It's pretty fundamental, really; you just don't leave messes for other people to clean up."
Andrew Butcher
Coach and Fundraiser
Saturday morning at the Santa Barbara High School Flea Market is, hands down, the friendliest, most relaxed shopping experience ever. All kinds of wonderful things are on display in orderly, open arrangements that encourage browsing, bargaining, and socializing, and the customers are as diverse as the merchandise. Disabled vets roll casually among happy Eastside families, and the elderly make out just as well as the kids, who are delighted with balloon animals and fluorescent yo-yos.
The main man responsible for the flea market, Andrew Butcher, has kept it going now for 10 years, and has been coaching the Santa Barbara High girls' basketball team for more than 20. After the city budget for high school sports was cut, coaches all over town had to become fundraisers, and the flea market was Butcher's way to create a steady opportunity for his teams to raise money. The other coaches at S.B. High praise him for his generosity-he shares the duties of running the market with the wrestling and softball teams. And the sellers all say the same the same thing: "Coach Butcher is the greatest."
Modest about his accomplishments, Butcher prides himself on the draw his market has become for people using public transportation, saying, "My wife and son take the bus here when they come to meet me, and it is always full of people headed for the market. Sometimes I see a T-shirt on someone walking down Milpas Street that says, 'Santa Barbara High Basketball' and I think, 'Yeah, that's from our booth.'"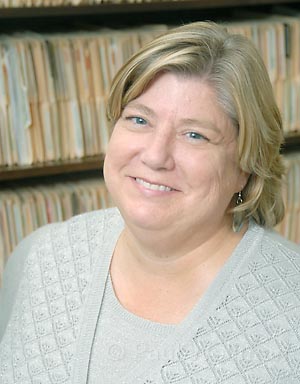 Colette Hadley
Scholarly Endeavors
For Colette Hadley, who assumed the executive directorship of the Santa Barbara Scholarship Foundation early this year, it's about people, not numbers. Not the $5 million in scholarships the foundation handed out just this year and not the mass of 13,000 college hopefuls the foundation has helped usher into post-high school education since its founding in 1962. For Hadley, the students who have passed through the offices of the scholarship foundation-the largest community-based organization of its kind in the nation-truly are individuals to Hadley. And, as a result, she's developed an encyclopedic knowledge of anybody the foundation has helped, how it happened, and where they eventually ended up.
"There might be 2,000 applicants and she'll still remember each student-this student going to this college, this student going to that college," said Ken Saxon, a former president of the foundation's board and just one of the several community members who suggested The Independent honor Hadley's service. Hadley modestly deflects praise. "If we make them all individuals, then you remember them, individually," Hadley said. "They're really great human beings. Sometimes people look at kids as a group and not as individuals, distracted by what they're wearing, and stereotype them." Hadley noted that she counts as personal triumphs each time she helps someone be the first in their family to attend college. "I enjoy seeing the results of that kind of interaction happen right in front of me," she said.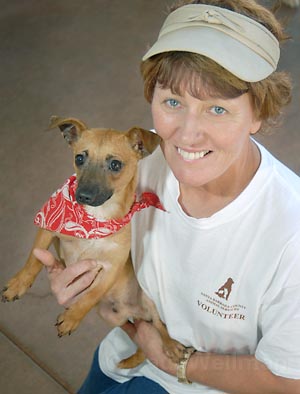 Christine Varga
Animal Advocate
Life on the streets is tough for creatures of the four-legged variety, and it's not much better when and if they find themselves in a shelter. But with people like Christine Varga on their side, the future looks brighter for some of Santa Barbara's homeless furry friends. "I've loved animals since I was a kid and never grew out of it," said Varga, a volunteer with the Santa Maria Animal Shelter since 1997.
Born and raised in Detroit, Michigan, Varga moved to Santa Maria in 1981 when she took a job with Lockheed Martin at Vandenberg Air Force Base. And since retiring last January, Varga has devoted seven days a week to helping shelter animals. That work consists of guiding prospective owners through the adoption process, spending Sundays at PetSmart's weekly adoption events, and working with groups to find homes for pure breeds.
Varga practices what she preaches, sharing her home with three dogs-a Border Collie mix, a Sheltie Pomeranian mix, and a Boxer Chow-Chow mix-all of whom she adopted. "I wish more people would consider looking at shelters rather than buying from a pet store." Her volunteer work is all worth it, she said, when she sees the dogs and their new owners happy. "They've had a hard life, and when they find someone who wants to care for them, they are so grateful," Varga said. As for the humans, Varga continued, "It's very rewarding when people come back and say [their adopted pet] is the best dog they've ever had."
Harwood 'Bendy' White
The Commissioner
When Bendy White was first appointed to the County Planning Commission in 1973, he held the distinction of being the youngest commissioner in the state. He was 26 years old, and the world, he joked, was still flat. In the 30 years since, the world has grown rounder and White has put three decades of intensely concentrated public service under his belt. On the County Planning Commission, White managed to prevent the Carpinteria Slough from becoming a yacht harbor resort. He also put a squiggle on a planning map that 25 years later has become the new Ortega Hill bike path.
As chair of the city's Water Commission during the drought in the late '80s, White helped pass a pricing system designed to encourage conservation and punish waste. Now entering his 12th year on the City Planning Commission, White-animated by a sweetly sardonic wit and keen intelligence-was dubbed "Dr. No" for his slow-growth stance. Although White has found himself on the losing end of big projects like La Entrada, Veronica Meadows, or the Yanonali Condos, he's far more influential than his voting record might indicate. "When you have someone as thoughtful and articulate, he really makes you sweat your decisions," said former commissioner Bill Mahan, who often differed with White.
As City Hall ramps up to revamp its General Plan, White intends to push for changes that discourage the development of large luxury condos and that encourage the development of smaller, more affordable projects. "Our zoning ordinance is like a 1957 Chevy," White commented. "It's very beautiful, but terribly outdated. It's time to bring it into the new century."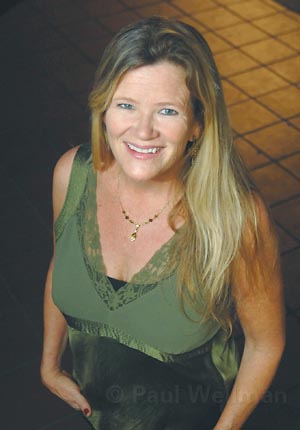 Brooke Gill
Just Your Average Lifesaver
The summertime dinner rush at Goleta's Beachside Bar-Cafe is always hectic for longtime waitress Brooke Gill, but the night of August 1 beats them all. That's when the Goleta native found a woman slouched in her chair, not breathing. Having just taken a CPR class, required for her other job at the Waldorf Kids Club, Gill instinctively jumped into action, laying the woman on the floor and performing chest compressions and mouth-to-mouth resuscitation. After the paramedics took the woman to the hospital, they returned to tell Gill one thing: You saved that woman's life.
Turns out that Gill's impromptu patient Jeri Vickry had a ventricular fibrillation, which her husband William described as a "95 percent death sentence." Without Gill's help, Jeri would be gone today. Instead, "she's sailing along," said William, who added that he and his wife still keep in touch with Gill, sending cards back and forth and even a bottle of champagne to toast Jeri's recent birthday. (Jeri and William are in their seventies.) "She's the hero of the year for us," William said. "She's an outstanding person, in all respects. I thank her every day of my life."
For Gill, she was just fulfilling her duty as a caring citizen. "You do your best and that's all you can do," explained Gill. "You never know how you're going to respond, but with a little bit of knowledge, you might help out somebody."
Juan Zaragoza
Opening Musical Doors
His passions are music and community, and for the last few years, Juan Zaragoza has been reaching out to children and teens in the greater Santa Barbara area in hopes that they will also be inspired by the meaning he has found in world music.
Born and raised in Santa Barbara to Mexican immigrant parents, Zaragoza was influenced by his musical grandfather, his grandmother whose home was always open to anyone, and the saying of his mama, "Hace bien y no te fijes en quien," which roughly translates as "Do the good and don't look at whom." At UCSB, Juan was on fire for classical, jazz, and world music, and went on to graduate with a degree in ethnomusicology. He formed the UCSB Mariachi Integral and SONando S.B., and has led both groups during performances at various community and grammar school events, exposing children and adults alike to an ancestral form of music they may not have had the opportunity to know before. In doing so, his hero nominator said, Zaragoza is helping our youth find ways to connect with people peacefully, and they are discovering a different sense of pride in the process. Zaragoza said, "What gives me motivation is to give back to my hometown by opening kids up to the possibilities of other forms of music. They immediately sense a link to their heritage through music, and can reconnect to their roots. I don't think of myself as a hero, but I am humbled by this recognition by the community."