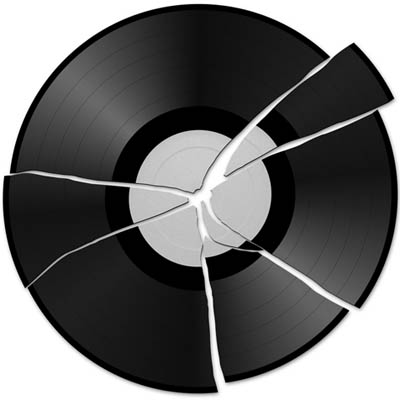 Last week, the fine folks at the Lompoc Record broke a story that saddened my little, music-lovin' heart: Lompoc's Morninglory Music-the sister store to our very own State Street music emporium-is being forced to close up shop. Citing the dawn of the Digital Age as the main reason for shutting their doors, the store's owner, Stan Bernstein, noted that the majority of his current clientele are in their thirties, forties, and fifties-proving that, even locally, the kids just aren't buying tangible records anymore.
The Lompoc Morninglory has been in business for 13 years, changing locations three separate times before settling in at their current residence, 720 North H Street-ironically the site of a now-defunct Wherehouse music store. In an effort to boost sales when downloading started to make its presence known in the music world, Bernstein made a point of offering up mega-discounted prices, including used CDs and DVDs that he retailed for under $5. But critics, businessmen, and savvy Web-surfers all agree that the draw of the album format has all but disappeared. Teens and young adults-who have long been recognized as the recording industry's target audience-are more interested in ripping singles and individual tunes than full albums. And programs like iTunes and Rhapsody allow casual fans and music aficionados to do so with ease.
And while Morninglory's closing marks an end of an era for Lompoc's old-school music lovers-customers will be forced to travel to S.B. or visit their local WalMart to get their CD fix-Bernstein doubts our beloved State Street store will be closing anytime soon. Citing tourism, as well as a healthy stream of college student clientele, the store owner feels that downtown Santa Barbara is a much easier market to conquer for an independent record store.