Food & Drink
New Year's Resolutions from a Self-Proclaimed Wine Geek
How to Drink Great in 2008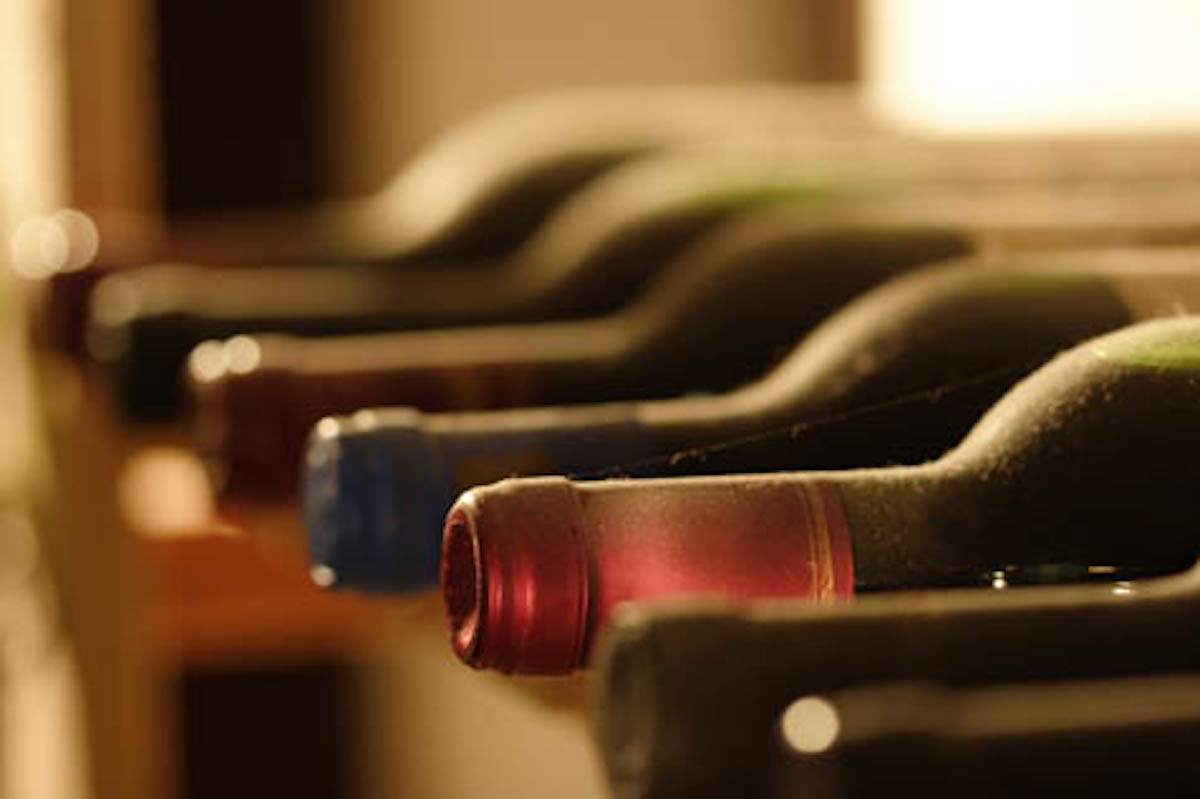 It's that time of year again when many of us reassess the previous year and make crucial decisions about our lives moving forward into the future. Some of us are dreamers and still create New Year's resolutions, despite knowing that we may not meet half or even any of them. Yet, there's something intrinsically hopeful about setting down one's expectations, hopes, dreams, and goals for the coming year.
I actually have several resolution lists, optimist that I am. I have one for personal goals, one for career goals, and even one to address my obsession with wine. So here, without further ado, is my list of five wine-related resolutions for the new year. I've addressed them to myself, but if they work for you, feel free to steal them.
1) Don't be a slave to numbers: Why do you naturally gravitate toward a wine on the store shelf just because the shelf tag says "96 Points" and then names a well-known critic? First of all, the numbers are subjective. One man's (or woman's) 96 is another's 72. Which brings me to my next point: What's the difference between a 90 and a 96? Better aromatics? Better flavor? Longer finish? Better texture? Is there really that much of a discernible difference in virtues when wines start receiving more than 90 points? And conversely, should I conclude that an 82-point wine is somehow bad? Even before ever tasting it? What if my idea of a great wine is one that is elegant, finessed, restrained, and balanced, while a critic may like something very fruit-forward, extracted, and even slightly sweet? And what if that same critic gives a wine that I potentially might love a mere 80 or 82 points just because we have different ideas about what is great? Anyway, I don't know how successful I'm going to be at this, but I'm going to try not to be such a slave to numbers.
2) Dare to drink cheap wine: Face it, you've got a pretty nice cellar, and most of those wines would be considered premium or ultra-premium. But you can't afford to open an expensive bottle of wine every time you simply want to sit down, watch The Amazing Race, and have a piece of pizza. Remember when you used to buy cheap wines at Safeway, in those lean, post-college years? Some of those were pretty good, especially when you were just looking for a glass of wine to have with a simple bowl of soup or while relaxing at home. So, drive down to Costco or Trader Joe's, get out of the car, and go buy some cheap wine!
---
Sign up for Indy Today to receive fresh news from Independent.com, in your inbox, every morning.
---
3) Stop shopping on the Internet so much: Considering that we live in a relatively small-ish community, Santa Barbara County has some amazing wine retailers and tasting rooms. If you're in the mood for a good pinot or a rare burgundy, don't just jump on the Internet. Support the hometown folks who have good stores. Get out there and meet like minds with like passions who share a respect and love for wine. Wouldn't you rather meet them, face to face, and have that old-school experience?
4) It's all about the love, baby: Keep sharing your best bottles with friends. A good wine consumed by oneself is still good, but among friends, it becomes great. Have more dinner parties with better bottles each year. Have thematic parties: Bordeaux parties, Rh'ne parties, syrah parties, etc., etc., and surround yourself with great wines and great people. Don't save the good bottles for a special occasion-when you're with good friends, that's instantly a special occasion.
5) Know thyself and thy intake: You're 42 now, and you've got a bit of wisdom stored up and a pretty good read on how much wine your body can tolerate. So, recognize your limits, never drive a car if you're even mildly buzzed-it's not worth risking your life or the life of others-and don't mix your drinks. If you're having cocktails, stick with cocktails. If you're having wine, stick with wine. If you're having beer, stick with beer. Because if you mix all three at a party, chances are you'll feel terrible the next day. As always, moderation is key.
---
Support the Santa Barbara Independent through a long-term or a single contribution.
---