Arts & Entertainment
Talking with Jack Johnson
UCSB Grad and Global Superstar Releases Fifth Album Sleep Through the Static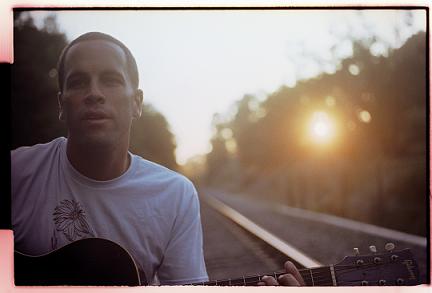 Today, February 5, UCSB grad and global songwriting superstar Jack Johnson releases his fifth album, Sleep Through the Static.
Last week, the surfer-turned-singer spoke at length with The Indy's senior editor Matt Kettmann, whose feature on Jack comes out in the printed Independent – and simultaneously online at Independent.com – this Thursday, February 7. That to-be-released article is based on the following interview, which was conducted over the phone with Jack while he was at his home on the North Shore of Hawaii.
You recorded your new album in a solar-powered studio without using Pro Tools. How was that?
It was definitely different. The main difference is that it feels nice to use the solar-powered studio, but there's no difference when you're inside.
But for the analog tape machine, it was like going back to my first record, when I didn't know what was going on, and was just going along for the ride. I didn't know anything as far as production goes. Since then, I've done a few records with Pro Tools, and there are lots of positives about that as well. But doing it on an analog tape, there are certain limitations that were nice. With Pro Tools, you can kind of splice things up really easy, and it's easy to keep going over it as many times as you want. You can even look at the screen and see if your beats are matching up.
With analog, it's nice. You just listen to the recording. If it sounds good, you move on. You use your ears a little more with analog, and it makes warmer sounds.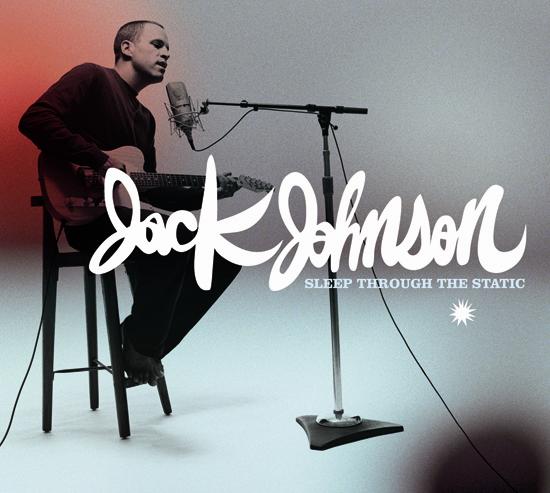 The analog process seems a lot more organic.
Yea, it reminded me a lot more of doing a four-track recording, on old cassette tapes. There was no computer screen to look at, no fancy tools to polish. You just push record and play music. You have to live with little mistakes too. Sometimes in the moment, you fix little things on Pro Tools. And afterward, you don't realize if you've made it sterile. With a tape machine, you can't fix too much, and sometimes pushing and pulling and pinching sounds nice.
Are people liking it?
I don't know:.All my friends have to at least lie and say they like it. [Laughs.] But yea, people seem to like it.
I'd heard Rolling Stone gave it a so-so review. Are you worried about critics? Do they bother you?
Nah, I mean, I try to record music so the girls can dance, not so the guys can write, you know what I mean? Of course, it's great to get a good review, but I've learned it just depends. What you learn real fast is that one magazine gives it a great review and another gives it a bad review. It's just someone's opinion. At first, yea, the first couple bad reviews definitely tripped me up, like with the first record. As I've gone along, I just realized they're kind of bound to come. In my case, you can't avoid them. And what I mean to say is that it's not new territory. I've had bad reviews on past records, so it's not like, "Uh-oh, this is something different."
You seem to be sticking musically with a formula that works for you. Do you ever plan to embark on weird side projects or do something crazy?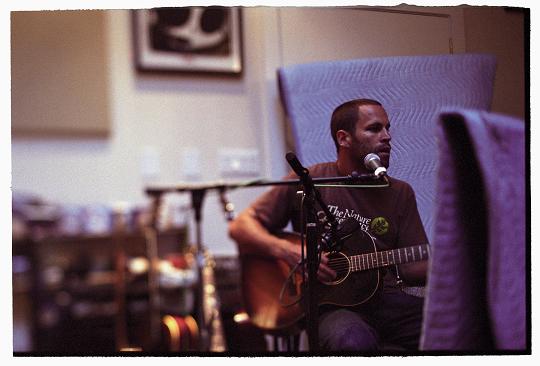 Not really. I just like it. It's the kind of music I like making. It's not like when people aren't watching I do something different. This is just what's natural to me. We kinda get in there, and try different things that feel comfortable.
That thing where modern music industry people feel like they have to reinvent themselves every record, I think that can be dangerous. Then they're playing for the critics. They're not making music to make people move, they're just trying to move the critics. Don't get me wrong. I like Radiohead, how they come up with new things for each album, but that's a whole different thing.
You're considered a mellow, fun-loving guy. But if people really listen to your music, there's some pretty depressing stuff in there.
It's like anybody going through life. Life isn't sunny all the time. This whole album is dedicated to Danny Riley. When you open it up, it says, "In Loving Memory of Danny Riley."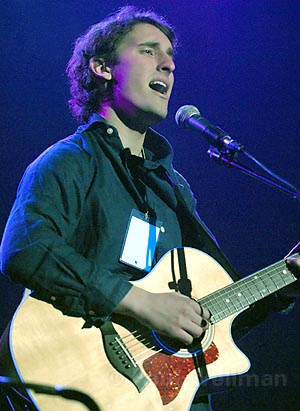 He was your wife's cousin, right?
Yea, Kim's cousin, but he was like a brother to me. I sent him his first guitar chords when he was 13 years old or so. He passed on a few month back. He was in his second year at UCSB. So what I was going through was losing a close friend during the process of making this record. A lot of the songs reflect that, a lot of the songs were written for him and for his family. Like anybody who's had to go through losing someone who's really dear to them, it's a hard process.
What are your thoughts on the downloading of music? Some musicians say it's stealing and hate it, but it seems to have helped you in some ways.
It's hard. It's one of those things where I don't want to go out and say, "It's all positive." Because I've talked to a lot of people who work for or own independent music stores, and it's put a lot of those out of business, and indie music stores used to be the most fun places to hang out. There's that side – it's not all dandy.
But in my own personal world, I started sharing my music right around the time people got hip to it. It's funny because when I was doing it, it was tapes, cassettes. Then CDs came around, and you didn't lose quality when you made a copy. (Well, they are digital, so you're already losing quality.)
Anyways, all of the sudden when we were going out and playing shows, but we had no CDs in stores when we opened for Ben Harper. They were for sale in a bikini shop in Haleiwa, for sale at Just Play Music in Santa Barbara, and for sale at Lou's Records in San Diego. So when people said, "I downloaded your record off the Internet," it didn't bother me. I was excited that people had a way to get it, so when they'd come to my live shows, people would know the songs, they'd sign along. So in my own world, it was definitely a benefit for people to get my songs.
It kinda helped start the whole thing off. And I really always thought if someone showed a friend, other people would buy it. It's hard to fight something like that. It just seems outside of control. If the technology is there, it seems like the industry really has to work with it. But I understand people who get really angry. It changed the industry so much, and hurt a lot of artists.
Also, the live music thing was really cool. All of the sudden, people could download live shows really easily. We'd do covers of songs or do different versions of songs, and people could download all these variations.
Meanwhile, your label Brushfire Records is going strong. How much do you play a role in managing that? Do you pick the bands?
Yea, they're all friends so far. Everyone who's on the label is someone we had a personal relationship with before to some extent. Well, Matt Costa, we'd heard his music, then we had the chance to hang out with each other. But all before we planned to sign him, we thought he'd be great on tour. And out on the road we started talking:
That's the whole reason for myself and my friend Emmett [Malloy] starting a label, to create a community of musicians, to have the feeling of some kind of creative community that seemed to be lacking, at least for me. Everything was major labels, and sometimes artists didn't like the other people on the label. I didn't get the sense of that old school way of saying, "I'm on this label and I'm proud of it." So we started something with some connection between the bands – not even the way the music sounded, but just organic music. But maybe we'll put out a techno record in the future, who knows?
Like with Zach [Gill, keyboardist for Jack, singer for ALO], I knew him a long time ago, and we'd done live shows together. His band was about to sign with us, but I told him to make sure he kept looking around. Don't feel that you any commitment to us. Make sure you get the best thing for you. That's a big part of it.
In a lot of ways, I don't have to deal with the day-to-day stuff [of Brushfire]. I feel like some of best things I can do is get people out in front of a crowd of music fans. Plus, we've got a good label – all the people working are music fans.
I heard you signed Mason Jennings. Is that true?
Yea, it's finished now. It was pending for awhile. In the same way, I told him to shop around, to make sure we're the best thing for you. He's in the studio now, and touring with me this summer, but not on the West Coast.
You're still doing your part for the environment too. The Kokua fest has really grown and you recorded in a solar-powered studio. What other proactive measures are you taking? Are you driving veggie buses?
Yea, all the buses are on biodiesel. We're doing this new community – I don't know what you'd call it. It's connected to our website and called "All At Once," which is a song on the album. At every show on this tour, we'll have a collection of booths called The Village Green. The idea is really from Zach Gill's wife and my wife, they're really working on it. They're reaching out to nonprofits in every town, and we're having them at our shows. So we'll be able to take a little of what we've learned at Kokua and do it elsewhere:.
We'll donate money to all groups, and we have some national groups too, like Surfrider and different national groups in other countries. We'll give all the nonprofits tickets so they can attract the fans and get them to do their part to clean up the environment, or get them to sign memberships before the show.
We're trying to kind of shine the light we have on groups doing a good thing in every town we play at.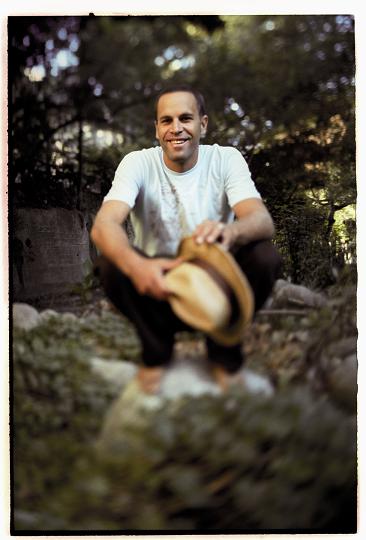 Lot of people think we're already screwed, that it's too late to save us all. Do you still have hope that we can change things?
Yea, I do. You kind of have to once you have kids. When you have kids, you have no hope but to have hope.
I mean, I feel like more and more stuff is becoming second nature to everyone. You hardly have to use the word "environmental" or "green" anymore. It's about just providing people with the tools and motivation now. Everyone is sort of an environmentalist now, everyone is trying to make it a healthier world for everyone.
I read in a book recently by my friend Michael Shellenberger, a book called Break Through – he also wrote The Death of Environmentalism – but he wrote this book saying that if you consider humans to be part of nature, then the word environmental becomes a bad synonym for everything. It's about the interconnectedness of all things, about keeping things in a healthy state so that we can be here. The definition of nature versus the definition of environment is where the disagreement happens.
People seem to think you lead a pretty charmed life. But is there anything that sucks about being Jack Johnson?
I get sick like everybody else. [Laughs.] But no, I go through the same things. As much as this is a really fun job and has all these aspects that come with it that are positive, it's a job like everything else. It becomes overwhelming, and there needs to be a lot of balance that happens so you don't go too far with it all. When you're working toward going out and performing shows, there's a lot of work in planning. I'm not trying to say that my life sucks, but I definitely do get annoyed.
It's funny to see people say how everything is all sunny for Jack, that caricature of me that gets portrayed in the press, how I was born in Hawaii so everything is easy. Hawaii is really nice in a lot of ways, but it also has a bad crystal meth problem, it has lots of homeless people, and there are problems in every state. I just try to jump on-board and help out as much as I can. But I don't live in some perfect bubble.
I read that you've been having bad dreams about fame.
It was probably where I was talking about how my dreams start telling me things before I can realize it. If I take enough time to think about what my dreams are telling me, sometimes they're telling me to pull back the reins. I haven't played a show in a year-and-a-half, and I'm really excited to go do shows right now. But ask in four months, and I'll probably be really excited to stop. That's part of the balance I'm talking about.
Have you ever thought about writing a book? You have some good things to say, and I think your message could get out because people like your stuff.
No, never. The songs seem to be a really good venue for me to get things out. It's funny, when I read my lyrics on paper, I'll think, "Who am I trying to fool?" But then I play them, they make sense. I think a lot of it has to do with the chords and what emotion gets behind them. I don't know if I could do that just by writing.
411
For more info, see JackJohnsonMusic.com.