Business
How to House Goleta
What Kind of Affordable Housing Do We Want in Goleta? What Will the State Accept?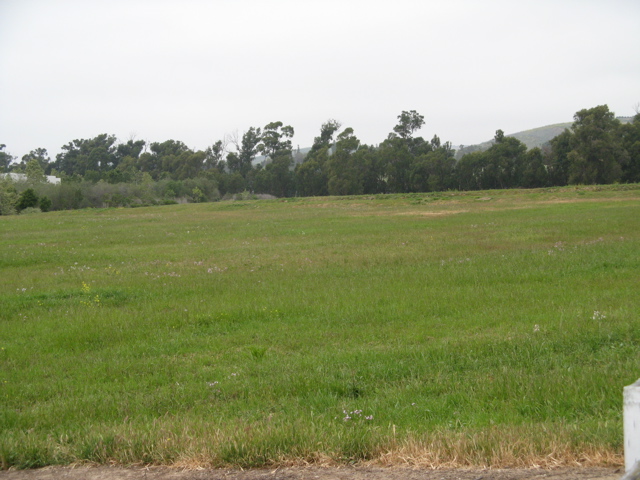 Affordable housing, nearly an oxymoron in southern Santa Barbara County, has been the subject of endless debates and workshops in recent years. Jurisdictions on the South Coast have been striving to come up with ways to achieve housing that people who live and work here can actually have enough money to buy. On top of that, the state demands that each city and county make way for specific numbers of residential units and then establishes affordability categories for each jurisdiction.
To play by the state's rules, cities and counties are expected to prepare a plan called a "Housing Element." This must be renewed every five years and be certified by the state's Housing and Community Development (HCD) department. Three times the City of Goleta has sent its Housing Element to HCD for certification and each time the state has responded with questions about the plan's constraints and lack of incentives to produce affordable housing.
Last Tuesday night, the Goleta City Council tried to determine what was needed to successfully amend the city's housing element and get it approved. "Goletans do not want to grow Goleta into a bigger community," said Councilmember Jonny Wallis, "but they do want a more affordable community." Most people agree that the goal of the Housing Element should be to achieve affordable housing for the people who already live and/or work in Goleta while simultaneously maintaining the quality of our neighborhoods and the environment.
Goleta's original Housing Element required that, on most sites, 30 percent of the units in a new development must be affordable for very low to moderate income households. The remaining 70 percent could be at the market rate, which would assure a reasonable profit to the developers.
In addition, five vacant sites along the Hollister Avenue corridor were rezoned from industrial uses to residential at a density of 20 units per acre. These are ideal sites for higher density affordable housing because they are close to worksites, within the Hollister transportation corridor, and nearby commercial shopping areas. Since housing is a more profitable venture than industrial or office space, the rezone increased the value of these sites. In return, the sites were prescribed a larger affordable housing percentage requirement of 55 percent.
But since there is less profit on affordable than market rate housing, Goleta developers claimed that they could not meet their bottom line with this ratio. The state's HCD agreed, and regarded the 55 percent as a constraint to any housing development.
That left the city between a rock and a hard place: the state requires the city to zone for more than 2,300 units, with 55 percent supposed to be affordable, yet at the same time, the state rejected the 55 percent affordability requirement on the rezoned sites. How's that for confusing?
Goleta's Planning Commission a month ago voted to revise Goleta's Housing Element to a uniform affordable housing inclusionary rate of 20 percent throughout the city. This would mean that 80 percent of units in any project would be at market rate, unaffordable to the vast majority of residents and workers in the city.
To meet the state required number of affordable units, about 8,600 additional market rate units would be needed. This would put a demand on city services beyond what would be covered by the property taxes generated, and would also eventually require rezoning more land in Goleta, most likely agricultural parcels such as Bishop Ranch.
Planning Director Steve Chase has seen some success due to the lower percentage, explaining that he's been able to negotiate affordable units in a number of projects throughout the city and attributing his success to being able to work within broad parameters, including the 20 percent inclusionary rate. Chase believes that no projects had come forward for the five rezoned sites because of the 55 percent inclusionary requirement. (He did not mention, however, that the stakeholders for these five sites were likely biding their time to see what the new council would do.)
For these reasons, Chase argued for flexible guidelines to enable him to negotiate favorable affordability numbers with developers. He discussed the merits of early concept review and fast tracking procedures for affordable projects; the option to build affordable units in place or on another site, or to provide equal value through in lieu fees or donation of land; and incentives such as modifications of zoning requirements for height, floor area ratios, lot coverage, parking, and solar power. These policies were approved by council, though concerns were raised about reducing parking requirements.
When it came to the policy governing the rezoned Hollister corridor sites, Councilmember Jean Blois proposed a 30 percent inclusionary requirement. She had voted for the upzoning with the previous council and, while she thought 55 percent was too high, she felt there was good reason for a higher inclusionary rate on these sites.
Blois's motion passed 3-2, with the additional 10 percent of affordable units split between the low income and middle income categories. Both Wallis and Councilmember Eric Onnen voted 'No' – Wallis because she thought that 30 percent was too low and Onnen because he thought it was too high.
Two approaches to achieving affordable housing were apparent during this debate on Tuesday night. One would give very wide discretion to city staff when working with developers. The other, while still allowing much flexibility, would have more certainty about standards and numbers of affordable units. A General Plan needs to ensure some predictability and not depend on who is in office or on staff when a project comes forward. Developers, planning staff, and the public benefit from clear expectations from the start.
These issues will be coming back to the council in a couple of months. There is still time to let the City Council know your ideas on the future of housing in Goleta.
Calendar
Tuesday, April 15, 7 p.m.: Peak Oil: How Soon? How Serious? A Free Public Lecture by Jeffrey Brown. Corwin Pavilion, UCSB.