Living
Animal Services Seeks Foster Parents for Kittens
Program Readies Otherwise Unwanted Young Cats for Adoption
Santa Barbara County Animal Services is in dire need of foster parents for stray kittens. Their shelters receive between 1,000-1,500 stray kittens every year, according to community outreach coordinator Stacy Crump. Some kittens come in with nursing mothers, and others do not and are so young that they must be bottle fed until they learn to eat on their own.
Because shelters become crowded during the spring and summer, these kittens cannot be properly cared for unless they go to foster homes. Potential foster parents still have to go through the same process as adoptive parents do, but only keep the kittens until they are eight weeks old, at which time they are neutered and returned to the shelter. The full litter is taken in, which usually includes five or six kittens.
There are 60 to 70 foster parents that work with the three county animal shelters, but they are not all active at the same time. Jan Glick, director of animal services, explains that foster parents have different specialties, as the kittens have different requirements, such as bottle feeding and medical needs.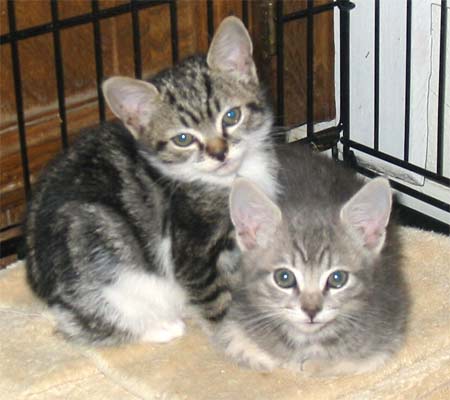 "We encourage the foster parents to only think temporarily so that they are available for future fostering," said Glick. However, Crump said foster parents do frequently end up adopting.
In the worst circumstances, such as medical issues that cannot be treated or bottle fed kittens not having foster parents, euthanasia is performed, Crump explained.
County Animal Services works with organizations such as Catalyst for Cats of Santa Barbara, Resqcats of Santa Barbara, VIVA (Volunteers for Inter-Valley Animals) of Lompoc, ASAP (Animal Shelter Assistance Program) of Santa Barbara, and the Santa Maria and Santa Ynez Valley Humane Societies to help stop the overpopulation of kittens. They encourage people to neuter their pets, trap and take homeless cats to free animal agencies to be neutered before being put back into their environments, and to adopt.
On Saturday, June 21, there will be a Foster Parent Orientation from 2 p.m. until 4 p.m. at the Santa Maria Animal Center at 548 W. Foster Rd in Santa Maria. Donations of wet or dry Nutro Max kitten food or Kitten Milk Replacer are also needed if unable to become a foster parent. For more information, contact the Santa Maria Animal Shelter at (805) 934-6119. If interested in more local foster training in Santa Barbara, contact Animal Shelter Assistance Program (ASAP) at (805) 683-3368.