News
Fairview Gardens Reaches Deadline
Farm Complies with Schedule, Worries About Revenue for Upgrades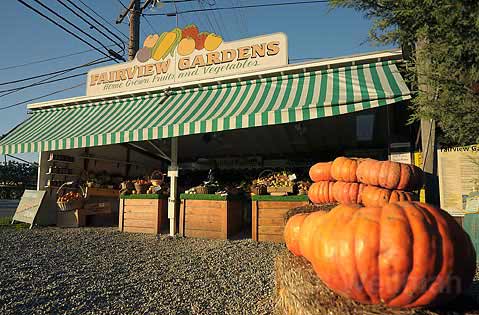 Onsite farm worker housing has long been a part of the operation at Fairview Gardens, but on July 1 of this year, the City of Goleta stepped in to impose a more stringent timeline on building permanent structures in which laborers can live. Many neighbors and other community members objected to the yurts and trailers the workers are living in, and there were also health code violations pertaining to the bathroom's proximity to some of the sleeping quarters. Some of those living closest to where the farmers' yurts are situated on the property were very vocal about their opposition to the density of people living so close to their suburban backyards.
In response to other area residents and community activists extolling the farm's agricultural and educational value, Goleta's City Council gave the struggling nonprofit the benefit of a doubt and allowed them to continue operations as long as the directors would agree to stick to the schedule. In the City Council chambers, Mayor Michael T. Bennett warned them that they will be watched by the city's code enforcement staff.
Currently, Fairview Gardens is reaching the end of its second phase, which involves putting new bathroom and kitchen trailers on the property in order to have sanitation facilities closer to where the workers are living. According to the farm's management, the ridge road is the best place to situate a dwelling, as it's far away from any suburban homes, and it's the most logical place to run a sewer line. Currently, the workers' homes are a bit spread out on the plot, and the improvements that need to be made would require a lot of shuffling around of people's temporary homes. The deadline is August 30, but Tynes Viar, Fairview Gardens' director of sustainability and development, said that they will definitely have the required improvements completed. "We've been blessed with a lot of volunteer work to make it happen," he said. "It's going to happen, but the problem is we have huge balances to pay off."
After Phase II there are other, more expensive ones to come. Phases III and IV, which tackle bringing the farm online with the municipal sewage system and moving all of the portable living areas out of the way of the construction zone respectively, must be completed by July 1 of next year. Viar said that will still involve a lot of work, as they haven't yet been annexed by Goleta West Sanitary District. Phase V will see the construction of permanent structures in which workers may live. The due date for that project is five years from now. "It's about doing it right and doing it once, balanced by raising the money," said Viar. At a cost of about $200,000, Viar said that this will be no easy task.
The farm's administration said that realistically, new buildings could be up to house workers in about three years. Workshops are being held so that more people understand how green and sustainable building practices work. "We want this to be a community process," said Viar, and that they are currently working on a capital campaign that was not yet ready to bring to the public. "The end goal is to build sustainable, alternative energy homes onsite, but that will take two or three years to raise the money for."
"If this place fails as a small organic farm, it's not a good sign for the world," said Viar. "If they put Michael Towbes under the scrutiny we're under, nothing would ever get done in Goleta."