Film & TV
Secrets from The Secret Life of Bees
Chatting with Actor Dakota Fanning and Writer/Director Gina Prince-Bythewood
Director Gina Prince-Bythewood had the difficult task of directing and adapting for the screen one of the most loved and bestselling novels of the past few years, The Secret Life of Bees. The book, written by Sue Monk Kidd, takes place in 1960s South Carolina, where young Lily Owens runs away with her black "stand-in mother" and takes shelter with three eccentric black sisters who teach her about bee-keeping and redemption. The film stars Queen Latifah, Alicia Keys, Sophie Okonedo, Jennifer Hudson, and, in the lead, Dakota Fanning, who makes a seamless transition into adult roles with a heartbreaking performance. I recently sat down with director/writer Prince-Bythewood and Fanning for a chat about the film.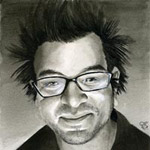 What was it about the novel that you identified with?
Gina Prince-Bythewood: It was the line in the book where the main character, Lily, says, "I'm unlovable." That just wrecked me. I identified with what she was going through as a character. I felt like I had to tell it because of that and also because of the Boatwright sisters. I had never seen or read black women from the '60s represented like that. They kind of destroyed every stereotype that you've ever seen. I felt like it would be such a gift to bring these women to life.
Dakota, had you read the novel?
Dakota Fanning: My grandmother had read it, and she wanted me to read it. It was probably three-and-a-half or four years ago, but, of course, I wasn't old enough to play Lily at that time. So I was kind of waiting to get older and, fortunately, they were waiting so I could play it.
GPB: She was also one of the reasons I wanted to do it. I didn't think there was a young actor out there who could handle this role.
Was Sue Monk Kidd involved with the movie?
GPB: Yeah, she and I worked on the script together once I finished my first couple drafts. And she then came to the set for three days. She actually came when we were shooting one of the most emotional scenes in the movie. It was great, obviously, to have her there and to have support. It was a little scary at times because, you know, it's the author; it came from her. A couple times I'd be wondering as we're shooting if she's thinking, "That's not how I thought that was going to go," but she was just really supportive. She didn't want to see the film, though, until it was completely finished. She saw it three weeks ago and loved it. Big relief.
Was it just a coincidence you cast three singers in the movie: Jennifer Hudson, Queen Latifah, and Alicia Keys?
GPB: It was not intentional. Now that I step back, it does seem that way, but I went after Latifah as an actor and Jennifer as an actor. Alicia came after us-she really wanted to be in this film, but her album had just come out and we didn't know how we could make it work given her schedule. I remember going home right after the meeting I had with her and there was a Vibe magazine on the table. I opened it up to an ad for "Reading Is Fundamental" and Alicia was in the ad holding The Secret Life of Bees book. So I said at that point, "This is too big of a coincidence-she's got to be in this." And she, being the most inexperienced actor, probably worked the hardest. She just had a lot to prove and she was just so incredibly focused.
What was it like to be one of the most experienced actors on the set at 14 years of age?
DF: I didn't really feel more experienced than them at all. I got to work with people who I admired so much and I got to learn a lot from them as well. I had a very poignant relationship with each of the characters and shared very intense scenes with them. We all learned from one another.
You have your first on-screen kiss in this movie.
DF: [Actor] Tristan Wilds is the nicest person you could ever imagine, so having my kind of first romantic relationship on-screen with him was great. It was great having to share that with him because he really put me at ease. I think he said he was nervous, but he didn't show it at all, and we had such a great time together. We had a lot of time off the set to talk because we both had to work with the bees, so we went together a lot to do that and I think that helped our relationship and the chemistry.
Was it scary working with all those bees around you?
DF: You know, it surprisingly wasn't. I don't know if it was because I was always totally covered. I got to wear the gloves, whereas Latifah and Tristan didn't get to wear the gloves. [Giggles.] So they always complained to me about that. I had it easier. I was always protected, but it was a little hard to separate yourself from the bee suit because when they're landing on you, you can get stung. I just tried to relax and learn about them.
4•1•1
The Secret Life of Bees opens this weekend in Santa Barbara theaters.