Living
Westmont Okayed for Expansion – Once Again
Court of Appeal Denies Plea by Objecting Montecito Residents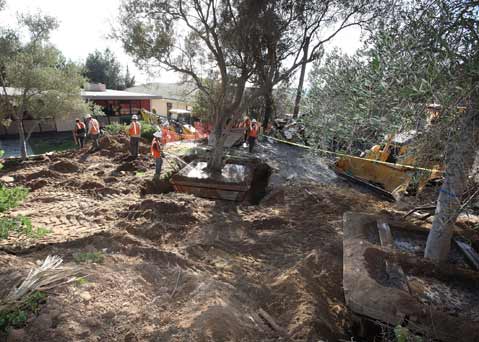 A year after a Santa Barbara Superior Court judge rejected a lawsuit from the Concerned Citizens Over Westmont Expansion group, the California Court of Appeal on December 3 denied an appeal by the same group of that decision, which means Westmont College can proceed with plans that will drastically change the landscape of the campus.
The Westmont Master Plan, already with its first phase underway, will add roughly 345,000 square feet to campus. Opponents were arguing that Westmont had "slapdash analysis" in its final subsequent environmental impact report, and that the FSEIR (Final Supplemental Environmental Impact Report ) issued in 2006 didn't meet California Environmental Quality Act standards. They argued this in part because-of the approximately 345,000 square foot expansion project-they said only 145,000 of it has been subjected to environmental review over the 44 years Westmont had been talking about updating its Master Plan.
But the three-judge panel disagreed. Writes Justice Kenneth Yegan: "Our conclusion is consistent with the trial court's: 'Westmont had an approved master plan which it was reasonable to interpret as including approved buildings. Therefore, use of that level of development as the baseline was proper.'"
The three-judge panel heard arguments from both sides on October 22 in Santa Barbara. The next day, Westmont ceremoniously broke ground on the Adams Center and Winter Hall, and November 12 pulled permits for the two new buildings. The first phase also calls for two additional new facilities – including a chapel and residence hall – to be built in less than three years, with a five-year break before beginning the second phase of construction.
"Once again, we've received unanimous support for the lengthy, comprehensive and costly planning process we pursued to update our Master Plan," Westmont President Gayle Beebe said in a statement. "We've worked closely with the county and the local community, gathering input that ultimately resulted in a better project for everyone. This decision, like the ones before it, confirms that our project will not adversely affect the neighborhood."
The Montecito Planning Commission approved the Master Plan unanimously, while the Board of Supervisors denied the Concerned Citizens appeal. Concerned Citizens was represented by the law firm Cappello and Noel. "We have no comment until we study the opinion and speak with our client," said attorney Troy Thielemann.
The college began its latest update to the Master Plan began eight years ago, with several public hearings and much environmental review, finally gaining approval in 2006 with 116 conditions of approval.