News
Free to Go : Where?
Inmate Advocates and Santa Barbara County Jail Officials Develop Release Protocol and Support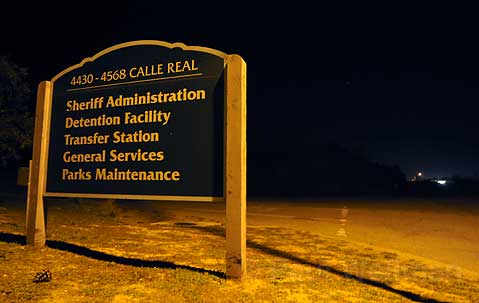 In late November, reports circulated that three women had been released from the County Jail close to midnight one evening. There were no public buses running at that hour, so the women were forced to walk a dark and dangerous Calle Real to find their way back to downtown Santa Barbara. It's a scenario experienced by many inmates, and one that has the attention of the Santa Barbara County Sheriff's Department and the loosely organized Homeless Coalition, a group of nonprofits and individuals that advocate for the homeless and less-fortunate.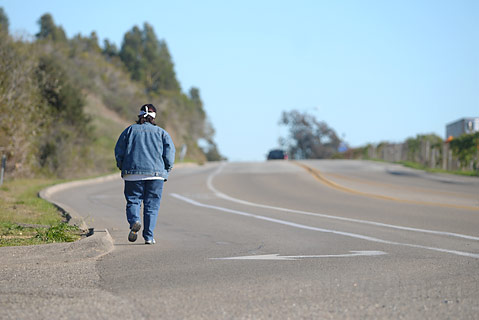 "We're trying to develop a transportation system, perhaps a voucher system for taxi cabs, so that people aren't left walking down the street in middle of night," said Gary Linker, executive director of New Beginnings Counseling Center. Linker and John Buttny of the 10-Year Plan to End Chronic Homelessness have been meeting with the Sheriff's Department to find a solution to the late-night releases. It's actually an issue the Homeless Coalition has brought up in the past.
During the morning and afternoon hours, inmates are taken to court hearings. A judge will order someone to be released, but by the time he is bused back to the jail, paperwork completed, and personal belongings returned, the day is drawing to a close. The inmate must be turned loose before the clock strikes midnight.
"Legally, we cannot hold them," said Jim Peterson, the chief deputy in charge of custody operations. "This is a big issue in the community; we are trying to do everything safely and at the same time legally. We're open to any solution."
Peterson said inmates, especially females, are told they may stay in the jail lobby overnight, to wait for the morning when they can catch a bus. Deputies will also make phone calls to find friends to come pick up the freshly released.
In the case of the three women who set off this latest round of community concern, Peterson said the women told the clerk they had secured transportation, that someone was coming to give them a ride. "They wanted to be released," he said, "then they alleged we threw them on the streets."
Both Linker and Buttny acknowledge the population they are trying to help presents complex challenges. They are anxious to get away from the jail, so sleeping in the lobby is not appealing. And some of them need a drink or a fix – badly. Some are mentally ill. Most are homeless.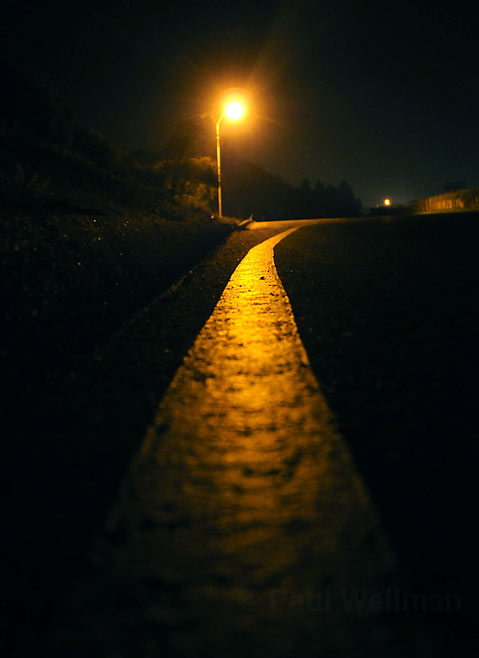 Moonlight releases are emerging as only a small part of a larger problem: How can inmates receive counseling and guidance so that they go from the criminal justice system to a support system? New Beginnings provides a partial answer with its "Jail Prevention Program." Counselors conduct seminars in the jail, working with inmates to identify the factors that got them in trouble in the first place. Then they develop an action plan to prevent them from returning. Currently, New Beginnings only has funding for males, but wants to expand the program to females and Spanish speakers.
"The biggest factor is alcohol and drugs," said Linker. "Either they committed crimes to get drugs, or they were under the influence when they committed crimes."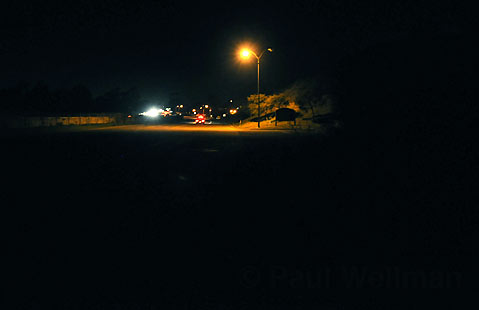 The federally initiated 10-Year Plan to End Chronic Homelessness is meant to be comprehensive, and, as Buttny points out, a large percentage of the jailed inmates are homeless or have trouble finding affordable housing on their obviously limited incomes. A stable housing situation helps the person maintain employment, adhere to sobriety programs, and connect to mental health services.
Buttny commends Sheriff's Department officials for recognizing the need for pre-release services, and for their offer of office space in the County Jail complex for a social worker. Ultimately, lifting people out of a self-destructive lifestyle will be cost-effective.
"The recidivism is so expensive," said Buttny. "People continually cycling through, going 'round and 'round, is crazy."