Living
Memorial Recognizes Dead Teen Soldiers
Mock Graves Represent American Youths Killed in Iraq and Afghanistan
A memorial was held for the U.S. teenage soldiers who have been killed in Iraq and Afghanistan on Friday, January 16, beside Stearns Wharf. A total of 309 mock graves represented the fallen youths, and passersby were asked to participate by attaching the soldiers' names to the tombstones.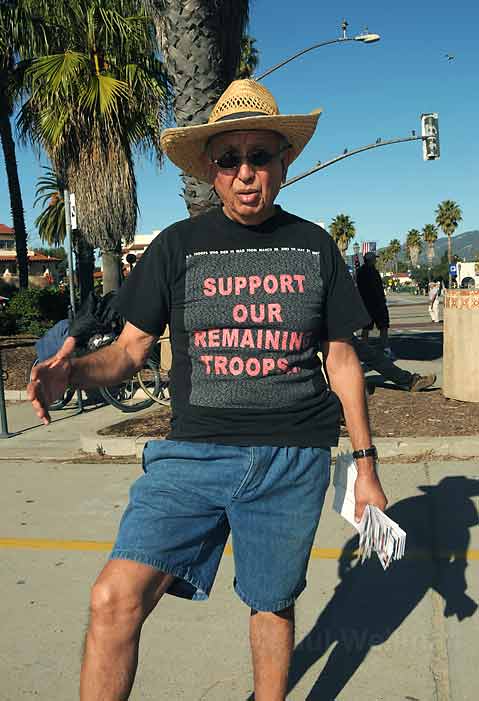 "This is a terrible cost of war. All of these 309 could be potential leaders for our country," said event coordinator Gilberto Robeldo, who said this event is a mini-project of Veterans for Peace, and added that they are in conjuncture with the War Moratorium group, formerly known as the Iraq Moratorium.
Each soldier was represented by a strip of paper with his or her picture on it and identified them by name, hometown, and age. It also described the date, location, and how they were killed. Robeldo said that his group is trying to bring recognition to the fact that our youth are dying, and that they always get tremendous interest.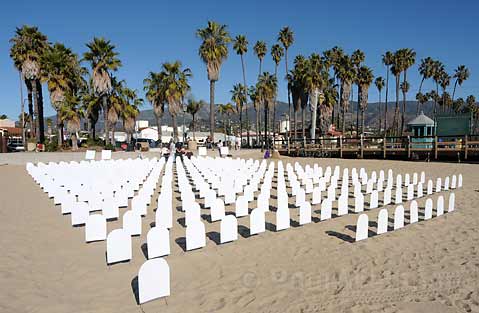 The teen memorial is held from 10 a.m.-3 p.m. on the third Friday of every month, and from now on will be at Santa Barbara City College, on the West Campus lawn across from the Luria Library. Robeldo said he started this memorial in August 2008, when there were about 270 teen casualties. He updates the names once a month. He added the names of five dead soldiers for January.