News
New Life for Naples Opposition?
Supervisors Make Key Closed-Session Decision
Despite approving a plan late last year to put dozens of large-scale luxury homes along the eastern edge of the Gaviota Coast, the new incarnation of the Santa Barbara County Board of Supervisors voted in closed session this week to revisit the Memorandum of Understanding (MOU) between the county and hopeful Naples developer Matt Osgood. Such a reconsideration of the matter could potentially derail the project.
Music to the ears of activists and environmentalists, the 3-2 vote was anything but for Osgood. Clearly irked and somewhat caught off guard by the outcome, Osgood explained in the wake of the vote, "Obviously I am less than thrilled on this one : I just think it is a poor way to conduct business. I am not exactly sure what it means, but it is, at best, something that is potentially shameful."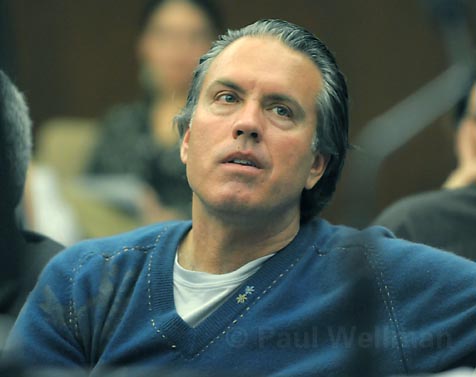 Back in early October, despite numerous cries of objection from the public and the various legal forces fighting against Osgood's development dream for Naples, the supervisors – with Brooks Firestone in the 3rd District seat – decided to amend the longstanding MOU between Osgood and the county in such a way that the inland portions of the plan would be allowed to move forward even if the coastal portions were to get hung up while running the approval gauntlet at the California Coastal Commission. While Osgood's camp maintained that the splitting of the project into two parts was in the cards all along, those opposed the development considered this twist a major and potentially illegal blow to their efforts.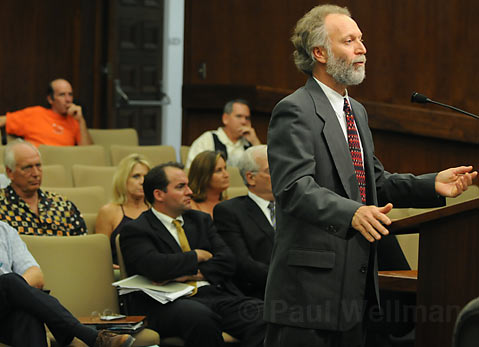 To that end, both attorney Marc Chytilo representing the Naples Coalition and the Environmental Defense Center (EDC) on behalf of the Surfrider Foundation cried foul and accused the supes of violating the Brown Act. It was fear of this potential lawsuit that prompted the current board – with new 3rd District Supervisor Doreen Farr, an outspoken critic of the current Naples vision during her candidacy, now in place – to revisit the debate in closed session and, ultimately, decide to bring it back to the board for a more public dissection during the latter half of February.
Upset and hinting that Tuesday's development could be a harbinger of a breakdown in what he characterized as historically "courteous" dealings with the county, Osgood cryptically predicted that "there is going to be a very interesting day coming up here before long." In that regard, it should be noted that the MOU, when originally conceived several years ago, provided an end to years of legal bickering and potentially multimillion dollar lawsuits against the county by Osgood and prior owners of the Naples property.
For their part, both the EDC and Chytilo were enthusiastic about the vote. "It certainly vindicates some of the concerns we had last November about the entire approval process," explained Chytilo, who then added, "I think it is the chickens coming home to roost for the haste and bad decisions the county and the applicant made last fall."