Columns
Isla Vista's 25 Things
College Community Embraces Facebook Meme
If you've been on Facebook lately – let's be honest, you have – you know the "25 Random Things" note that's been going around. Even though Isla Vista doesn't have a Facebook – or, technically, the ability to type, but why focus on technicalities? – it would love to share 25 absolutely indiscriminate facts with you, so I'm giving it the chance right here. Now, without further ado :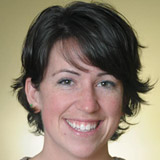 Isla Vista's Notes
25 Random Things
Thursday, February 12, 2009, at 8:11 a.m.
Rules: Once you've been tagged, you are supposed to write a note with 25 random things, facts, habits, or goals about you. At the end, choose 25 people to be tagged. You have to tag the person who tagged you. If I tagged you, it's because I want to know more about you, or I want you to know more about me, or I want to annoy you and tag you in a random note!
(Okay, you guys, I don't normally do this type of thing, but I'm really bored and stuck inside because it's raining. Rain sucks.)
One: At his concert this past summer, Jack Johnson said he wrote all the songs from Brushfire Fairytales in Isla Vista. And I'm pretty sure the tree on the cover of In Between Dreams is the tree at Dog Shit (er : excuse me : Sea Lookout) Park.
Two: Contrary to popular belief, I'm actually not a perfect square mile. Depending on who you believe, I'm either 0.6 square miles (as bordered by El Colegio, Camino Majorca, Ocean Road, and that little thing called the Pacific Ocean) or 2.2 square miles. According to the census data, I include UCSB's campus and Storke Ranch, too, but I really doubt that Chancellor Yang would love admitting to that.
Three: About eight years ago, I saw the most horrific act of random violence. I'm still scarred by it today, and I don't really like to talk about it.
Four: Santa Barbara won't claim me. Goleta won't claim me. I'm an orphan child – and I kind of like it.
Five: The construction on Pardall is really starting to irk me, but that's only because I'm impatient and anxious. I'm going to be so pretty when this beautification business is done. (Yes, I'm full of myself sometimes.)
Six: Actually, frankly, I owe most of said gorgeousness to the people who clean up the beach and walk down Del Playa Drive on Saturday and Sunday mornings with their trash bags and fancy trash picker-uppers.
Seven: I admit it: I really like getting absolutely wasted with my friends sometimes. While you're locked away in your cubicle, complaining about how irresponsible I am and how I'm such a screw up, I'll be out shaking my butt and making dumb college kid mistakes.
Eight: Yes, I burned a bank. Yes, I was the focus of what Governor Ronald Reagan once said was a "state of extreme emergency" and put the National Guard on call for my actions. Yes, it's an important part of who I am, but that's it – only one part. I wish people would stop defining me by something that happened almost 40 years ago.
Nine: My favorite holiday, hands down, is Johnny Appleseed Day. Gotta throw it up for the OG! (Ha. If you don't know I'm joking here, you don't know me. We need to have a drink and talk more often.)
Ten: Sabado Tarde is noticeably wider than most of the other streets. I have no idea why this is.
Eleven: Emerald Video is gone, and even though I only went there like eight times, I'm bummed, especially because it's being replaced by something called "Midnight Muncheez." Seriously.
Twelve: Despite my so-called ungodly behavior, I have a church for just about every major denomination. I could really go for building a Buddhist temple at the end of the loop, too.
Thirteen: Kinkos made its first copy right on Pardall, only blocks away from campus. Don't say I never did anything good for you.
Fourteen: Smiling at a stranger makes my day
Fifteen: I've got the most hippy-lovin' Earth Day celebration you've ever seen. Fitting, though, because rumor has it Earth Day was inspired by the big oil spills in Santa Barbara in 1969.
Sixteen: I'm home to both an elementary school and a senior living center.
Seventeen: People talk a lot about my culture, but I'm pretty sure nobody could put a definition on it.
Eighteen: There's a Free Box in front of the Isla Vista Recreation and Parks District office on the Embarcadero loop. Anybody who wants to can put stuff in there (mostly clothes) and anybody can go digging through it for gems.
Nineteen: Freeb!rds is actually spelled like that, with an exclamation point. You were probably just too drunk to notice.
Twenty: I would really appreciate four-way stop signs at all the intersections on Camino Pescadero and Camino del Sur.
Twenty-one: Future Gaucho moms and dads, fear not: Only like two or three people fall off the cliffs drunkenly searching for lost ping-pong balls every year, I swear.
Twenty-two: My favorite color is green, for everything it has ever represented.
Twenty-three: I change. A lot. What I'm telling you about myself right now probably won't be true next year.
Twenty-four: I don't have STIs out the wazoo and I'm not as sex crazed as you think (or as the songs about me make me out to be).
Twenty-five:I'm pumped to be done with this list because I am BORED of sitting at this computer! The waves are calling my name. I.V. out!