Living
New Pet Emergency Info Sheet
In Case of Emergency, Owners Can Now Tell Authorities How to Care for Their Pets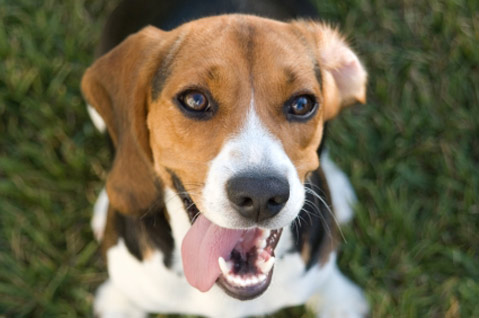 What happens to your pets when you live alone, have a heart attack or stroke, and get rushed to the hospital?
If you're conscious enough to pass along the pertinent information, perhaps the attending paramedics or firefighters might graciously care for your dogs or cats. But if you're unconscious, your pets could be left to fend for themselves as you regain your health in the hospital – and if they aren't properly fed, medicated, or sheltered, your beloved pets might be dead when you come home.
That's the apparently all-too-common scenario that put Hazel Mortensen in a tizzy recently. After hearing from a friend about a Los Angeles area man who had a stroke and returned home to find his dogs dead, the 74-year-old Solvang resident – who's done volunteer work with animals for 40 years – began a campaign to ensure that pets keep getting cared for even when their owners experience emergencies. "I just felt sick," she said when hearing of the man whose dogs died. "I felt that someone needed to do something. You can't save the world, but I'm sure that if enough of us had these on our refrigerators, we will save some lives."
So Mortensen is now advocating for pet owners of all ages to fill out a new pet emergency sheet, print it on bright lime green paper, and post it to your refrigerator. The sheet has spaces for information about the number and types of pets, their names, and their dietary and medical needs. It also requires the owner to name a friend or family member who can be called on to care for the animals. The form is especially helpful in the Santa Ynez Valley, where Mortensen said some properties are so big that animals might never be found unless their existence was advertised.
To get the word out, Mortensen has spoken to every city she can think of as well as humane societies and senior centers. She is now also going to reach out to the paramedics and fire departments so they know to look for the lime green info sheet. Already, the City of Solvang has posted it on their website here, and you can also now download it directly from Independent.com by clicking here.
"I was so afraid that I stayed conscious long enough to say, 'Please don't let my dog go to the shelter. I will not get in that ambulance!'"
Mortensen believes that this will take some of the stress away from the already stressful health emergency, and she knows as much from experience. Six years ago, she had a heart aneurysm and had to call the paramedics, and immediately started worrying about her now 21-year-old mutt named Penny. "I was so afraid that I stayed conscious long enough to say, 'Please don't let my dog go to the shelter. I will not get in that ambulance!'" Luckily, one of the firefighters rode around with Penny all day until Mortensen's friend could pick the dog up. "If I had come home to a dead dog, that would have been the end of me," said Mortensen. "I couldn't have handled that."
But although most of the incidents with abandoned pets happen to the elderly, Mortensen is casting a wide net with her campaign. "I'm not just targeting seniors," said Mortensen, explaining that her seemingly healthy daughter also had a surprise heart problem at age 39. "This should be for everybody, especially if you live alone."