News
City Cops, Firefighters Back Helene Schneider for Mayor
Public Safety Unions Split Over Council Candidates
The Santa Barbara Police Officers Association held a press conference in front of the downtown police station Saturday morning to announce their support for mayoral candidate – and current city councilmember – Helene Schneider. In addition, the politically powerful union announced its support for city council candidates Diane Channing, Frank Hotchkiss, and Michael Self.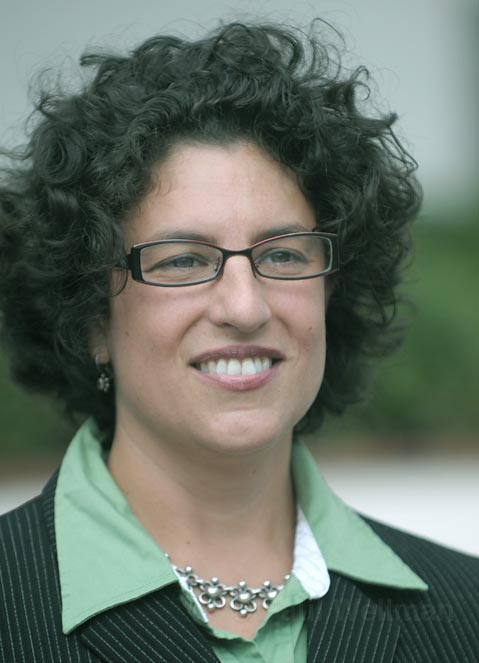 As a political package, the POA's is decidedly unique and, at first blush, ideologically incongruous, offering a blend of two outspoken conservatives – Self and Hotchkiss – and two active liberals, Schneider and Channing. Union spokesperson Sgt. Charles McChesney – decked out in unofficial dress blues – explained the POA endorsed candidates most knowledgeable with law enforcement issues and those who have the leadership abilities to work together. He said the union's biggest law enforcement concerns were gang suppression, graffiti removal, alcohol-related crime, and the disturbances caused by some homeless people along the beach and waterfront areas.
Beyond that, the POA's contract expires at the end of the year and negotiations between City Hall and the union are slated to start soon. Given the city's chronic budget crunch, contract talks will be anything but easy. This past Tuesday, City Administrator Jim Armstrong told members of the City Council that all public employee unions must make substantial concessions for City Hall to weather the continuing storm.
At the press conference, McChesney noted the effect of City Hall's strapped finances on police operations, pointing out the "Closed" sign on the station house front door. "A year ago, that sign was not there," he said, assuring those assembled that the department remains hard at work seven days a week, 24 hours a day. "We're working harder than ever," he said.
Coming one day after the 9/11 anniversary, the timing of the POA press conference highlighted the shifting fortunes of both City Hall and the police union. In the wake of 9-11, city revenues tumbled as would-be tourists stayed away by the droves. City Hall responded by dipping into reserves, a process that over time has left Santa Barbara's emergency funds seriously depleted. With the recent crash of the real estate and stock markets, the city's reserves are less than one-tenth what they should be.
In the immediate wake of 9-11, an endorsement by the police and fire unions was politically golden. Today, public employee unions find themselves under attack, blamed for the escalating labor costs that have put Santa Barbara so chronically behind the fiscal eight-ball. Some candidates in the November election – like mayoral hopeful, and current city councilmember, Dale Francisco – have pledged to accept no contributions from public employee unions. Running as part of an unofficial slate with Francisco are Michael Self – who cut her bones as doggedly criticizing bulb-outs, round-abouts, and other traffic calming devices – and Frank Hotchkiss, a former reporter and actor turned real estate agent, now running for his second time. Self noted that despite the POA endorsement, she, too, would not be taking any money from the police union. "I'm not taking any union money," she said. Instead, the POA will be spending about $60,000 running an independent campaign on behalf of Self, Hotchkiss, Channing, and Schneider. "I love it," Self said.
McChesney acknowledged that whoever gets elected will confront some stark choices. He stressed that the union is not backing candidates just because they'll back the union at the bargaining table. "We're looking for people who have the best interest of the entire city in mind," he said.
But thus far, Self, Hotchkiss, and Channing made it clear that the last place they'll be looking to cut is the police and fire departments. By contrast, councilmember Schneider has already gone on record calling for both unions to make contract concessions. While Schneider has strongly backed efforts to maintain the police department at 140 sworn positions, she's stressed that there's more to public safety than merely law and order. Intervention and prevention get much more rhetorical play from Schneider than from Hotchkiss or Self.
Schneider's endorsement by the POA is clearly bitter-sweet. Initially, the police union threw all its eggs into councilmember Iya Falcone's mayoral basket. The strong bond between the POA and Falcone has been both political and personal. The union's support for Falcone proved so definite and unwavering that Schneider was never given the pre-endorsement interview customarily afforded mainstream candidates who seek one. When Falcone backed out of the mayor's race three weeks ago after failing to collect enough signatures to qualify for the ballot, the POA found itself suddenly looking for another horse to back. With Francisco disavowing endorsements by any public employee unions – and mayoral candidate Steve Cushman (president of the Chamber of Commerce) reportedly not asking – the POA didn't have much of a choice. Still, Schneider is happy to accept the endorsement, which presumably will help give her traction with more centrist and conservative voters who might regard her brand of politics as too liberal.
Typically, the police and firefighters unions – known as the "guns-and-hoses" bloc – try to back the same slate of candidates to achieve maximum political impact. But sometimes that's not possible, and this year is one such instance. The Santa Barbara City Firefighters Association endorsed Schneider for mayor earlier this week – after initially backing Falcone – but firefighters endorsed a decidedly different slate for council. Rather than Hotchkiss and Self, the firefighters backed Grant House – the only incumbent in the race for council and a policy wonk given to passions about commuter rail – and longtime planning commissioner Harwood "Bendy" White, who began his public career 30 years ago as a fire prevention planner for the County of Santa Barbara. White has support from both sides of the slow-growth versus smart growth divide and, barring some act of political self-immolation, enjoys a high likelihood of success. In addition, the firefighters endorsed Diane Channing, who emerged politically as a Riviera neighborhood activist and then served on the committee that ultimately drafted – after nearly two years of meetings – the Neighborhood Preservation Ordinance. Aside from Schneider, Channing – who is running for the second time – is the only candidate to be endorsed by both the public safety unions.
The firefighters association spokesperson Tony Pighetti said the union looked for candidates who were already familiar with firefighting issues, and who would at least listen to the union's concerns when it came to budget cuts. Schneider, he said, had supported efforts by the firefighters to craft a list of comparable cities when it came to firefighter pay and responsibilities prior to the most recent contract negotiations. In addition, Schneider has been a vigorous supporter of training efforts that have reduced firefighter injury rates, which in turn, reduced city costs associated with workers compensation.
Privately, members of both unions acknowledge they think the mayoral race is Schneider's to lose. In a town where Democratic voters outnumber Republicans by a factor of 2.5 to 1, Schneider has already wracked up almost all the key Democratic endorsements. (While City Hall elections are nominally non-partisan, party affiliation and involvement clearly matter.) Chamber president Cushman is also a registered Democrat, but he has yet to make major inroads with the party faithful, nor has he tried. Instead, Cushman is seeking to distance himself from the political interests that have made a mess of City Hall, as are mayoral candidates Dale Francisco and Isaac Garrett. Bob Hansen, a longtime homeless activist running for mayor, is looking only for a platform to express his views.