News
UCSB Avoids, Reinterprets Furlough Regulations
Rewriting the Rules
It's no secret that the California budget crisis continues to cripple the state's higher education institutions. Both the University of California and California State University systems have endured tremendous financial blows in 2009. In spite of the drastic measures taken by UC President Mark G. Yudof this year, UC Vice President for Budget Patrick Lenz recently told the UC Regents that the university still faces a $535 million budget gap this fiscal year. Without any additional revenue, the number could grow to more than $600 million by 2010.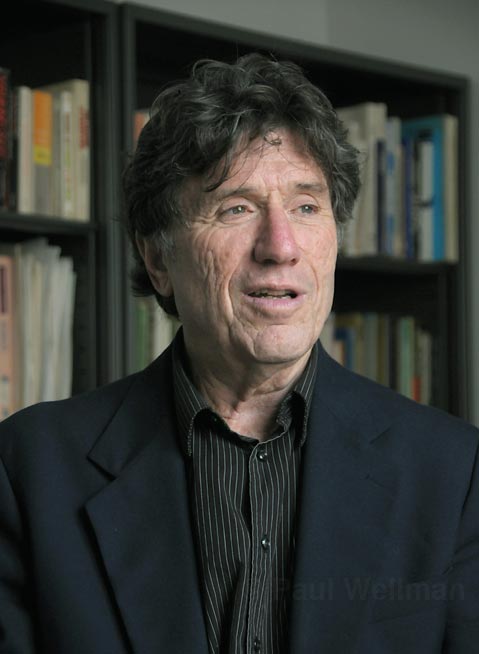 To address the shortfall, the UC Office of the President (UCOP) has coupled a 9.3-percent student fee increase with salary reductions and a furlough-or unpaid leave-plan for faculty and staff. And in an effort to protect the academic integrity of the UC system, the UC Office of the President has required that these furlough days not be taken during scheduled instructional dates. But the question of enforcing this requirement has proven to be complicated at UC Santa Barbara, where a large number of faculty members have announced plans to take furlough days and weeks during instructional periods; some have already done so.
The discrepancy emerged after an August 21 memo was issued by UC Vice President for Academic Affairs Lawrence Pitts, which defined that faculty furlough days would not occur on days when a faculty member is scheduled to give a lecture or lead a class and/or workshop. Although this memo was widely distributed among the 10 UC campuses, a UCSB-based movement led by the English Department opposes these restrictions, encouraging members of the UC community to seek alternative solutions to the budget problem. According to the English Department, faculty is, in fact, allowed to make alternative arrangements for instruction (such as non-classroom or non-podium instruction). Citing official UC directives, the English Department's Administrative Committee stated that such a policy is "consistent with UC regulations" and that the tweaked plan "implements optional alternative instructional arrangements in a fair and equitable fashion that provides faculty with a way to decrease their workload, while also minimizing any negative impacts on student learning."
"It was very loose on whether or not furloughs could be taken during scheduled instruction."
Additionally, faculty members-in a subtle protest against the original furlough decree- have taken days off during instructional periods in a reported attempt to draw attention to what they feel is an under-publicized issue. Professor of sociology Richard Appelbaum is one of the many UCSB professors united against the furlough provisions, actively speaking to his students and fellow faculty on the nature of the plan. "The College of Letters and Sciences and the deans of the social sciences and humanities issued a statement that I interpreted as a 'Don't ask, don't tell' policy," Appelbaum said. "It was very loose on whether or not furloughs could be taken during scheduled instruction."
The current furlough plan-which became effective September 1, 2009 and is expected to last through August 31, 2010-requires participating UC faculty and staff to take anywhere from 11 to 26 furlough days this academic year. The number of furlough days required is based on pay groupings, meaning the higher a faculty member's salary, the more furlough days he or she is forced to take. For some employees, the plan yields salary reductions amounting to nearly 10 percent.
Although the furloughs have a sizable impact on both faculty and their course curriculum, students are taking the brunt of the downsizing during the UC's economic hardships. For many students, it's common to see only nine weeks of instruction per term in an already hurried 10-week quarter system. UCSB Chancellor Henry T. Yang said his administration would continue its dedication to higher education despite the current financial situation. "Students are the reason we are all here. Our faculty is tremendously dedicated, and we take very seriously our sacred responsibility to our students," Yang said.