News
Green Hair-Doing
How Salons Can Be More Eco-Friendly
Dear Ask a Stylist,
– Eco-Minded Style Man
Great question! While we hear a lot about retail stores, offices. and restaurants doing their share to help save the planet, we haven't heard much about salons and their effort to pitch in. I did a little research and here's what I found.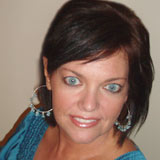 Hair, hair everywhere! For many years, salons have saved the ponytails that they've lovingly cut off of their clients' heads to donate to charities that make hair pieces for people with medical hair loss. But what to do with all the clippings that get thrown away every day? Good news. Matter of Trust, based in San Francisco, CA, makes "hair mats" that aid in cleaning up oil spills. Stylists can simply sweep up the hair, save it, and ship it to Matter of Trust, which will put it to good use.
Salons need electricity-sometimes. Our salon once had a prolonged power outage that prompted me to call the remaining booked clients for the day to let them know the salon had no power and we'd have to reschedule their appointments. Every single client that was on the book for the day opted to come in anyway for their cut and/or color service and skip the blow dry. We got really creative at the end of the day, moving the styling chairs onto the patio so as to use the last of the natural light, working fast and furiously to beat the sunset. While this is not the norm, it proved that salons can offer to skip the blow dry to help save energy, and perhaps give a discount to the clients. A win/win situation.
Better utilizing natural light with the use of energy-efficient skylights and windows is a great step to using less electricity. This is a good idea to remember when building or remodeling a salon, although it is possible to have skylights and windows installed at any time. Check with your city and always get the proper permits first.
Switching incandescent and old, outdated fluorescent lamps for newer, more energy-efficient fluorescents cuts down on energy usage. The newer fluorescents use only about a fourth of the energy of incandescent lamps and also run cooler, which may help regulate a more moderate temperature in the salon. Although the newer bulbs may be more costly to purchase up front, they last about 10 times longer than the incandescent bulbs, which will also save money in the long run.
Southern California Edison is happy to help in a variety of ways. Their website at SCE.com offers many money-saving tips and worksheets and will even send someone, free of charge, to your site to audit your energy usage and discuss ways of saving energy.
Recycling, by any kind of business, helps to ease the burden on the landfills. Shampoo bottles, foils for highlights, paper, glass, and cardboard should all be recycled whenever possible. Most salons purchase products for salon use in large bottles and continuously refill the little bottles to save on packaging waste.
In an effort to ease water consumption, some salons are being built with re-circulating water pumps so the hot water is always at the ready, negating the need to run the water until it gets hot. It's also possible for older salons to have re-circulating pumps retrofitted, space allowing. Stylists should have the water on only while they are actually using it. Seems like a no brainer, but it's the same idea as people who let the water continually run while they are brushing their teeth.
When it comes to going green, every little step help. Just keep stepping up!
Crescent LoMonaco is the owner of Salon Monaco in Carpinteria. She's been a stylist for 10 years and is happy to take your questions, which you can send to stylist@independent.com.