Film & TV
Ojai-Ventura Film Fest Celebrates Peter Graves and Haskell Wexler
Honorees' Fave Pics Screened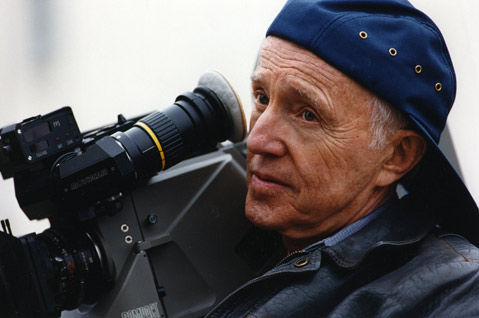 The weekend of the newly expanded Ojai-Ventura International Film Festival was graced with bright weather and bright stars. Film screenings took place throughout Sunday, October 8, but it was Saturday's special events that stole the show: Special screenings of films chosen by the two recipients of the festival's Lifetime Achievement Awards, actor Peter Graves and cinematographer Haskell Wexler; and the closing night award ceremony and party.
Peter Graves chose the landmark 1980 comedy Airplane!, in which he plays Captain Clarence Oveur, the pilot of the ill-fated Flight #209 with a subtle yet inappropriate friendliness towards young boys. In addition to being considered one of the greatest comedies in film history, the movie was also known for casting comedic roles with then-dramatic actors such as Lloyd Bridges, Robert Stack, Leslie Nielsen, and Graves himself. After the screening, Graves stayed for a Q&A session with co-star Robert Hays and, somewhat unexpectedly, Ross Harris, who played Joey, the little boy to whom Graves delivered his now-famous line, "You ever seen a grown man naked?"
When asked why he took on such a role considering his background in more serious parts, Graves chuckled and said that after reading the script for the first time he "threw it across the room." A phone call from producer Howard Koch convinced him to come in and talk to Jerry and David Zucker, the writers and executive producers of Airplane!, and "You could tell they just knew what they were doing." Graves and Hays recounted a number of amusing stories surrounding the production, including Leslie Nielsen's habit of carrying a device "that made rude noises."
In contrast to the madcap comedy of Airplane!, cinematographer and Montecito resident Haskell Wexler's choice, the documentary Who Needs Sleep?, takes a sobering look at the risks of sleep deprivation in Hollywood film crews. The film centers around a petition for better working hours after the death of Brent Hershman, an assistant cameraman who died in a car crash while driving home after finishing a 19-hour day. The documentary includes interviews by Wexler with industry crewmen and their families, producers, doctors, actors, and union leaders, as well as Wexler's attempts to contact officials in the Occupational Safety and Health Administration. Wexler notes in the start of the documentary that the issue of worker fatigue is far bigger than just the entertainment industry, "but the film business is what I know."
In a Q&A session with Wexler, producer Tamara Maloney, and cameraman Kevin McKiernan, Wexler called McKiernan an essential advisor on Who Needs Sleep as well as a longtime friend. (McKiernan, a Santa Barbara-based photojournalist and filmmaker, in turn gave a heartfelt speech praising Wexler, during the Lifetime Achievement Award Ceremony.) The audience had many questions regarding the working conditions in the film industry; however, Wexler emphasized that the film industry was merely a "microcosm" of the American business world and pointed out the long hours often put in by workers from other industries such as medical staff and airline pilots. The documentary, being "industry unfriendly," hasn't found any distributors with the lone exception of the Sundance Channel. It does have a website, though.
The day ended with the Festival Awards Ceremony at the Ojai Valley Inn & Spa. The ceremony was preceded by a red carpet cocktail party and MC'd by actor Peter Strauss. The awards included six "Best" categories: Best Documentary Short: Watershed Revolution, Best Narrative Short: The Fenceline, Best Animated Film: Red Rabbit, Best Documentary Feature: American Outrage, Best Narrative Feature: Children of Invention, and Best Student Film: Acholiland; a Festival Theme Award: Garbage Dreams, and two Lifetime Achievement Awards: Peter Graves and Haskell Wexler.