News
OUTrageous '09
18th Annual Lesbian and Gay Film Festival Hits S.B.
The OUTrageous Santa Barbara Lesbian and Gay Film Festival is officially legal, celebrating its 18th birthday this year mostly at downtown's Metro 4 theaters. The slate hangs its hat on its decidedly international fare this year, with selections from Spain, Africa, Germany, Finland, Canada, and Taiwan that are sure to delight moviegoers.
It all gets started tonight at UCSB's MultiCultural Center (Thu., Nov. 12, 8pm), which will host free screenings of Voices of Witness Africa, whose director will be in attendance, and Tongzhi in Love, a documentary that examines gay life in China. After that, it's down to Metro 4, where Humpday will show for the first time in Santa Barbara (Fri., Nov. 13, 8:30pm). Widely celebrated at Sundance, Humpday follows two straight male friends who decide to make gay porn together, promising hilarity and awkwardness aplenty for audience members. It's followed by a 10:30 p.m. screening of Rocky Horror Picture Show (and, yes, fishnets and singing along are encouraged). Fest organizers snagged a 35mm print of this infamous film, so this is a not-to-miss viewing.
Saturday afternoon kicks off with a batch of lesbian-themed shorts (2pm). Highlights include La Mariachera, filmed in downtown Santa Barbara and featuring S.B. mariachi group Mariachi Integral; 25 Random Things I Did During My Big Fat Lesbian Depression, about, well, what the titles indicates; and U-Haul Rap, a music video that comically answers the question, "What does a lesbian bring on the second date?"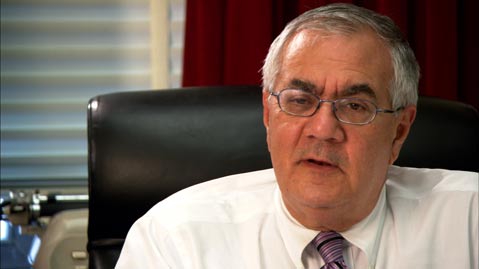 Director Kirby Dick will be in attendance for the screening of his documentary Outrage (4pm), which delves into the sordid world of supposedly straight politicians who repeatedly oppose gay rights legislation. Although the Village Voice and the S.F. Chronicle hailed it a successful film for its "boldness" in investigating and reporting, other critics and media outlets have derided the doc for its advocacy of outing. No matter one's position on that practice, this certainly is a thought-provoking and controversial movie that's destined to keep viewers talking.
Saturday evening starts off strong with the sexy I Can't Think Straight (7pm). Tala and Leyla are living the good life, with handsome and doting boyfriends and well-meaning parents, when they stumble into a romance that's further complicated by their homophobic families and different religious backgrounds. It's a compelling story of the electrifying moments of new, and true, love. At 9 p.m., check out the Swedish film Patrik 1,5, which follows a newly married gay couple hoping to adopt a 15-month-old baby. They're more than a little surprised when their newest family member turns out to be an extremely homophobic 15-year-old boy.
And if all the movies and popcorn find you craving mingling and chatting with an adult beverage in hand, be sure to check out Saturday night's reception for filmmakers and moviegoers at Muddy Waters Cafe (508 E. Haley St.).
An Englishman in New York (Sun., Nov. 15, 2pm) stars John Hurt, who reprises his famous role as Quentin Crisp, the eccentric and unpredictable Londoner who rose to fame in the 1970s as a flamboyant gay man who refused to hide his sexuality. Englishman highlights the later years of Crisp's storied life. At 4 p.m., check out five short films, described by festival organizers as "a perfect package of men's briefs," which continue with the theme of Humpday-as in, when things get dicey between friends. The festival closes with Ghosted (7pm), a hauntingly beautiful film that follows a woman as she seeks to find closure after her girlfriend dies in an accident; and Chef's Special (8:45pm), a Spanish-language flick that chases around a restaurateur in his daily struggle to keep together his hectic life.
Overall, this year's fest promises a variety of options that are sure to please any attendee's palate. See you at the theater!
4•1•1
The 18th annual OUTrageous Santa Barbara Lesbian and Gay Film Festival takes place Thursday, November 12-Sunday, November 15. Visit outrageousfilmfestival.org for more information.