Opinion
Darwin's Descendant
Internet Evangelist Giving Away On the Origin of Species
Ray Comfort, online Christian evangelist, celebrates the anniversary of Charles Darwin's On the Origin of Species publication by giving the book away on college campuses throughout the United States and Canada — with his own anti-evolution introduction. UCSB has been listed as a target site. [If you have pictures or stories showing the distribution of On the Origin of Species anywhere in Santa Barbara, please share them with us at: darwin@independent.com]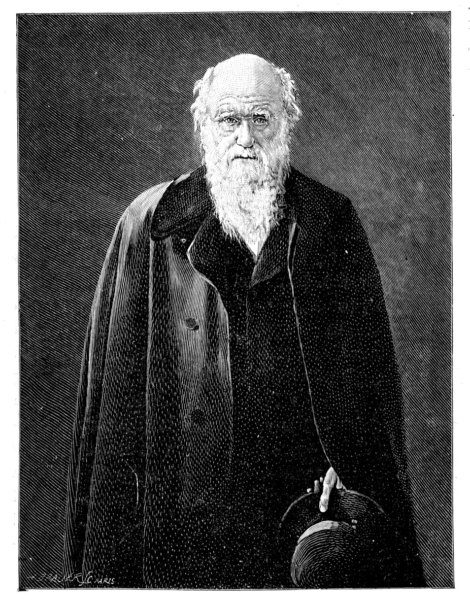 Much of Comfort's notoriety comes from a series of viral YouTube videos in which he "explains" how a divine touch is responsible for the user-friendly attributes of the banana, thereby disproving evolution.
Comfort claims to have over 170,000 copies of the public domain On the Origin of Species to give to students, in an effort to rebut the content and impact of that seminal work of science.This year marks the 200th anniversary of Darwin's birth and the 150th anniversary of the publication of Origin, Darwin's most popular book and arguably one of the most important and readable scientific studies ever published, in which the concept of natural selection was introduced.
To Comfort, Darwin's year offers an opportunity to argue against established science and forward his faith-based interpretations and anti-science rhetoric:
"When we give away On the Origin of Species to university students, I want every one of them to make sure they don't stop at the Introduction. I want them to thoroughly read On the Origin of Species. When I read the book, I was very impressed with the brilliance of Charles Darwin. If he was alive today, I am sure that he would quickly rise to the top of Disney's imagineers or earn big bucks as a Hollywood screenwriter for science-fiction movies."
Comfort's arguments do not match his gift for publicity, however, as his introduction is rife with omissions, errors, and half-truths, often confusing faith with proof. Eugenie C. Scott, executive director of the National Center for Science Education, calls his introduction "a hopeless mess of long-ago-refuted creationist arguments, teeming with misinformation about the science of evolution, populated by legions of strawmen, and exhibiting what can be charitably described as muddled thinking."
Other scientists have decided meet Comfort's marketing with a bit of their own, on Darwin's behalf. They have created websites to pedal information in support of On the Origin of Species, Darwin, and evolution, and mounted significant push-back of Comfort's guerrilla tactics. An example from the "Don't Diss Darwin" website and has hand-outs, references, video, and commentary on the distribution of Origin.
"Evolution is the foundation of the biological sciences. Evolution is supported by multiple independent lines of evidence-including biogeography, genetics, and the fossil record."
For months Comfort has pegged the distribution date as November 19, 2009, but he announced on his website today "We had a change of plans. We went in on the 18th."