News
Animal Hair for Your Head
Furs that Pass for Human
Dear Ask a Stylist, This may be a dumb idea, but what about using hair from animals to create hair that is usable? It probably isn't compatible, with human hair, but what if it is? Then there is a whole lot of hair available to be used.
Chuck
Dear Chuck,
Using animal hair for human wigs or hairpieces is not a dumb idea at all! In fact, it has already been done for thousands of years. People have used animal hair to make wigs for human use since Egyptian times. Wigs throughout history have been used to enhance or alter appearance, denote social and economic status, for costumes and uniforms, to protect against lice, and even to protect the scalp from sunburn. (Now that's an expensive SPF.)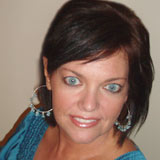 Today wigs, hairpieces and extensions are made of human hair, animal hair, synthetic hair, or a combination thereof. Each type of hair has its pros and cons.
Synthetic wigs are typically the least expensive of the options. Since there is no cost in growing or harvesting the hair, the labor cost is less. Synthetic hair pieces can be found in a wide variety of colors from natural looking to totally cartoon-like. Often times they are shinier than human or animal hair wigs. The synthetic material has a memory and can maintain color, style, and shape, even after it's been washed. The synthetics however, require a special shampoo and should not be heat-styled with a blow dryer, curling iron, or flat iron as the heat may damage or melt the piece.
Animal hair is very rarely used on its own, but is more often mixed with human hair. Several animals are good for use in making hair pieces. Among them are yaks, horses, sheep, and even goats, to name a few! Animal hair is a sustainable product and the animals are not harmed in the harvesting of the hair. It is similar to human hair in several ways. It feels similar, has the same sheen, and varies in texture from silky straight to wavy or curly. It can be chemically treated to alter the texture and color to whatever is required. Because it must be grown, harvested, cleaned, and then chemically treated, the cost is greater than synthetic. The look is much more realistic, however, because the hair will have some variation in it, just like human hair grown right on the head.
Human hair is the most costly of the three options, and obviously looks most like a person's hair because it's made of, well–human hair! The hair typically comes from India, Europe, or Asian countries. Light-colored European hair attains the highest price: Since the color is naturally already light in color, it is easier to treat with color. Both human and animal hair pieces may be washed and then heat-styled, allowing you the most styling options. Many human hair pieces may be altered in texture or color after being purchased so as to match your hair exactly.
Next time you purchase extensions or a wig, you may need to thank a goat!