News
Stay Stylist and Save Money Too
Helpful Hints from Ask a Stylist
Dear Ask a Stylist, My husband has been laid off for over 3 months now and we decided it's time to start tightening the belt. Other than skipping visits to the salon, what are some ways we can save money on salon services during these tough financial times? Thanks!– Sally
Dear Sally,
Speak openly with your stylist. She is a professional and she can discuss your options with you and help you come up with a plan that best fits your family's new budget. Many salons are now offering several ways to save money, from time-saving services to referral programs.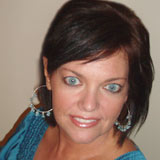 Time is money. So when you can save time for your stylist, you could be saving money. When booking your next haircut appointment, ask your salon if they offer dry cuts. This services skips the shampoo and blow-dry, therefore saving your stylist valuable time that she may offer to another client. Not all stylists are comfortable with this procedure, so find out for sure if your stylist offers this service. Also be sure to ask how she would like you to prep your hair for the service. This time-saving service is also a plus for you during the busy holiday season since you'll be shaving some time off of your salon visit.
Product is money. Consult with your stylist as to which color options may save you money. Permanent color typically costs more and takes longer to apply than a semi-permanent color. Ask your stylist if there is a price difference between the two.
Maintenance is money. Consider having highlights instead of a single process color. It's more costly up front, but it doesn't have to be touched up as often as a single process color.
Bright blondes are money. Switch from full highlights to partial highlights. Having highlights done on only part of your head saves time and product. While full highlights offer a brighter color effect throughout the entire head, partial highlights performed on just the top layers of the hair still give some brightness, and the top layers cascade over the underneath layers which are usually mostly hidden anyway, unless you wear your hair up. Another highlight option is to ask for "peek-a-boo" highlights. Peek-a-boo's are placed just underneath the top layer. You will see color variation and dimension underneath, but since it's your natural color on the top layer and you won't see the re-growth, you can go without a touch up for up to 4 months.
Ask if the salon has a referral program. Often, salons have incentives such as discounted services or products for referring new clients to the salon.
Does your salon have a frequent-shopper plan? They appreciate your loyalty and also want you to use products that will maintain the health, color, and style of your hair. More and more shops are seeing the value in offering frequent-shopper incentives.
Finally (and this is rare) there are stylists out there who, if you've been a loyal customer long enough, will offer discounted services for a short period of time to help you get back on your feet. This is sort of a good karma plan: Since you've been so good to her for so long, she wants to help you!
The main thing is, your stylist appreciates you. If times are tough for you, they are probably tough for her also, as it is guaranteed that you are not the only family trying to save money right now. By speaking to her, you can put your heads together and think of ways to help not only your family, but others as well!
Hang in there!