News
Closing CARE
Area's Only 24-Hour Pet Hospital Shutters After Lost Lawsuit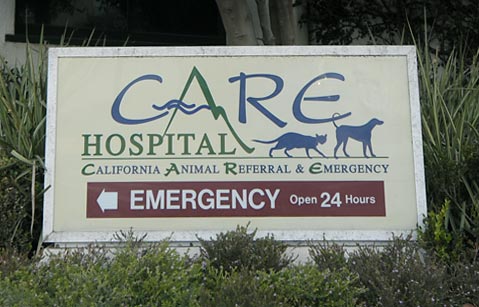 In a big blow to the animal and pet community in Santa Barbara-as well as to the nearly 60 employees out of a job just days before the holidays-the California Animal Referral and Emergency Hospital, better known as CARE, closed Wednesday.
The hospital was the only one of its kind in the entire county, providing 24-hour emergency services to animals up and down the Central Coast. The Pet Emergency Clinic and the Ventura Medical and Surgical Group-both in Ventura-are now the closest two hospitals to Santa Barbara, putting pet owners in a pickle should their animal face an emergency situation.
The hospital, open since 2003, stopped accepting emergency appointments Tuesday morning, and honored surgical and internal medicine appointments through Wednesday. The two owners, Drs. Deanna Purvis and Trisha Lane, say they were forced to close after losing a lawsuit filed against them and CARE by cofounder Dr. Eric Wright.
Purvis said as a result of the suit, CARE is filing bankruptcy as a corporation, and she and Lane will also be filing personal bankruptcy. The two plan to pick up their lives and move out of Santa Barbara, Purvis said. They didn't tell employees about the lawsuit and didn't mention until Friday they were on a deadline to come up with money to keep the hospital alive. "They deserved to know at that point that they could be losing their jobs," explained Purvis, who said she told employees Monday they would be out of jobs come Wednesday.
Purvis blamed the pending bankruptcy of CARE, and its closing Wednesday, largely on the lawsuit from Wright. "The judgment amount was so large, there's no way our company could pay," she said, also citing the downturn in the economy. She also noted the couple had looked for potential buyers and investors, but nothing came to fruition. "We just got hit too many times." Despite that, Purvis said, she didn't want to slam her former business partner, "I chose him," she said.
Wright-awarded $1.08 million in the May judgment, rendered after arbitration by former Judge James Slater-was singing a different tune than Purvis, however. He claims that to date he has only received $10,000 of the judgment award from his former partners, and has yet to receive full payment for his initial capital investment. He blamed the closure on mismanagement of CARE by Purvis and Lane since he left 20 months ago.
It was in 2002 that Purvis, then an out-of-town vet, got together with Wright to start CARE. After a short time, Purvis convinced Wright to allow Lane to become a one-third shareholder. Wright agreed, and each contributed $30,000 in capital to the cause, with Wright also putting in the $186,000 value of his former company. Wright said in his lawsuit that he was initially against the idea but ultimately agreed, after Purvis and Lane-who were romantically involved-convinced him the relationship wouldn't affect their actions. He alleges it did, as he would lose two-to-one on all issues, especially those detrimentally affecting him.
"This is a case where two majority shareholders are taking advantage of a situation that they helped create," wrote Wright's attorney in the lawsuit.
As part of a shareholders' agreement, Wright was to become board certified by the American College of Veterinary Surgery by April 1, 2008. If not, the agreement allowed for an extension of time, or the shareholders could vote to fire him, buy his shares at half price, and terminate his interest. When it became apparent that he would be unable to be board certified by the deadline, he alerted Purvis and Lane in November 2007, asking for an extension of time. Instead, they notified him that his time would be done by April 2008.
According to an appraisal of the company, CARE was worth $4 million in 2006, and based on projections, Wright estimated the company would be worth $4.5 million in 2008, with his share being one-third of that. Buying Wright's shares at half price meant Lane and Purvis would essentially be making $750,000, he argued. "This is a case where two majority shareholders are taking advantage of a situation that they helped create," wrote Wright's attorney in the lawsuit.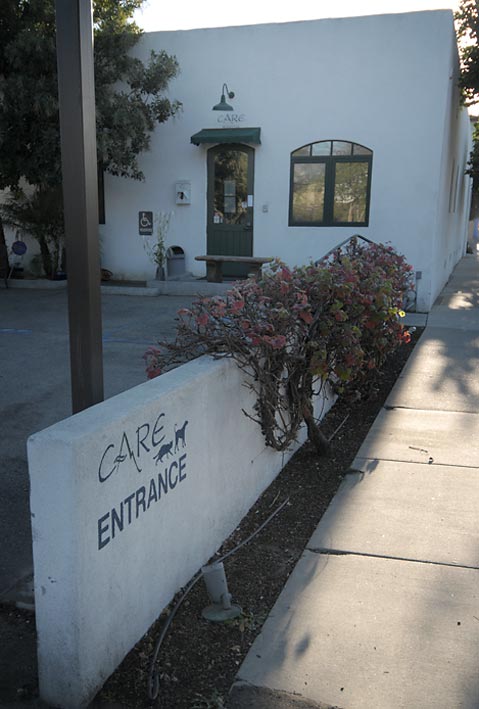 While attorneys for Lane and Purvis said Wright had buyer's remorse and was "evidently unhappy that he did not make a better financial deal," the arbitrator laid a smackdown on Purvis and Lane in his decision, siding with Wright, and explaining that the original agreement wasn't meant to be applied in the situation of someone being fired. "The evidence is clear that, although these sections could be applied to any type of termination, it was contemplated by the parties that these provisions were meant to target voluntary terminations," Slater wrote.
While the lawsuit floated under the community's radar, the announcement of CARE's closing did not, as pet owners were shocked and disappointed by the news, which left many wondering what this means for emergency pet care in Santa Barbara.