Dance
Modern Dance Highlights
Three Chances to Dance into 2010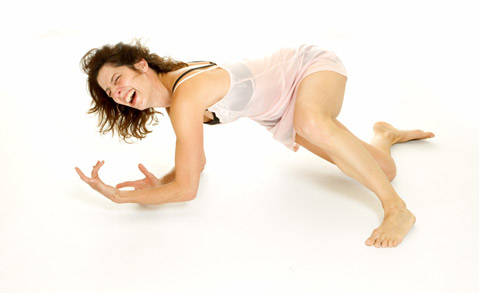 For modern dance lovers, the New Year starts with a bang. This weekend, there are no less than three opportunities to get involved in dance, whether it's watching a performance or getting an inside look at the choreographic process. Dance artists from New York and L.A. will rub shoulders with Santa Barbara-based talent, including dancers and choreographers, composers and musicians, and costume and stage designers. Even non-dancers are welcome. Whether your New Year's resolution was to get fit, meet new people, or try something different, here are three ways to get inspired and dance your way into 2010.
1) Check Out a Show: Under the artistic direction of Jerry Pearson, Santa Barbara Dance Theatre presents an evening-length work based on the poetry of William Butler Yeats. The Golden Dawn incorporates dancers, actors, and musicians and uses lunar and solar symbols—all themes in Yeats's writing—to explore the human life cycle and our changing relationships. The show opens Wednesday, January 13, at UCSB's Hatlen Theatre and runs through Saturday, January 16, with performances at 8 p.m. each night as well as at 2 p.m. on Saturday. Call 893-7221 or visit theaterdance.ucsb.edu for tickets.
2) Meet a Pro Choreographer: After the wild success of Aszure Barton's Lobero residency and performance last spring, DANCEworks kicks off a new season with a visit from acclaimed New York choreographer Larry Keigwin. In preparation for a world premiere performance in Santa Barbara in April, Keigwin will hold a public meeting at the Lobero Theatre (33 E. Canon Perdido St.) on Saturday, January 16, at noon. The choreographer is looking for 40 "everyday people"—no dance experience necessary—to take part in the April performance, which will evoke the spirit of Santa Barbara. Surfers, firefighters, socialites, students, and politicians are all invited to attend. Call 966-4946 or visit sbdanceworks.com for more info.
3) Attend a Studio Showing: In a truly collaborative evening, SonneBlauma Danscz Theatre artistic director and choreographer Misa Kelly brings together dance artists from across Southern California for an informal sharing on Saturday, January 16, at 7:30 p.m., at the Montecito School of Ballet (529 E. Gutierrez St.). In addition to showcasing repertory work from her own company and hosting visiting artists, Kelly will discuss the choreographic process and welcome questions from those in attendance. Kelly's emphasis on collaboration and community-building is sure to infuse the evening. Bring an open mind and a folding chair or fuzzy blanket for the studio floor. Call 569-0389 or visit sonneblauma.com for details.