News
Growing It Out
From Shaved to Shaped
How do I convince my hubby to grow his hair out? He likes to shave it because he hates the in-between phase, plus he has to look professional.—Melissa
Dear Melissa, Growing out hair can be difficult for anyone, but especially for men who are used to shaving their heads. When a man shaves his head, he's used to the feeling of not having any hair on his forehead, his neck, or on his ears. To help alleviate that frustration, try this.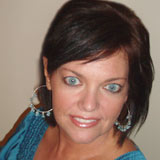 As his hair grows out, pre-book appointments with his stylist for touch-up cuts. Have his stylist trim around his ears and his neckline. Keep the front trimmed also if it bothers him. Continue to do this every two to three weeks as the hair grows in. This will help him ease into the feeling of again having hair. Maintaining the ears and neckline not only feels better for him, but looks less scraggly as it grows in, therefore making it more acceptable in the workplace.
Hair grows at a rate of ¼ to ½ inch per month. So until he gets to his desired length, he should work on a plan with his stylist on how to shape and style his hair at all the different lengths. Men with shaved heads are not used to maintaining their hair (I learned many men even use bar soap instead of shampoo), so have his stylist instruct him how to style his hair for each different haircut. As always, make sure he uses the proper styling products to achieve his look, and make sure that he knows how to apply the products correctly.
Making the style look deliberate at all phases of the grow-out looks and feels better, which helps to ease the transition. If that doesn't work, he could follow in the fashion footsteps of Humphrey Bogart and Jason Mraz and rock a fedora for a few months. Just remember what Benjamin Franklin said: "He that can have Patience, can have what he will."