Briefs
Bomb Scare at DMV
Building Evacuated; Bomb Squad Examines Suspicious Suitcase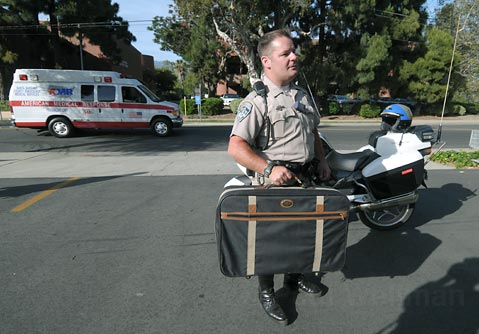 The Santa Barbara Department of Motor Vehicles — located at 535 Castillo St. — was evacuated this afternoon after authorities received reports of a suspected bomb in the lobby.
According to sources, a bomb squad was called in after employees noticed a suspicious looking suitcase. Officers have reportedly taken the suitcase outside the building and are in the process of examining it.
Police and DMV representatives could not be reached at the moment.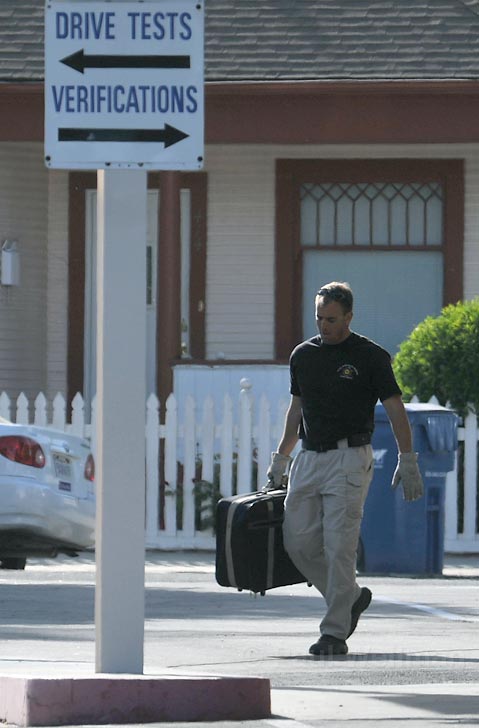 More details to come.
[UPDATE]:According to a spokesperson with the California Highway Patrol, the lead agency in the investigation, dispatch received a call around 3 p.m. this afternoon from DMV employees. They reported that an unidentified person — described as a white male in his mid-60s — had attempted to obtain an ID card and, after being refused for undisclosed reasons, began pacing back and forth. According to witnesses, who said they became nervous by the man's behavior, the man then reportedly exited the building, but left behind a suitcase he had brought with him.
CHP officers responded within minutes, said the spokesperson, evacuating the DMV and blocking off Castillo, Haley, and Cota Streets. A Sheriff's Department bomb squad was then reportedly called in to examine the bag. (The responding squad, which works in tandem with Santa Barbara police, had been taking part in a training drill in Beullton when it received the call.) A robot was sent in to check out the suitcase and determined it contained only clothes and other miscellaneous items. It is unclear whether the man has been identified yet or if any charges are being filed.
The CHP spokesperson also said that DMVs statewide had, at some point prior to the incident, been issued warning of a possible bomb threat.
The DMV will reportedly be open tomorrow, May 13, during normal business hours, and, as of 5:45 p.m. tonight, all streets have been reopened. The CHP continues to look into the incident.