News
Josh Lynn in Limbo
Prosecutor Who Vied Unsuccessfully for District Attorney Job Put on Leave; Winner Joyce Dudley's Involvement Unclear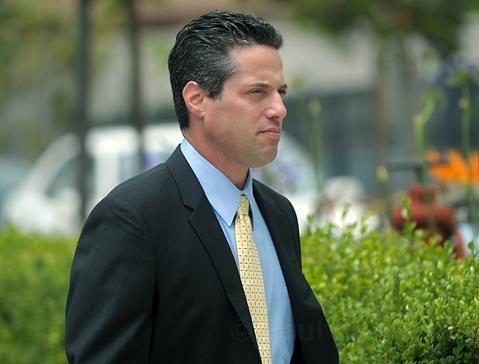 The county's ballot-counting machines have hardly started cooling from last Tuesday's election, but the drama in the Santa Barbara District Attorney's office most certainly has not.
As of Monday evening, Joshua Lynn — the office's chief trial deputy for the south county who lost to senior deputy D.A. Joyce Dudley by nine percentage points in the race — remains on paid administrative leave, which is where he was placed last Friday by acting D.A. Ann Bramsen. On Monday afternoon, Lynn was served with a notice of administrative leave and informed that a department representative would be contacting him in the coming days to "retrieve any county or department property." Absent was any reason given, said Lynn, who called the order "clearly illegal." Around that same time, Lynn was locked out of his county email account.
The news is just the latest in the hotly contested and often negative campaign between two colleagues to replace former D.A. Christie Stanley, who retired before the end of her first term and then died after a long bout with lung cancer. Many believed that the loser would suffer some repercussions following the election, but since this is considered a "personnel matter" — which means that no one can speak openly about the real situation — it's currently impossible to verify whether this is an act of retribution or something else entirely.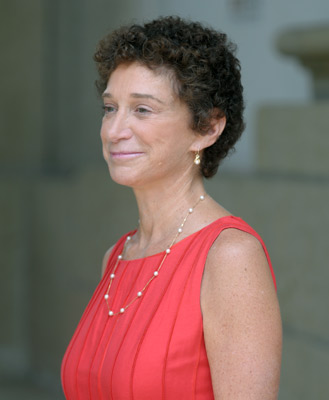 Lynn had been on vacation since before Election Day, but planned to appear at an executive staff meeting on Friday afternoon. He did not, however, in part because of a change in the meeting time. Not long after that, he received a call and email from Bramsen informing him that he'd been placed on paid administrative leave and should not to come to the office on Monday, Tuesday, or Wednesday. When he asked, Bramsen explained that he was not being fired. She also told Lynn that both she and Dudley had been in touch with Assistant County Counsel Steve Underwood, who okayed the move. Underwood, citing personnel issues, would not comment.
Though Bramsen did not return an email nor a number of phone calls placed with her on both Sunday and Monday, she did issue a statement to the media on Monday, explaining that Lynn was originally been placed on paid administrative leave through Monday but that the leave had been extended "until a resolution can be reached." She continued, "This is a personnel matter; therefore, I am not able to, nor is any other county employee able to, answer additional questions or provide any other information." The press would be advised when a resolution is reached, she said. Prosecutors in the office received the same information.
The real question is what involvement, if any, did Dudley have in the decision. Throughout the campaign, the issue of retaliation against the losing candidate and their supporters came up often. Lynn promised that no repercussions would come against Dudley, but Dudley was initially less clear, explaining that it would be a breach of public trust to promise anyone anything and that she would only act in the best interests of the office. Her comments worried some Lynn supporters, though Dudley later clarified that no one, Lynn included, would suffer any consequences, including but not limited to losing their job.
Even so, Lynn was convinced he would lose his job, and that's looking a lot closer to reality less than a week after the last ballot was cast. "This has confirmed my worst fears," he said. Some of Lynn's supporters also said Monday that they were nervous about the step taken and wondering what it meant for their own positions.
Dudley took off the day after the election for a trip to Utah with her husband, but returned on Saturday night. She was scheduled to meet with Bramsen on Monday morning, but wouldn't comment on Lynn's status. "I'm not the D.A. yet so I'm not the person to talk to about that," she said. She didn't return a phone call Monday, but responded via email saying she couldn't comment.
To Lynn, such a response is telling. "This is the first time in Joyce Dudley's career she has no comment," said the prosecutor, sarcastically noting Dudley's strong and longstanding relationship with the media. Dudley did say she had not yet chosen her management staff, other than Bramsen, who was expected to remain in management regardless of the election outcome because of her strong leadership since former D.A. Christie Stanley's retirement.
Lynn has no doubt Dudley is behind Bramsen's actions. "Joyce Dudley is running the District Attorney's office, make no mistake of that," he said. Lynn alleged that Bramsen sent an email out to D.A. office staff saying that, even though she was not sworn in as D.A., Dudley was already in charge of the office. Dudley said no such memo had been sent. Lynn also said Bramsen indicated she would call him Monday, but as of early evening she had not. Dudley began moving some personal things into Stanley's old office Sunday, but said she did so with the permission of Bramsen, who "was there all day today and remains the acting D.A."
But Lynn is stuck in a sort of purgatory, not sure what is happening or why. "[Dudley] is making it impossible for me to work there, that's for sure," Lynn said. He said the whole process is unnecessary and "humiliating," and if they plan to get rid of him, they should just tell him. Even the press release sent today, he said, was "a stab at my reputation" and believes that the whole drama will not prove helpful in his pursuit of a new job, should that be required.
But at least one well known Santa Barbara attorney has assured that Lynn's search would probably not last long. "Josh Lynn is an outstanding trial attorney," explained Barry Cappello, who was also the lawyer for Lynn's campaign. "This firm is always looking for that type of talent. He has many options available to him. To the extent we are one of them, we welcome it. We have been speaking." Cappello said Lynn reminded him of "another fine government trial attorney" hired 20 years ago from the Public Defender's Office, current North County trial judge James Herman.
Whether Lynn is to be fired, leave on his own accord, or stay at his post with the Santa Barbara District Attorney's office remains unclear, but it's certain that the office will be losing a passionate prosecutor with more than a decade of experience if he does go. Although his recent role has been administrative and not involved a lot of active trials, Lynn is scheduled to be prosecuting a six-year-old capital murder trial set to begin in September.