Sports
Providence Hall Makes a Name in Sports
School Stays Competitive Even Without Athletic Facilities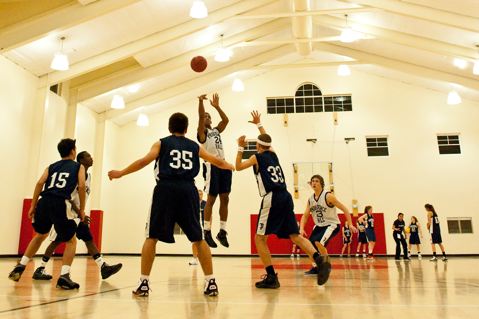 Many in the Santa Barbara area may not know much about Providence Hall High School located at 33 East Micheltorena Street, but with the school recently becoming a member of the California Interscholastic Federation (CIF), expect to become more familiar with the Providence Hall Lions.
Providence Hall, a Christian college preparatory high school, will be entering its fourth year this fall, and while the student body continues to grow, so does the athletic department.
Keith Luberto, the school's athletic director and head boys basketball coach, said that with only 27 students enrolled in the first year, creating an athletic department was difficult, so he had to be creative.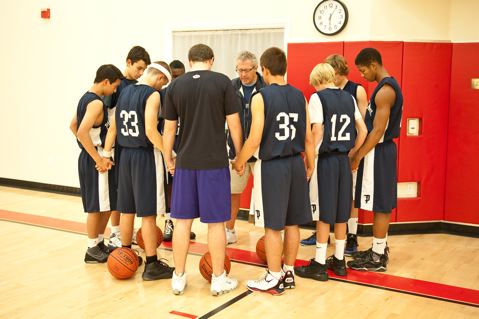 "I got out here and heard there were only 27 kids, so I sat down with all the applications, and there were only a few kids who were athletes," Luberto said. "Because we weren't in the CIF, we opened it up to kids who didn't attend our school — homeschoolers, kids from other schools. We had kids who didn't play for their schools and some who had no athletic experience before. And we started with boys and girls cross-country."
Luberto said that putting together a basketball program proved to be a trying task.
"We were trying to represent Providence Hall, but kind of under the banner of a club team," Luberto said. "This way, we could follow our own rules and regulations because we weren't part of the high school association, and so we were recruiting. We wouldn't take kids who played for their schools or anything, but we had to get the word out, and the homeschooling community was fairly easy to do because those kids weren't playing anywhere else. We went through churches and families and asked around for players."
And the athletic program has only grown since then. Providence Hall now has boys and girls basketball, cross-country, track and field, girls volleyball, and golf.
One aspect that makes Providence Hall very interesting is its lack of athletic facilities. This fact greatly impacts two areas of the school — the athletic teams and the physical education classes. Providence Hall has made it so that neither is diminished.
For basketball and volleyball games, the school is able to rent various gyms in the area including Westmont College. This arrangement has worked well thus far and the school still gets a fair amount of student support for its games, Luberto said.
The physical education aspect of the school is an interesting one. In lieu of traditional physical education classes, on account of the lack of facilities, the school has put together "Fitness Pursuits."
"To fulfill physical education requirements," said Luberto, "the school offers credit if a student plays a sport or takes part in what the school calls 'Fitness Pursuits.' Those are after school and students can choose from surfing, Pilates, dance, ultimate Frisbee, golf, and soccer, so we have a variety of different programs after school that fulfills the PE."
While the Fitness Pursuits are not necessarily classes, they are structured and taught by the proper instructors so that the students are still learning.
One may believe that because of its small size and relatively short time in existence that Providence Hall might not be competitive in its athletic programs. Team records, though, prove otherwise.
In the 2007-08 year, its first, the boys basketball team went 3-12 and the girls volleyball team went 1-8, both while playing a Junior Varsity schedule. In the following year, boys basketball went 12-4, volleyball went 8-1, and girls basketball was introduced and compiled a 3-7 record, all playing a JV schedule. In the 2009-10 season, boys basketball went 10-9, girls basketball went 8-6, and volleyball went 7-4, all while upgrading to a Varsity schedule.
Providence Hall's basketball teams have also performed very well in summer leagues.
"Girls basketball played in the JV summer league and went undefeated last year," Luberto said. "They beat all the public school JV teams and the private school JV teams. This year they're 2-1 in that same league. The boys basketball program is also doing very well. Also playing in a JV summer league, we beat Dos Pueblos, we beat San Marcos by 24, and we lost to Santa Barbara by two."
So while Providence Hall is still young, it is well on its way to establishing itself as one of the premier athletic and academic high schools in Santa Barbara.
"When kids grow up, when families have kids grow up, they have the mentality and the mindset that they are going to send their kids to a particular school," Luberto said. "And Providence Hall has never been an option because we weren't even here. So now we're trying to make people aware that we're a really good option. From an academic standpoint, we're very strong, we're the only Protestant high school in town, and we will have very strong athletic programs."
All good things will come in time. Fortunately for Providence Hall, good things have already started, and more are sure to come.