Announcement
Steve Petersen New Rotary President
Santa Barbara's largest, and oldest, Rotary Club brings in a new President
The oldest Rotary Club in Santa Barbara brings a Santa Barbara native, Steve Peterson, as its new resident. Rotary Club #681 meets every Friday afternoon at the Fess Parker Double Tree.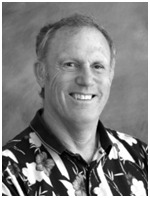 Steve Peterson grew up in Santa Barbara, attended Laguna Blanca, and has two children with his wife Linda, to whom he has been married for the past 42 years.
A second generation Rotarian, Steve has been in Rotary since 2001. Steve has chaired and co-chaired International Projects and in 2008 he was named the Paul Harris Fellow.
– – –
Rotary Club of Santa Barbara is an award-winning club whose members share the motto "Service Above Self." They are committed to The 4-Way Test of the things they think, say or do:
1. Is it the Truth?
2. Is it Fair to all concerned?
3. Will it build goodwill and better friendships?
4. Will it be beneficial to all concerned?
You can also learn more about Rotary International — the world's largest service organization — and its worldwide campaign to eradicate polio.