News
Switching Sides
Former DA Hopeful Josh Lynn Representing Pot Shop Owner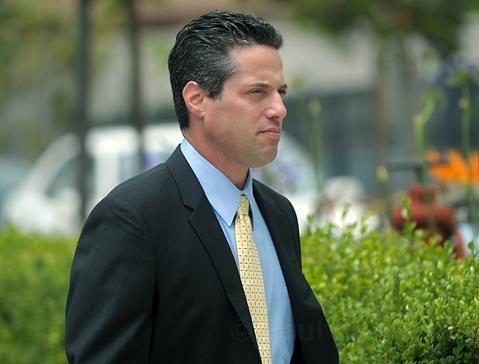 Joshua Lynn, who was fired two months ago from the Santa Barbara District Attorney's Office, is off and running as a private defense attorney, and already has one high-profile client: Josh Braun, owner of HortiPharm medical marijuana dispensary. Lynn will go head-to-head in the case with Senior Deputy DA Lee Carter, a supporter of Lynn's in the June election, which Lynn lost to current DA Joyce Dudley. "It's a very important case for the community," said Lynn, who represented Braun in court for the first time Tuesday.
Lynn, a plenty-skilled and fiery courtroom prosecutor who helped put the infamous Jesse James Hollywood behind bars, will be sitting at the defense table not just in criminal cases, but in some civil litigation cases, as well, an area of practice into which he plans on expanding.
Lynn has an office space at 1516 Chapala Street picked out, as well as an associate, Leanna Gerritsen, who recently graduated from the Santa Barbara College of Law and did work in the DA's Office. He could very well add more associates in the near future, Lynn added.
Given his light caseload as chief trial deputy with the DA's office, Lynn doesn't anticipate any conflicts from his old job. And he plans on having an amicable and working relationship with his former colleagues in the DA's Office, despite the events surrounding his exit. "I expect this will be a situation that they move on and I move on," he said. "It was a painful departure, but what's done is done."