News
Scoles Case Dismissed
Alleged He Was Victim of False Arrest and Malicious Prosecution
Wayne Scoles, who in February 2009, was found not guilty of disturbing the peace during his well-publicized confrontation with Police Chief Cam Sanchez, has had his lawsuit against Sanchez and the city dismissed by a federal judge.
Scoles, an outspoken Mesa resident and activist, alleged false arrest, malicious prosecution, and a violation of his First Amendment rights. All three allegations, along with a fourth in which he tried to include the city in the charges, were shut down by Judge Percy Anderson on Monday. "It was a clear indication he sees this case pretty cut and dry," said City Attorney Steve Wiley.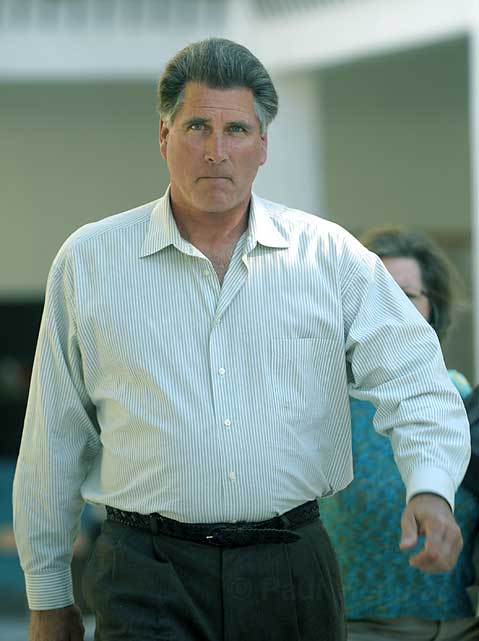 The court found that the information it had received in the case showed there "[was] no genuine issue as to any material fact." Scoles alleged in his suit that Sanchez had "fabricated facts to justify his arrest." Anderson found that "at a minimum, there was probable cause to arrest [Scoles] for disturbing the peace," because Scoles admitted raising his voice and using curse words. Witnesses of the interaction became so concerned the argument might escalate to physical force that they called 911.
In order for Scoles to prove that his prosecution was unlawfully malicious he needed to successfully argue that there was no probable cause for the prosecution. He didn't, and that allegation was dismissed because the judge found there was indeed probable cause.
Scoles, in his final allegation, argued a First Amendment rights violation because he was a vocal critic of Sanchez both before and during the incident and that "a reasonable jury could infer that a substantial or motivating factor in Sanchez's decision to order his arrest and fabricate evidence against him was [Scoles's] criticism of Sanchez as the Chief." The judge, however, found that Scoles didn't meet the requirements for that charge either.
Scoles will be required to pay the city's court costs, but not attorney's fees. "I'm happy with how it turned out," Sanchez said. "I can move forward doing my job."
At the criminal trial for Scoles, the prosecution attempted to portray him as an angry man who lost control of his emotions. Scoles admitted to flying off the handle a bit during the interaction, but he said the chief had ignored his phone calls in the past and not listened to his growing concerns about police protection in the Mesa neighborhood.
When Scoles saw the police chief walking back to his car following a wedding at Shoreline Park, he called to Sanchez, asking about getting more enforcement in the area for "all the crimes going on by all the drunken bums, illegal aliens, and Mexican gangbangers." Sanchez said Scoles used racial slurs and, as he became more heated, threatened to "kick his ass."
Scoles declined to comment Thursday, saying he still had to talk with his attorney about next steps. The case could be appealed to the circuit court.